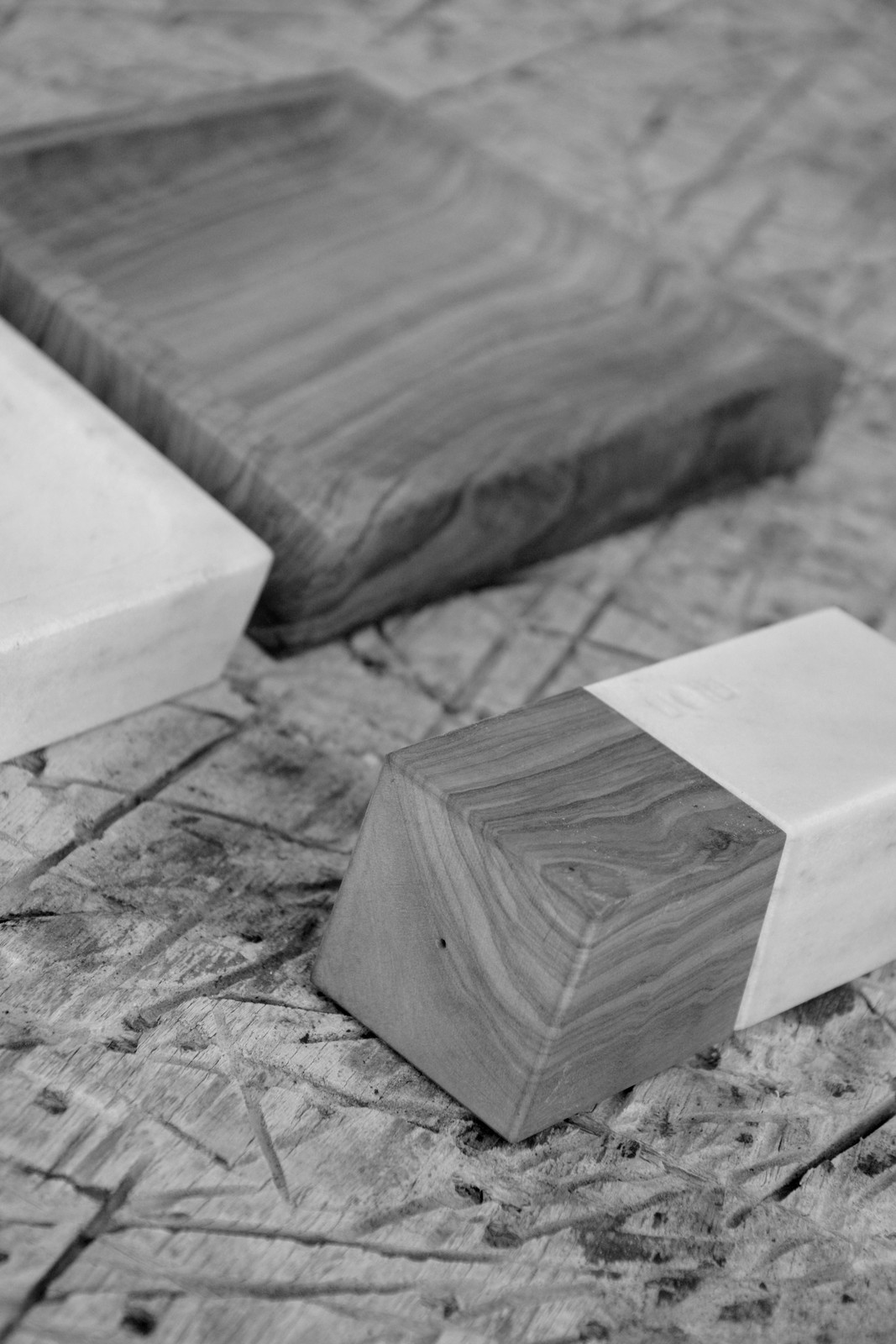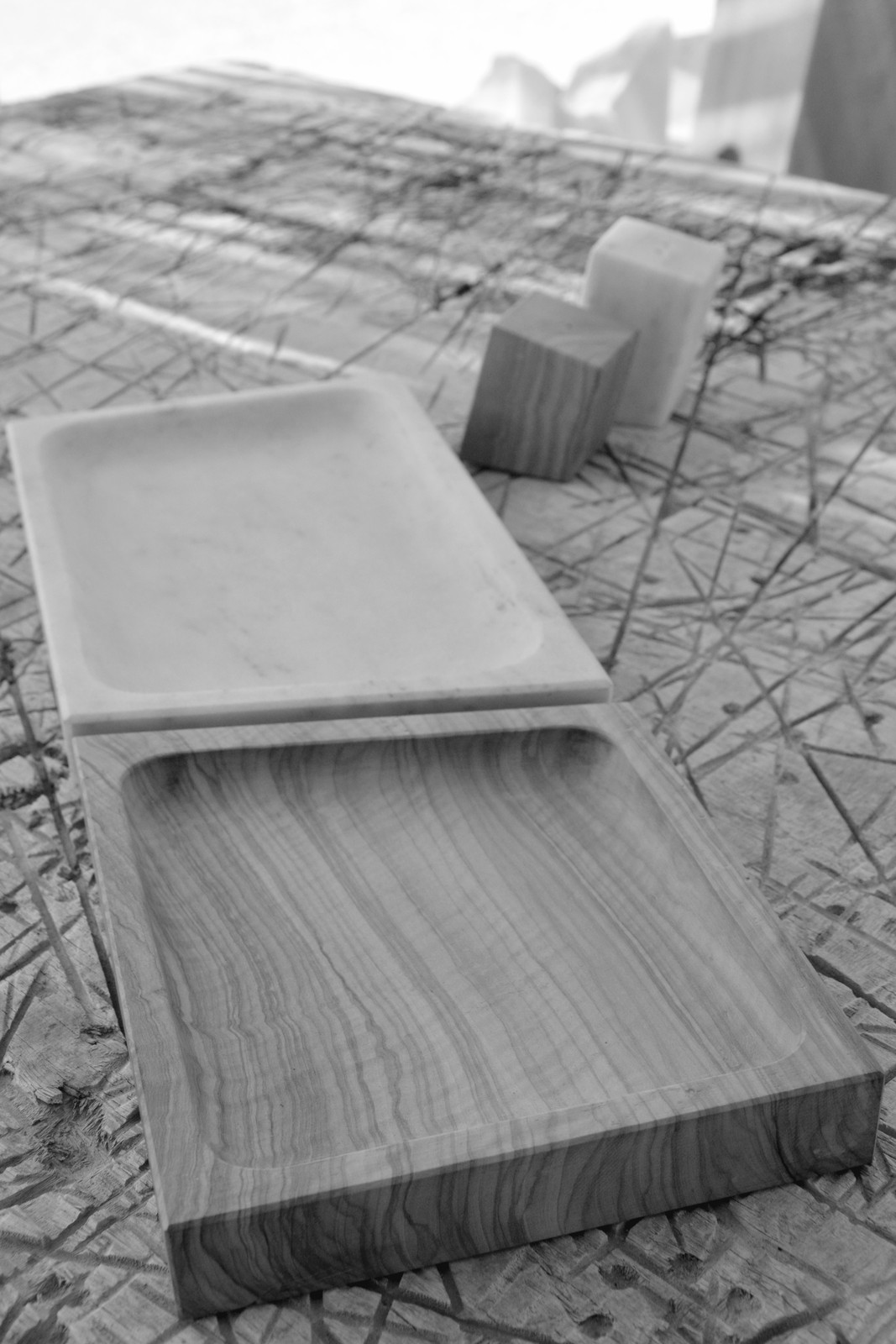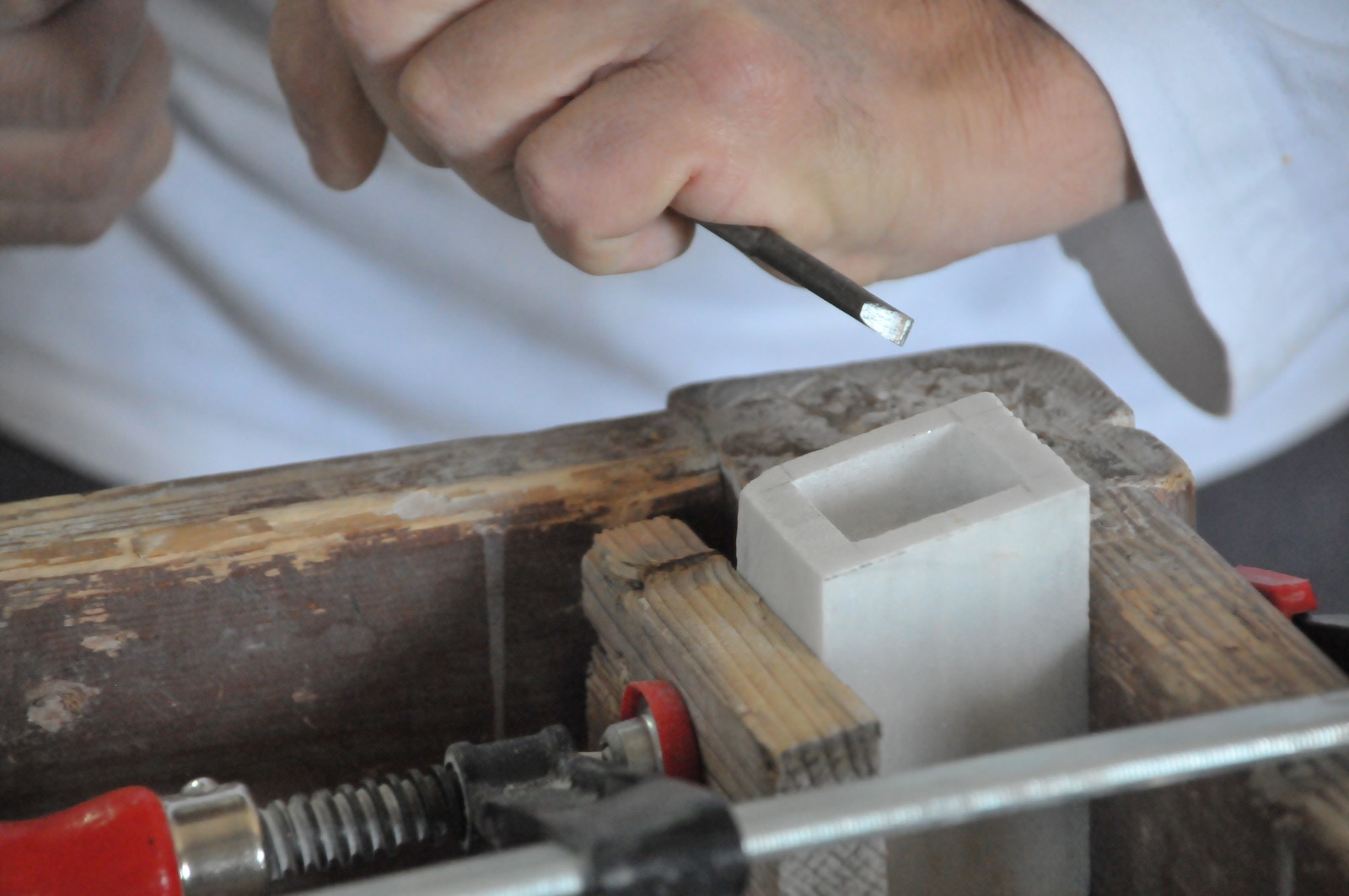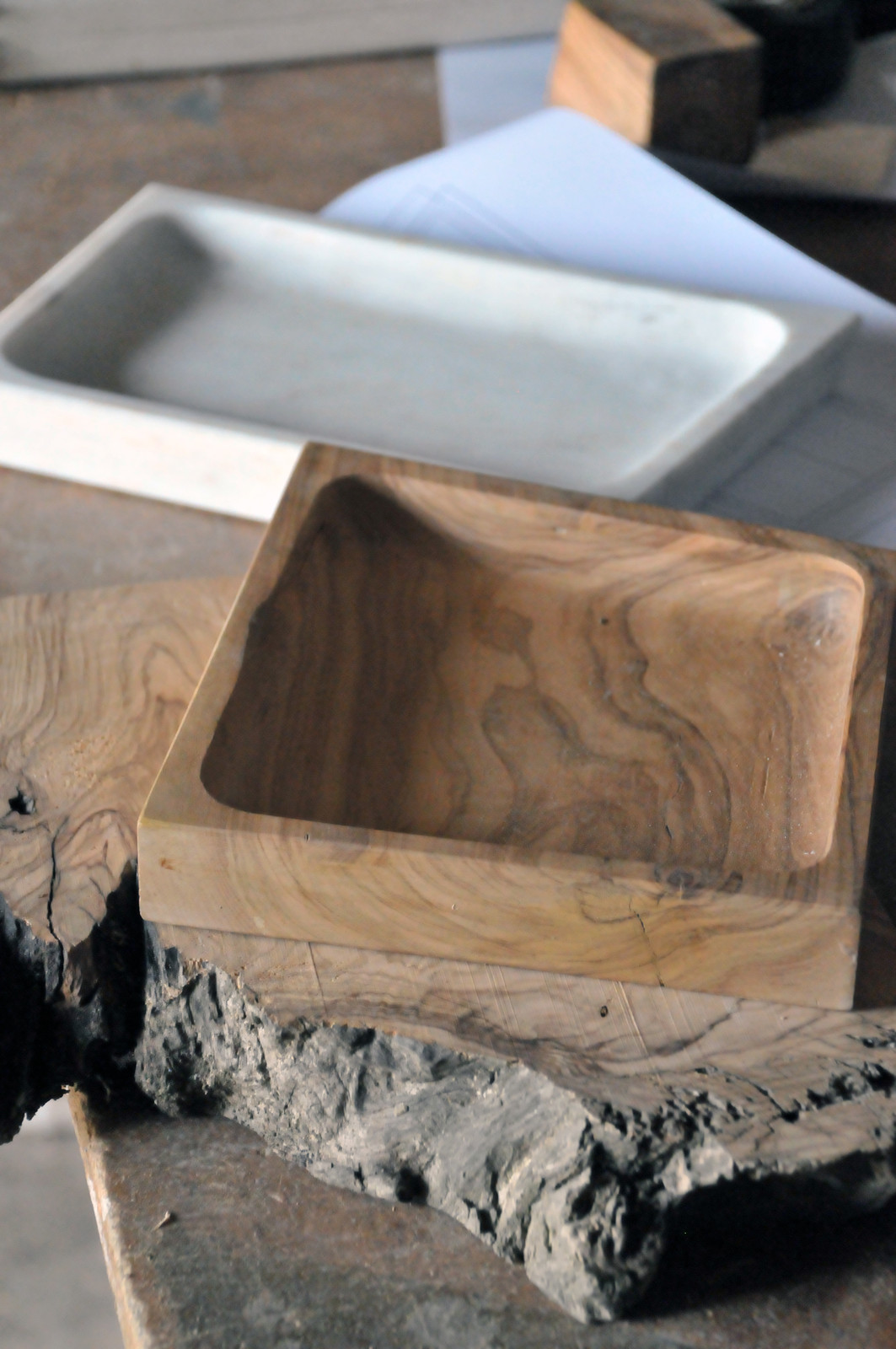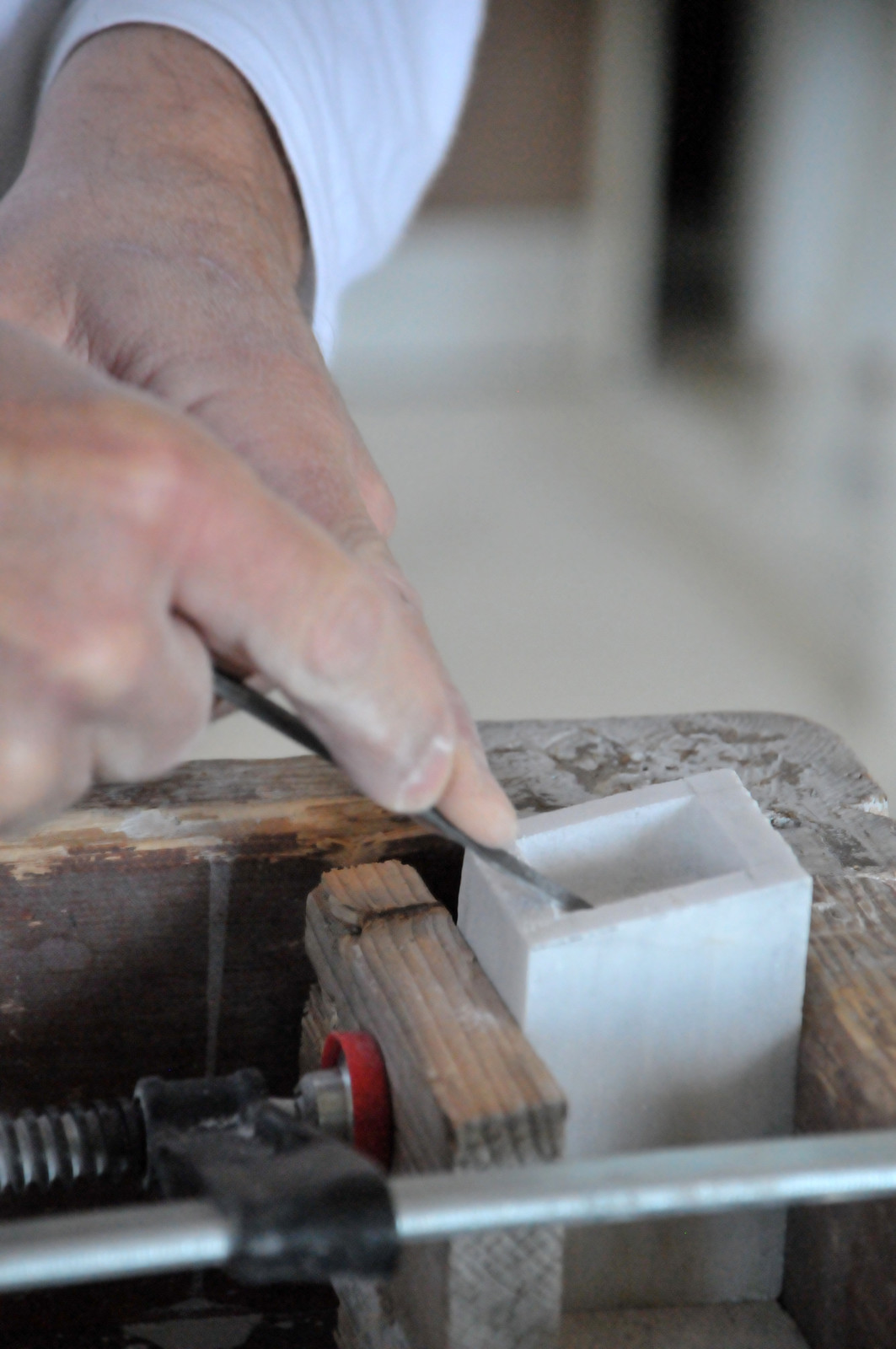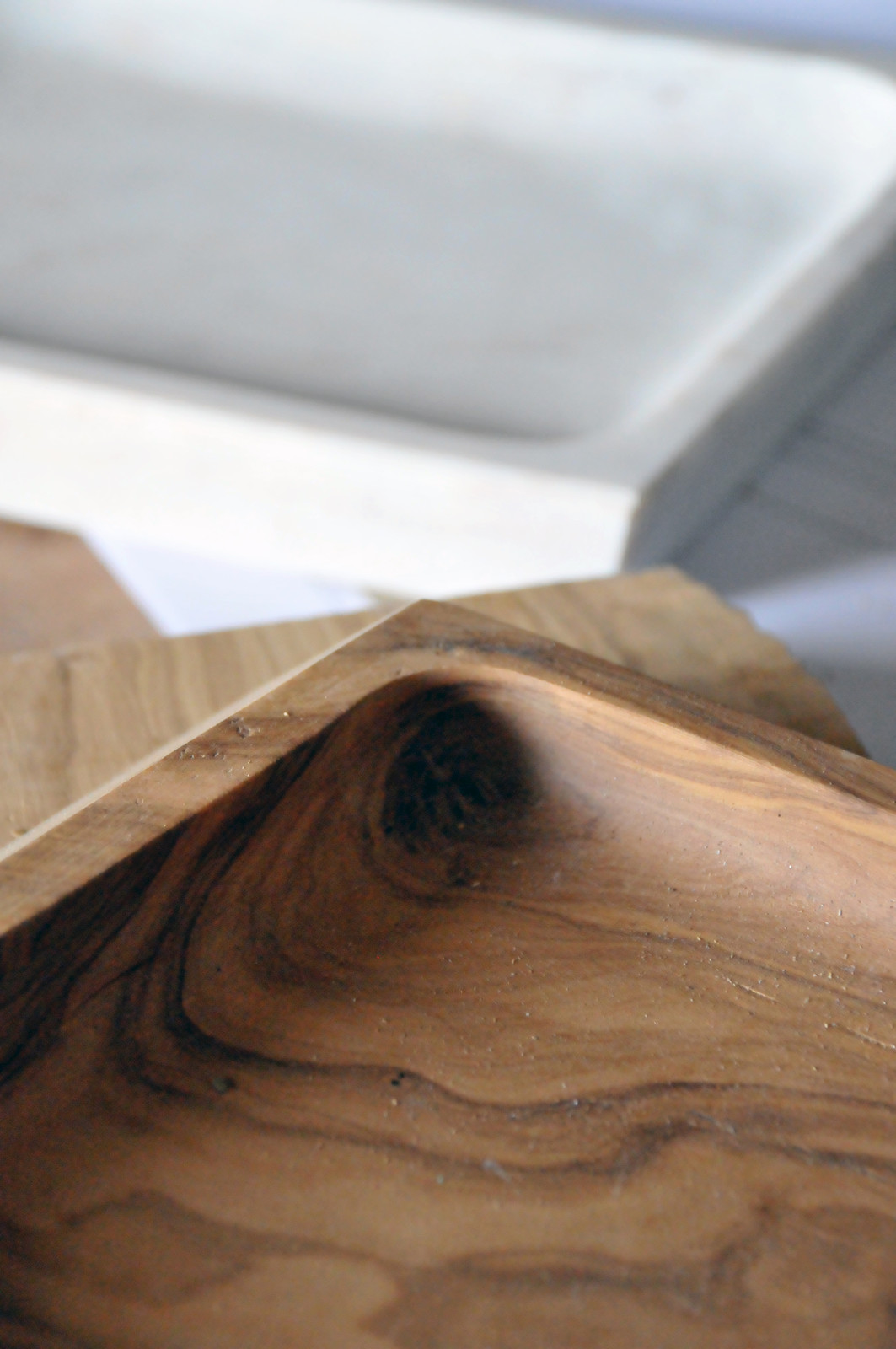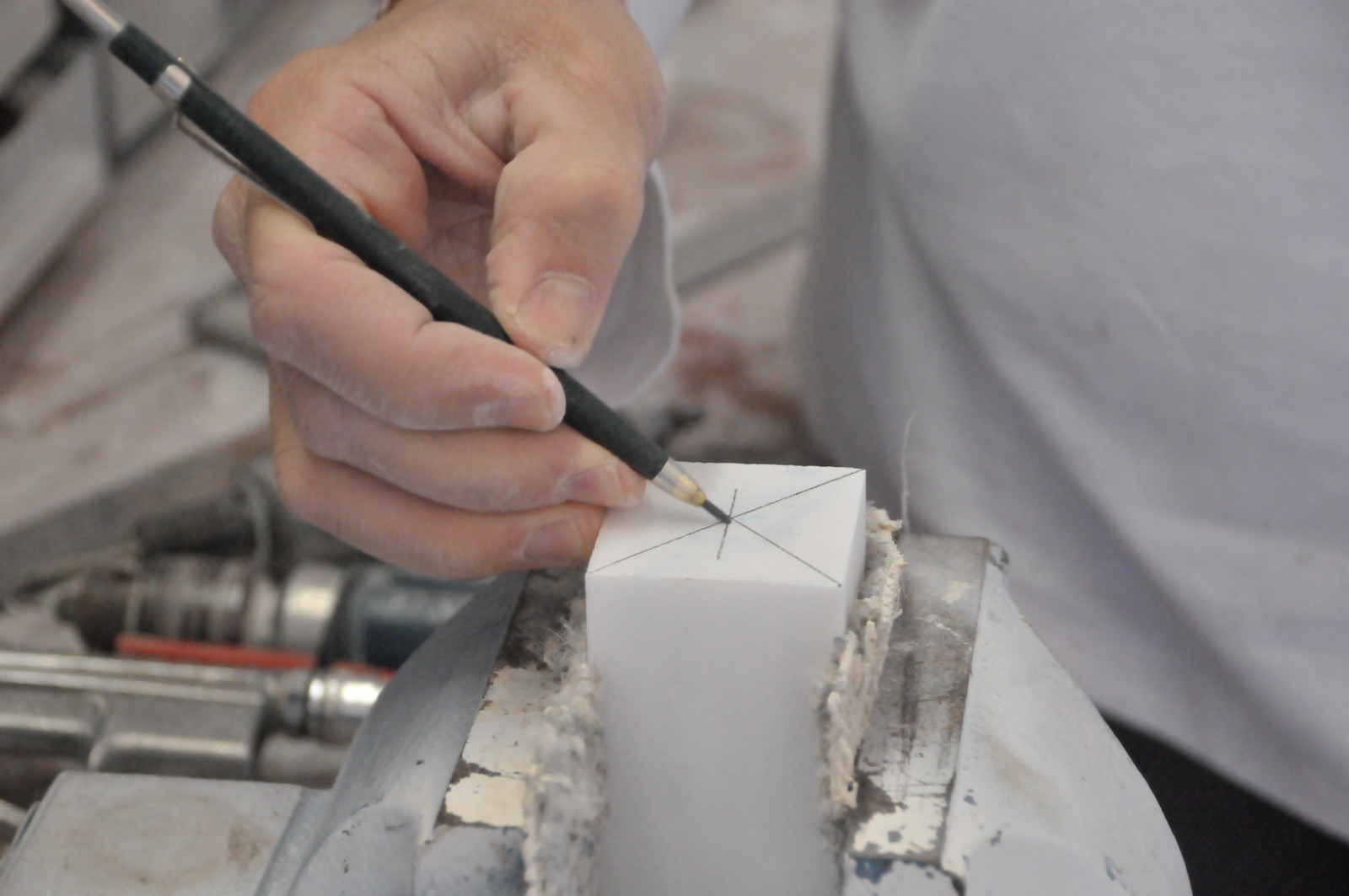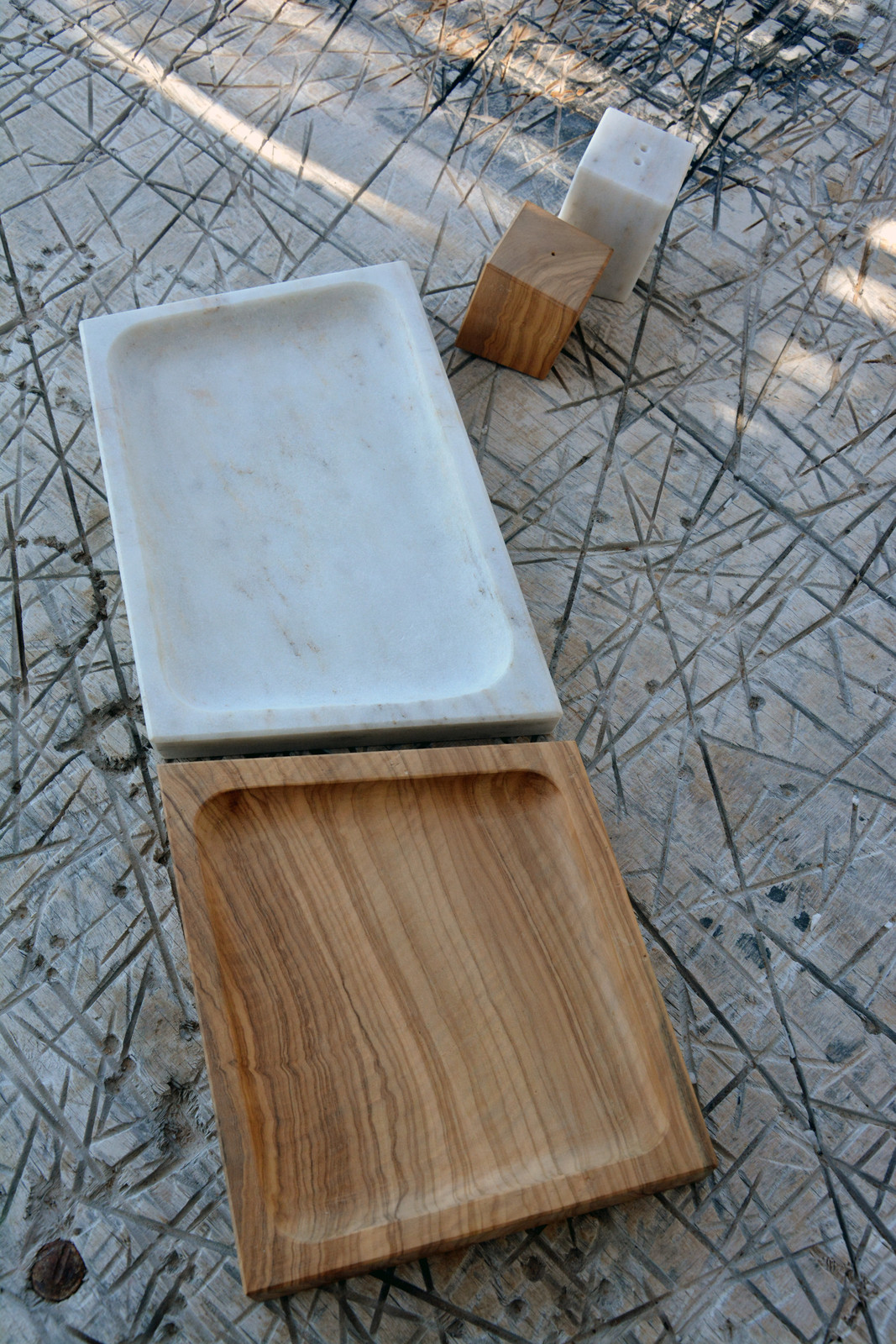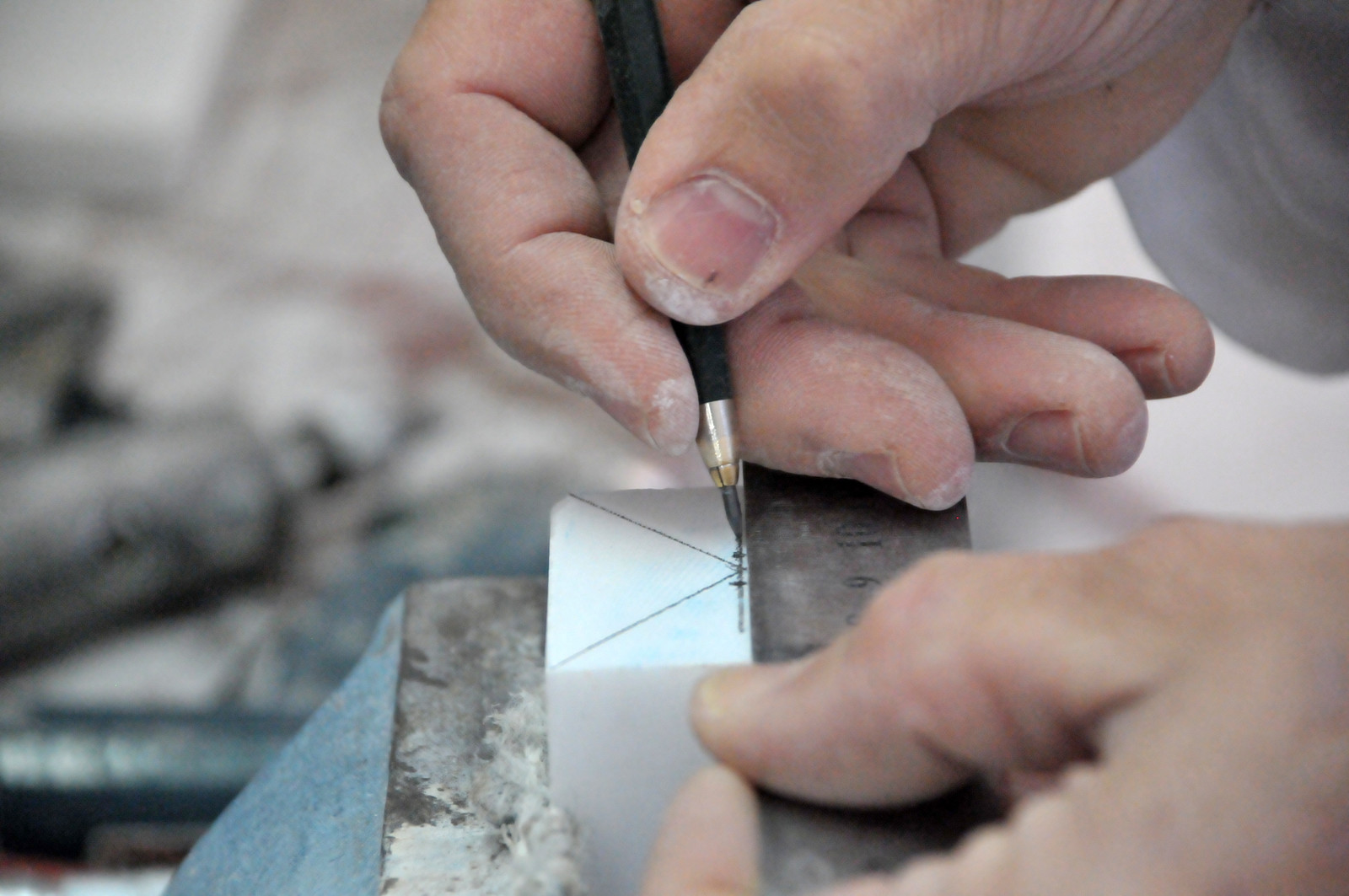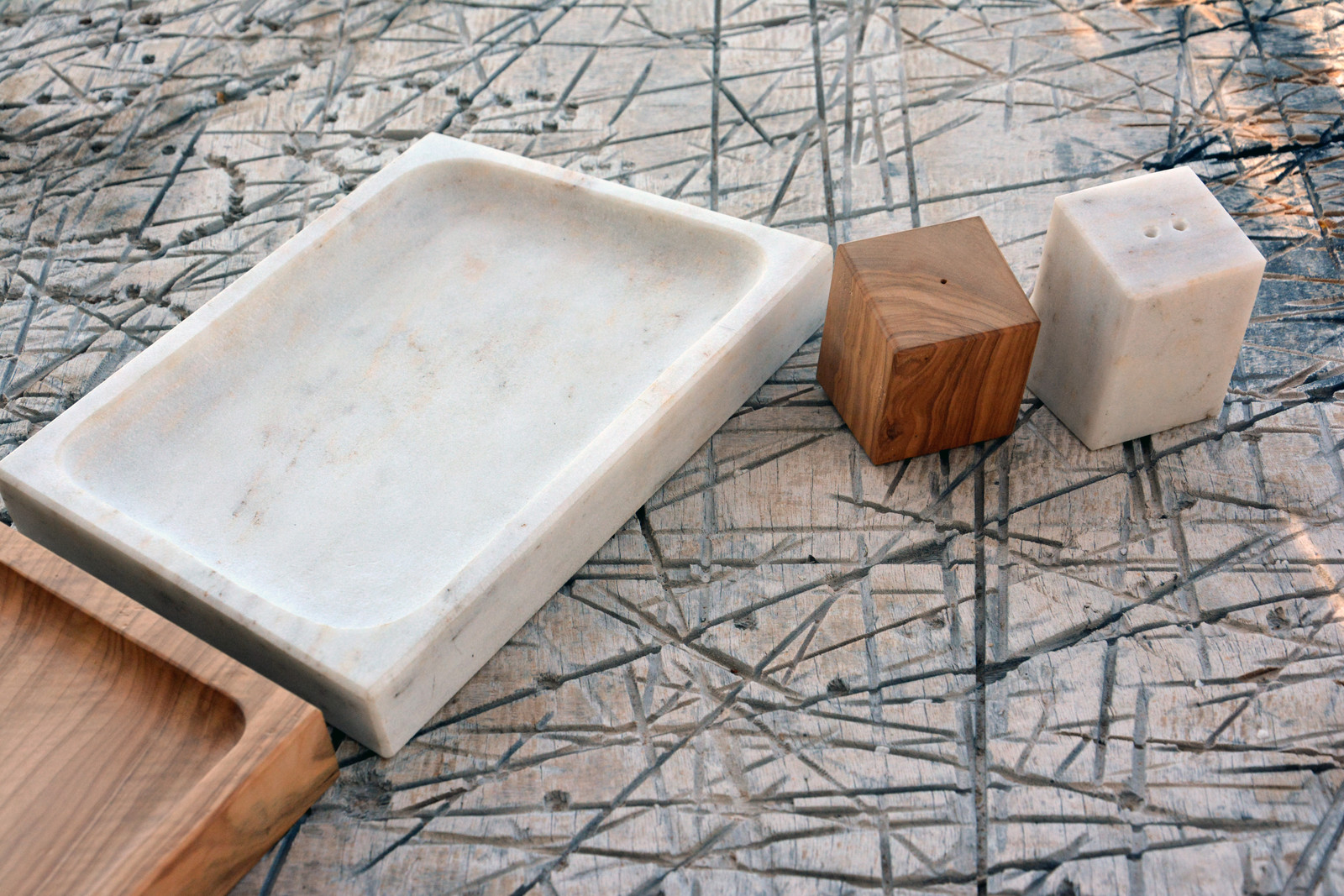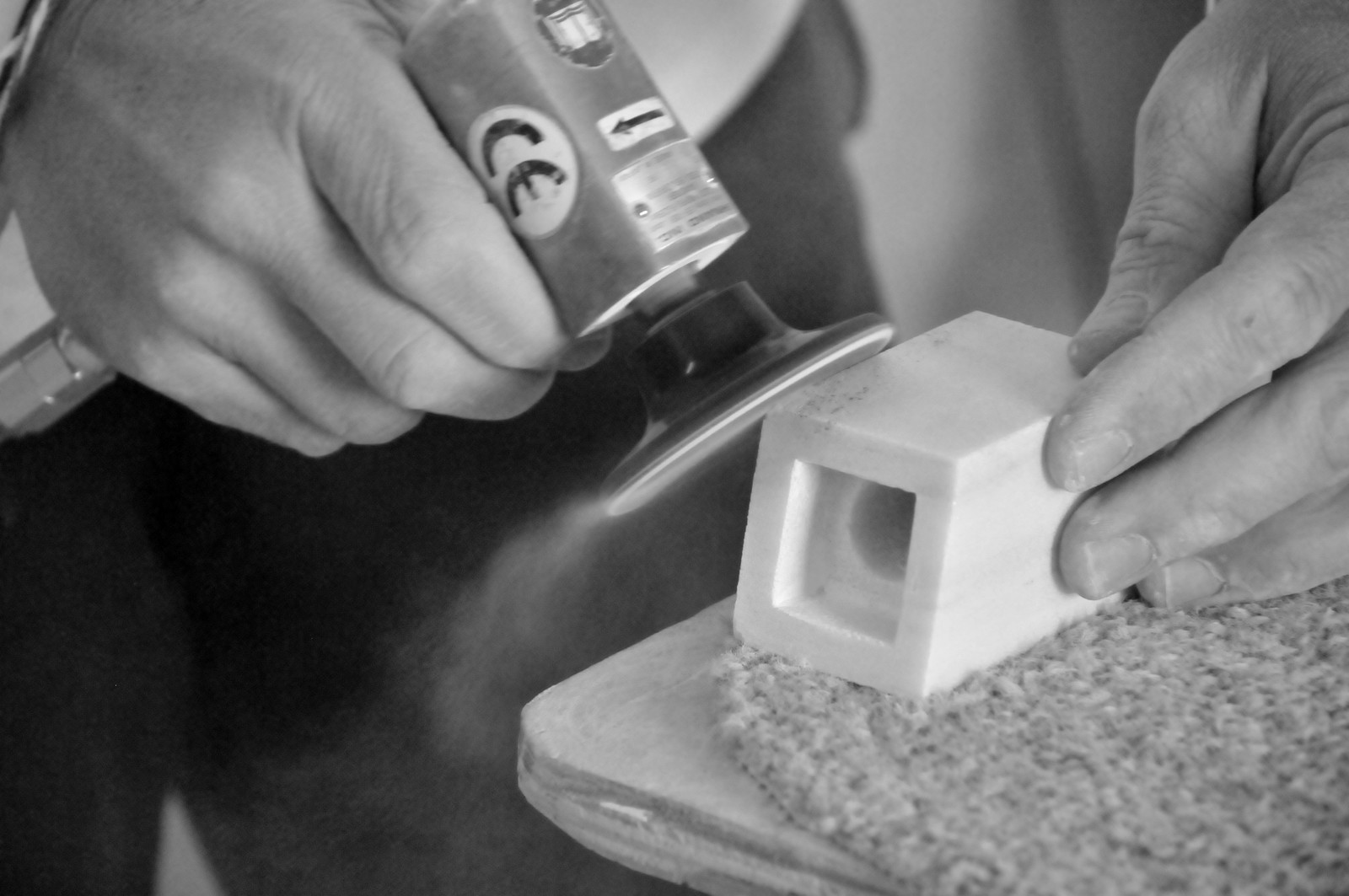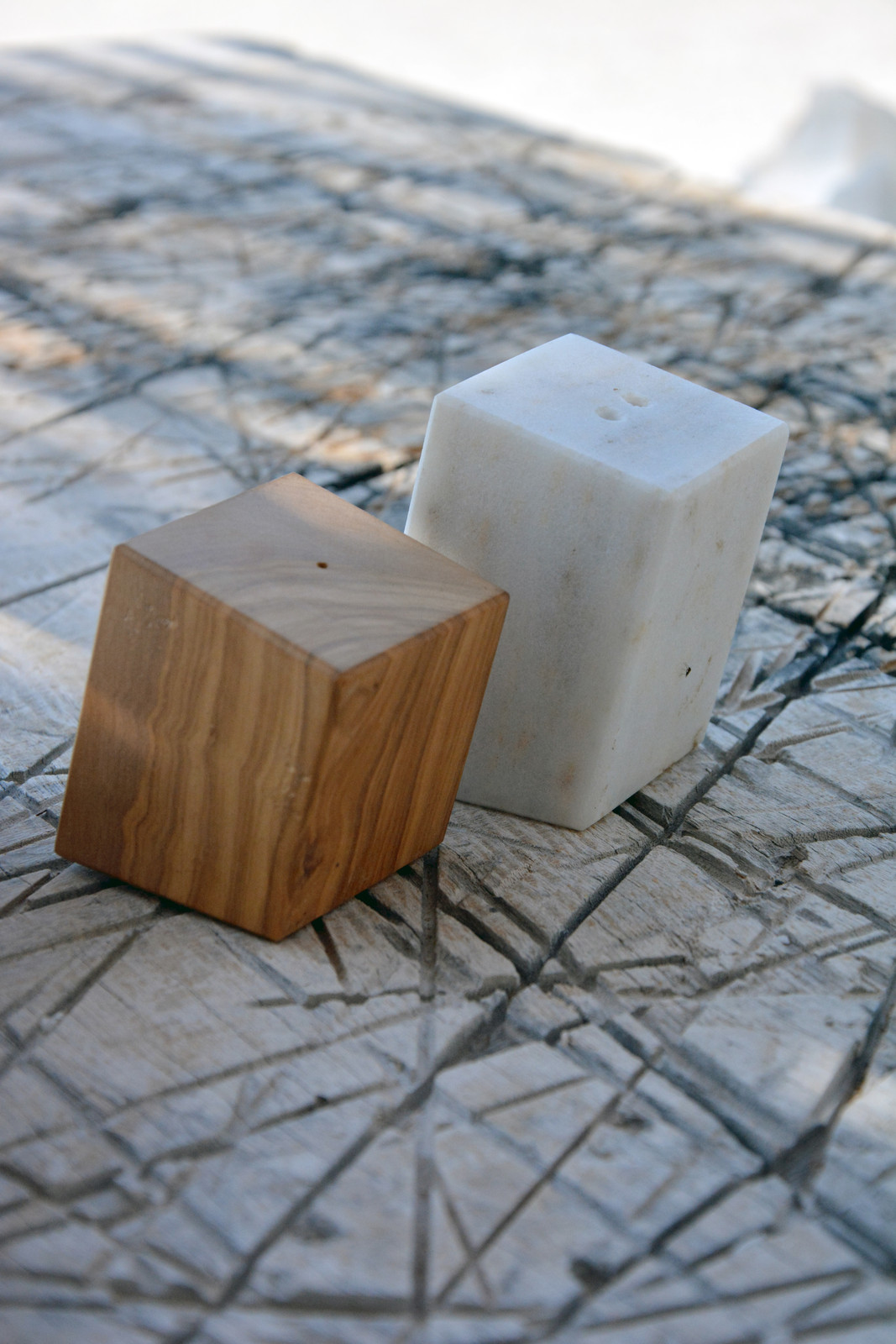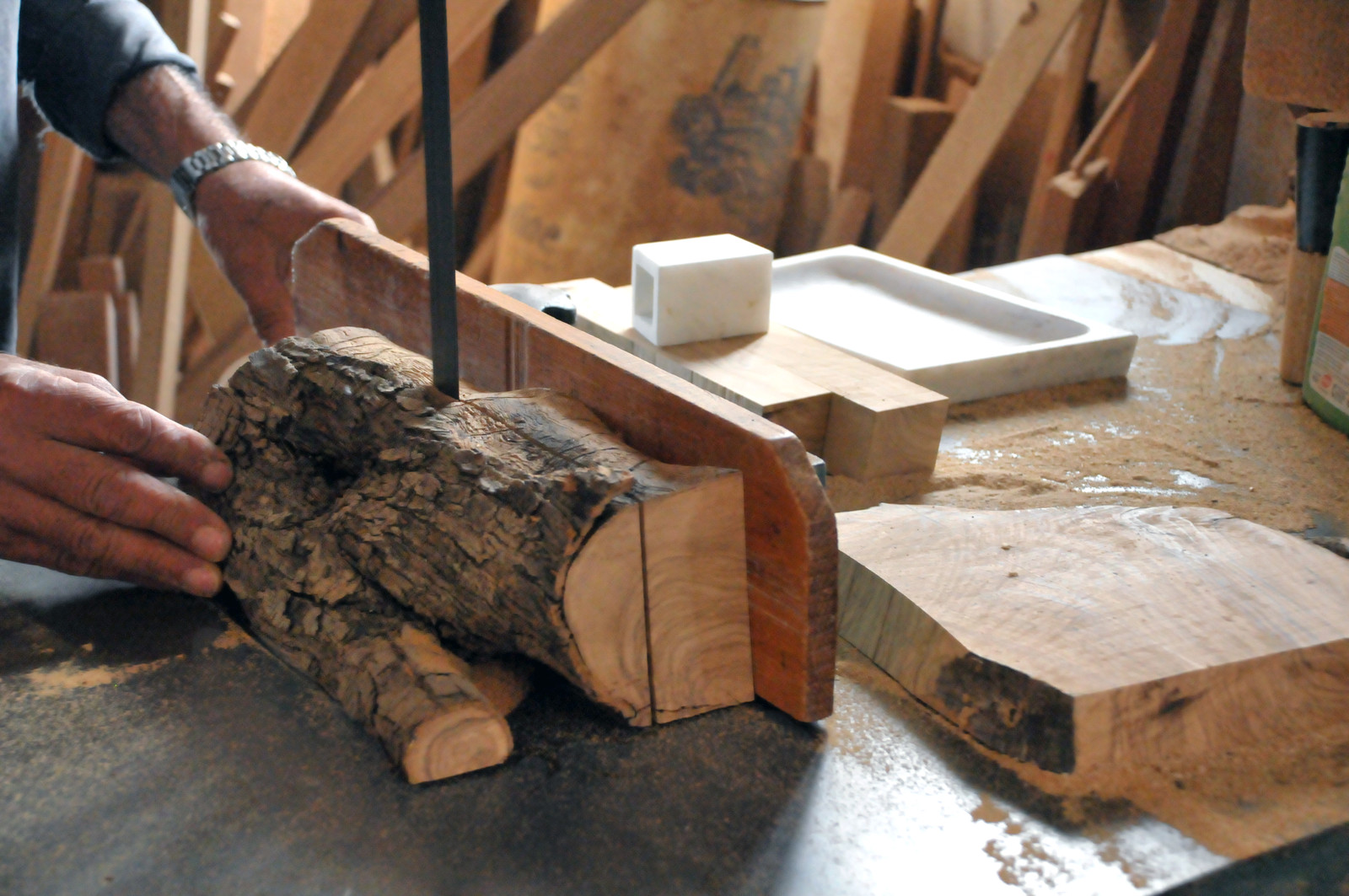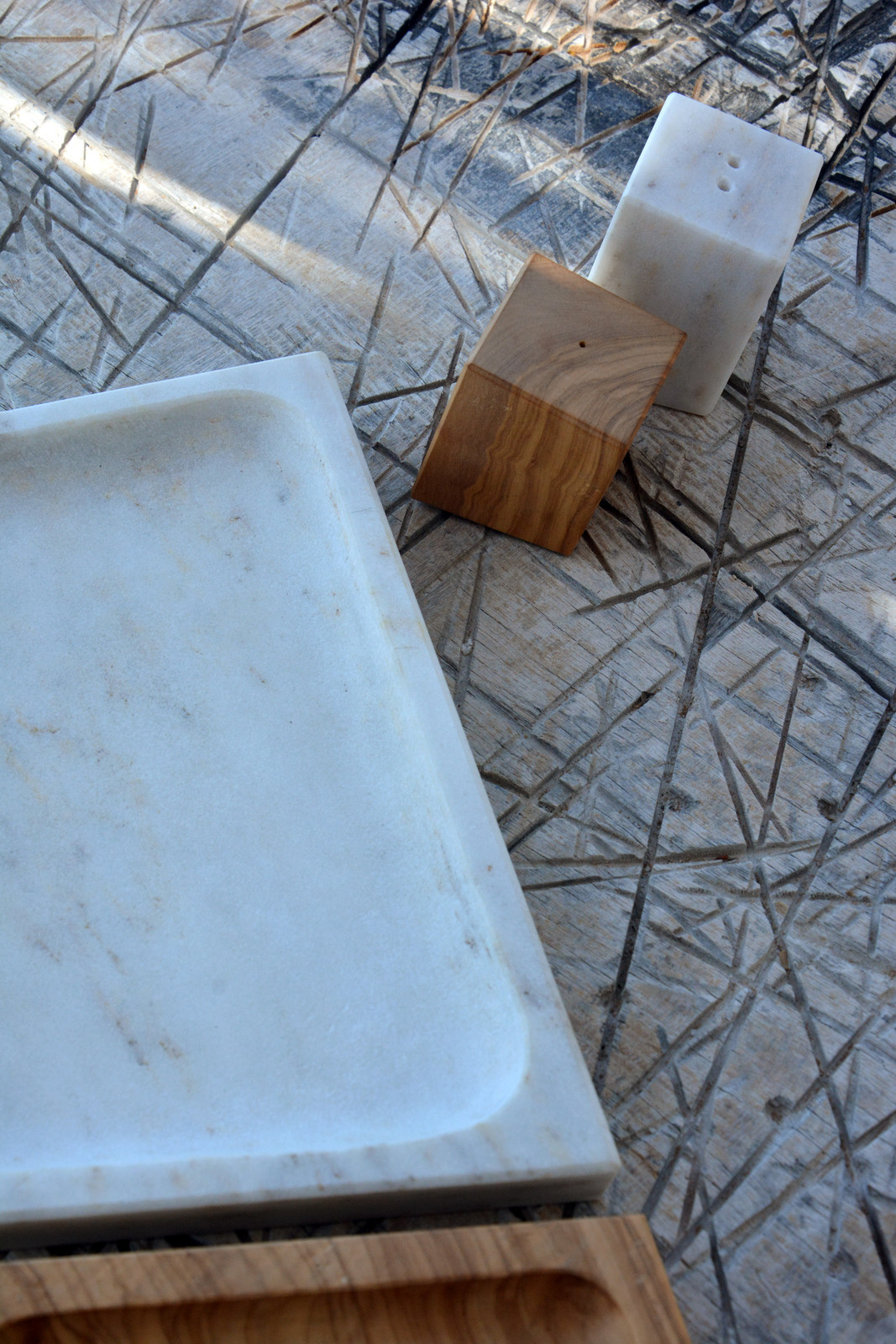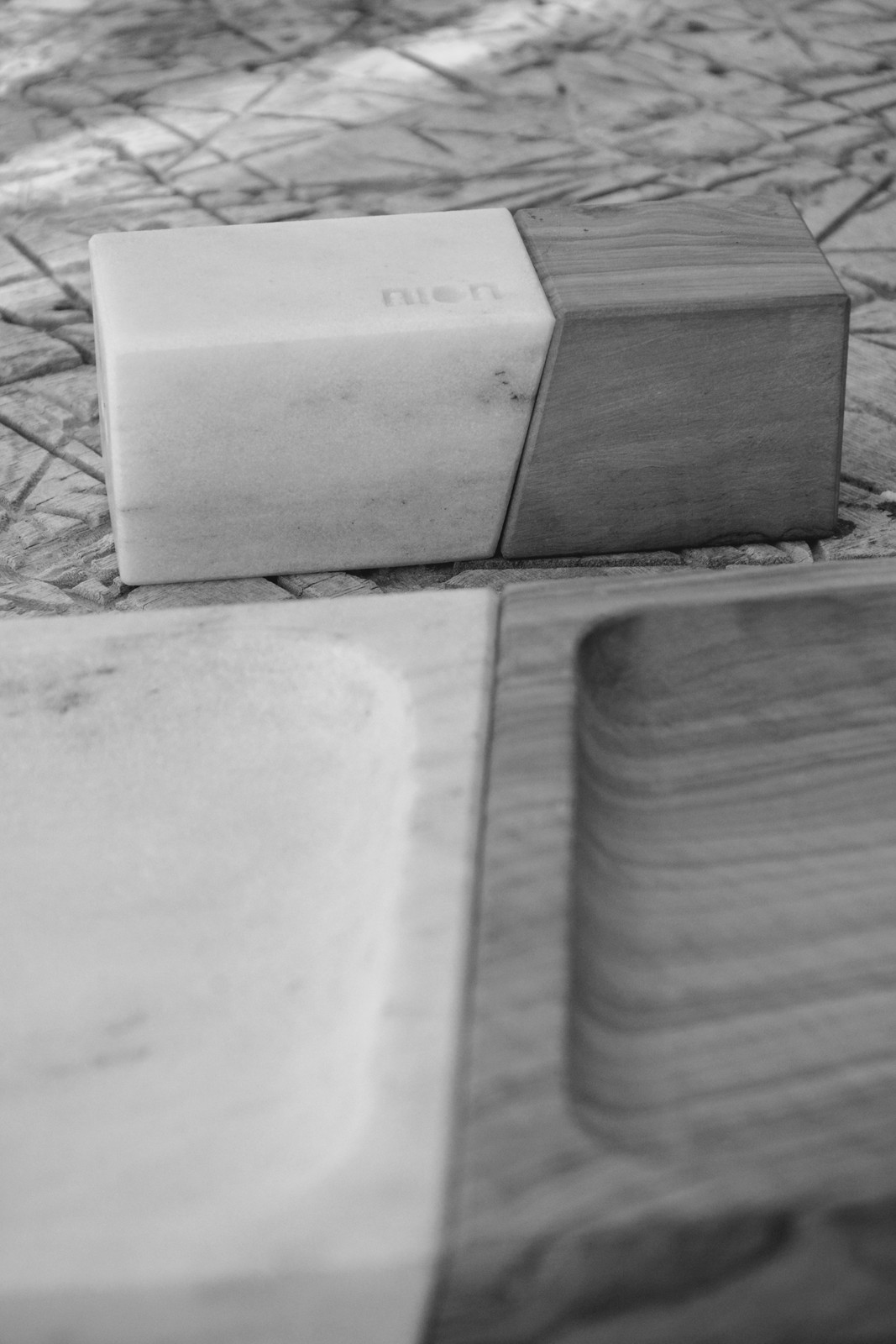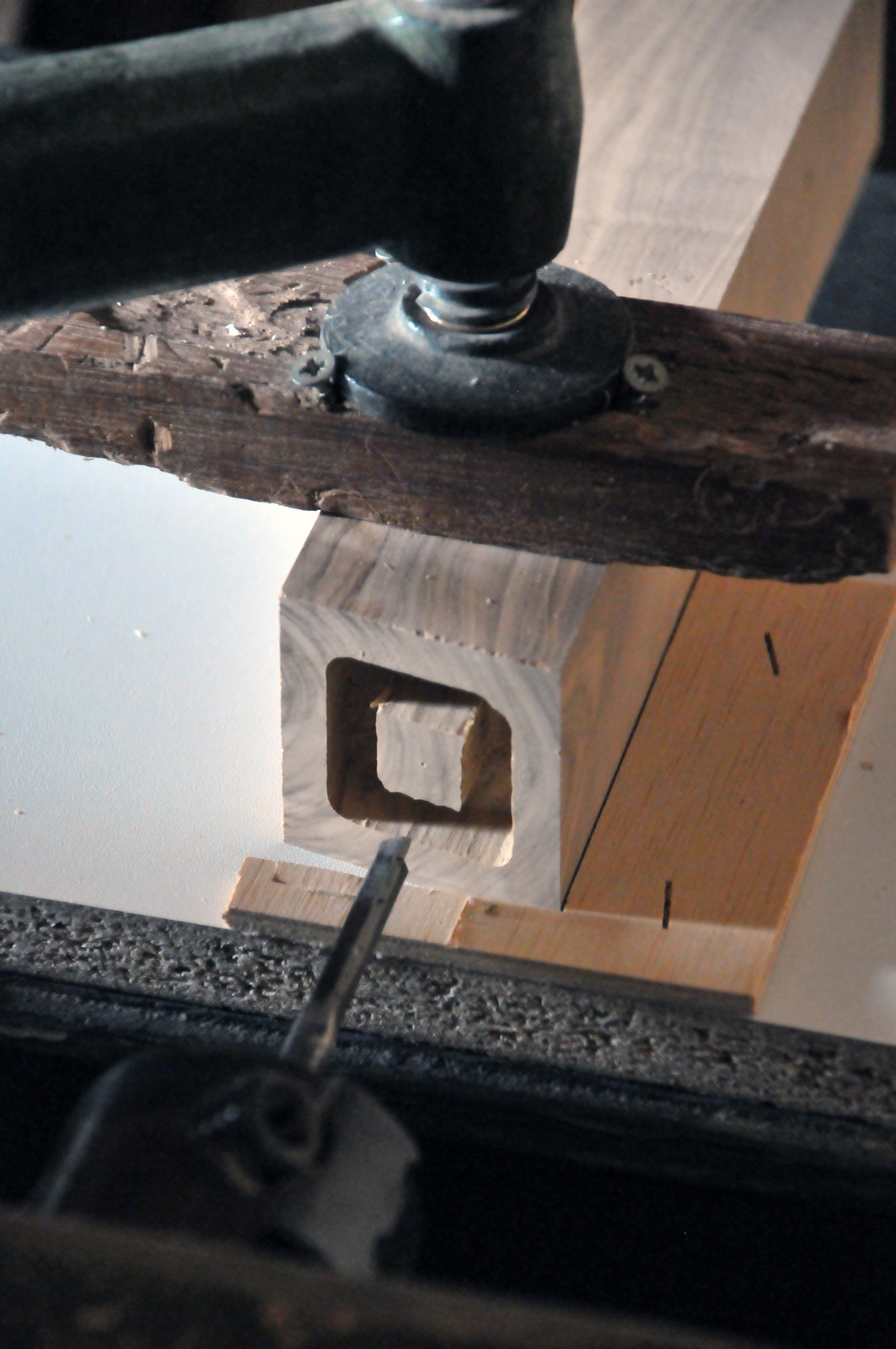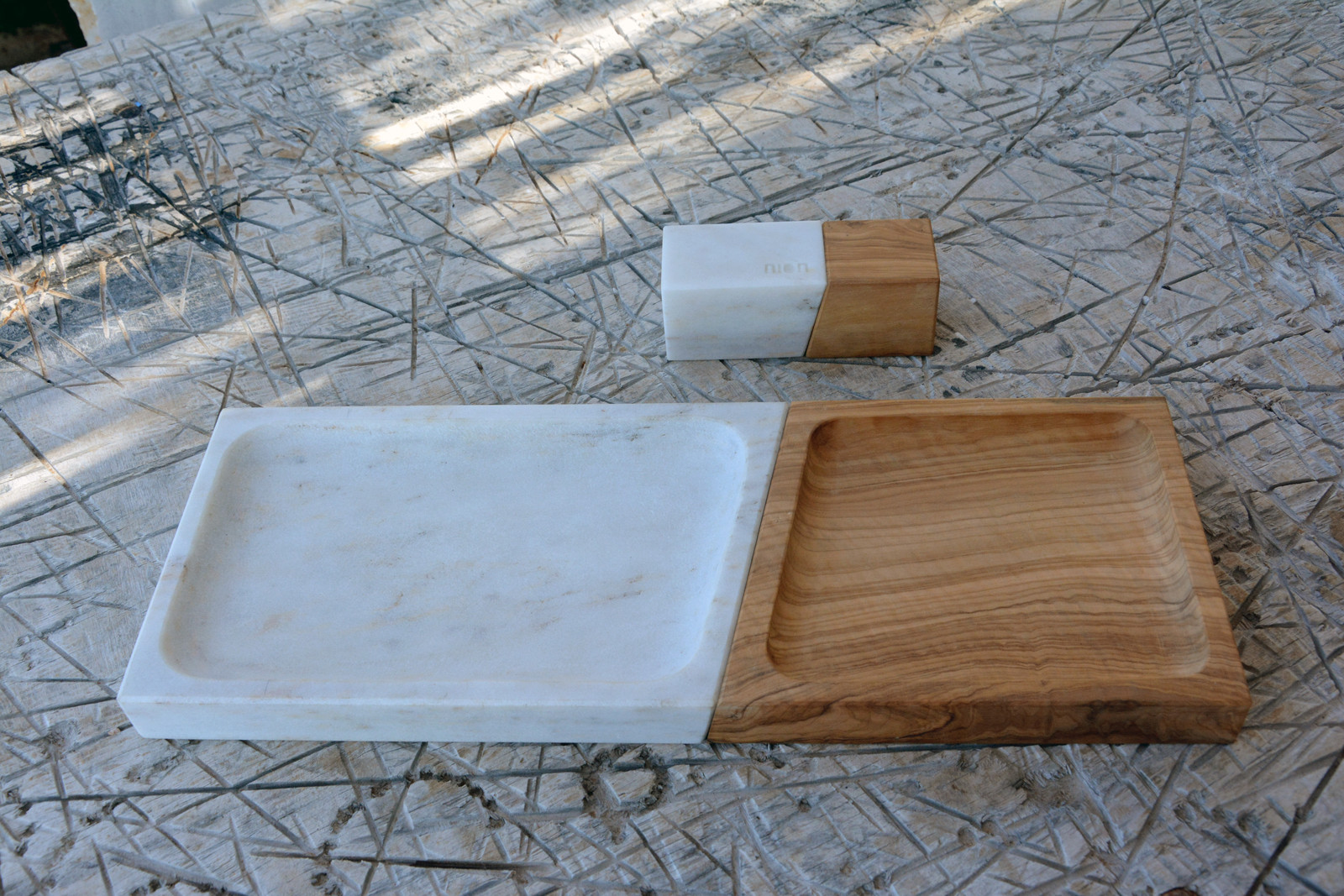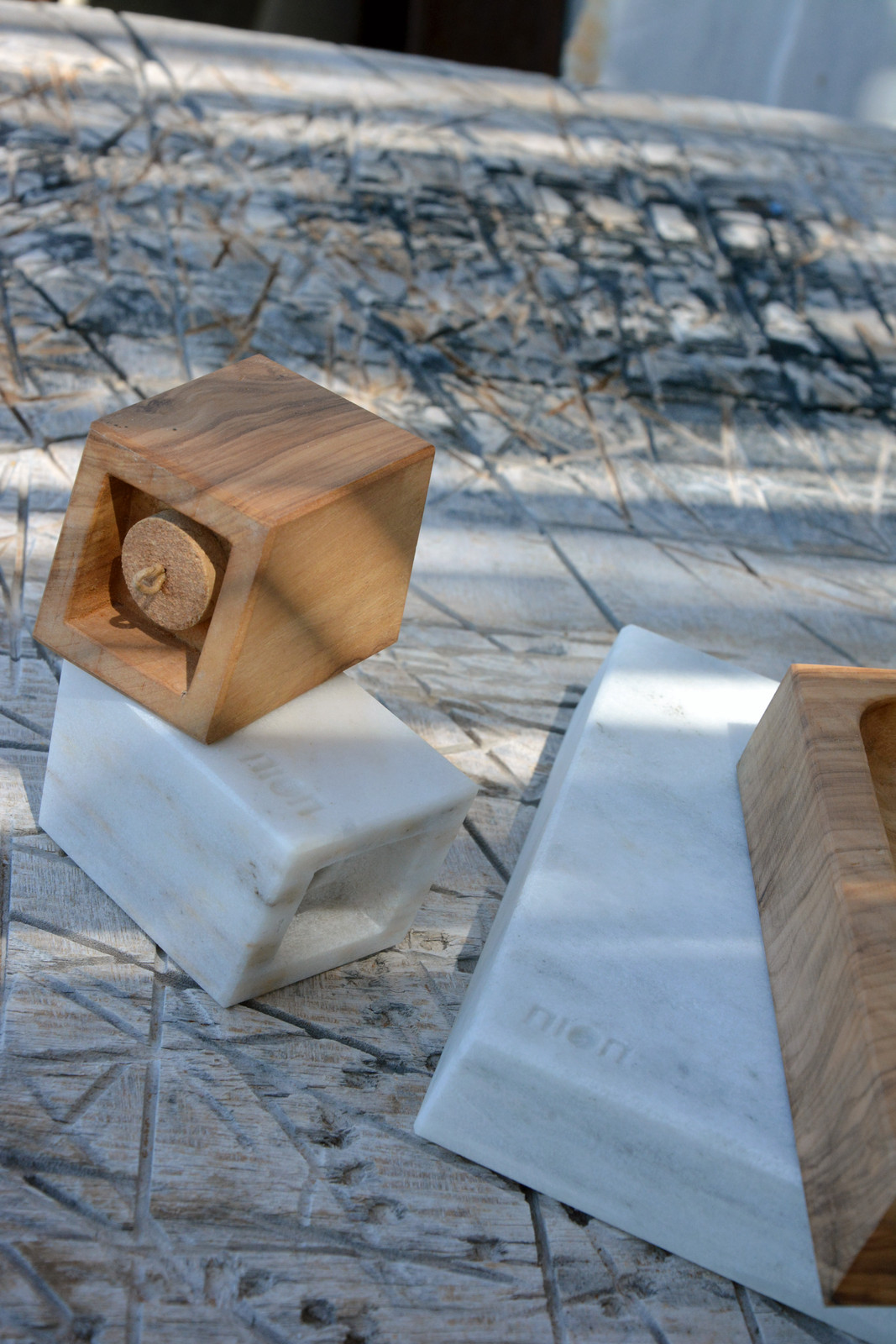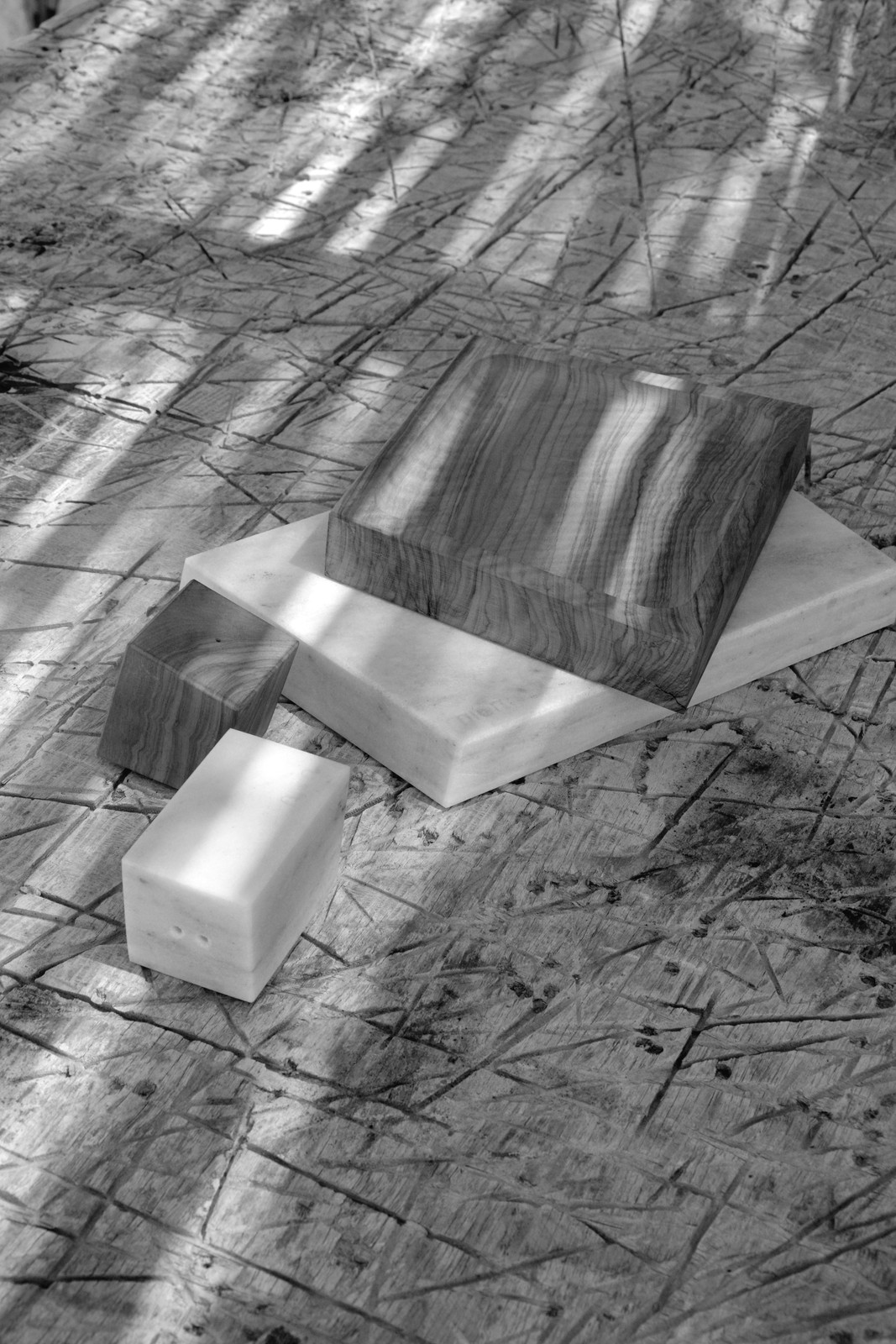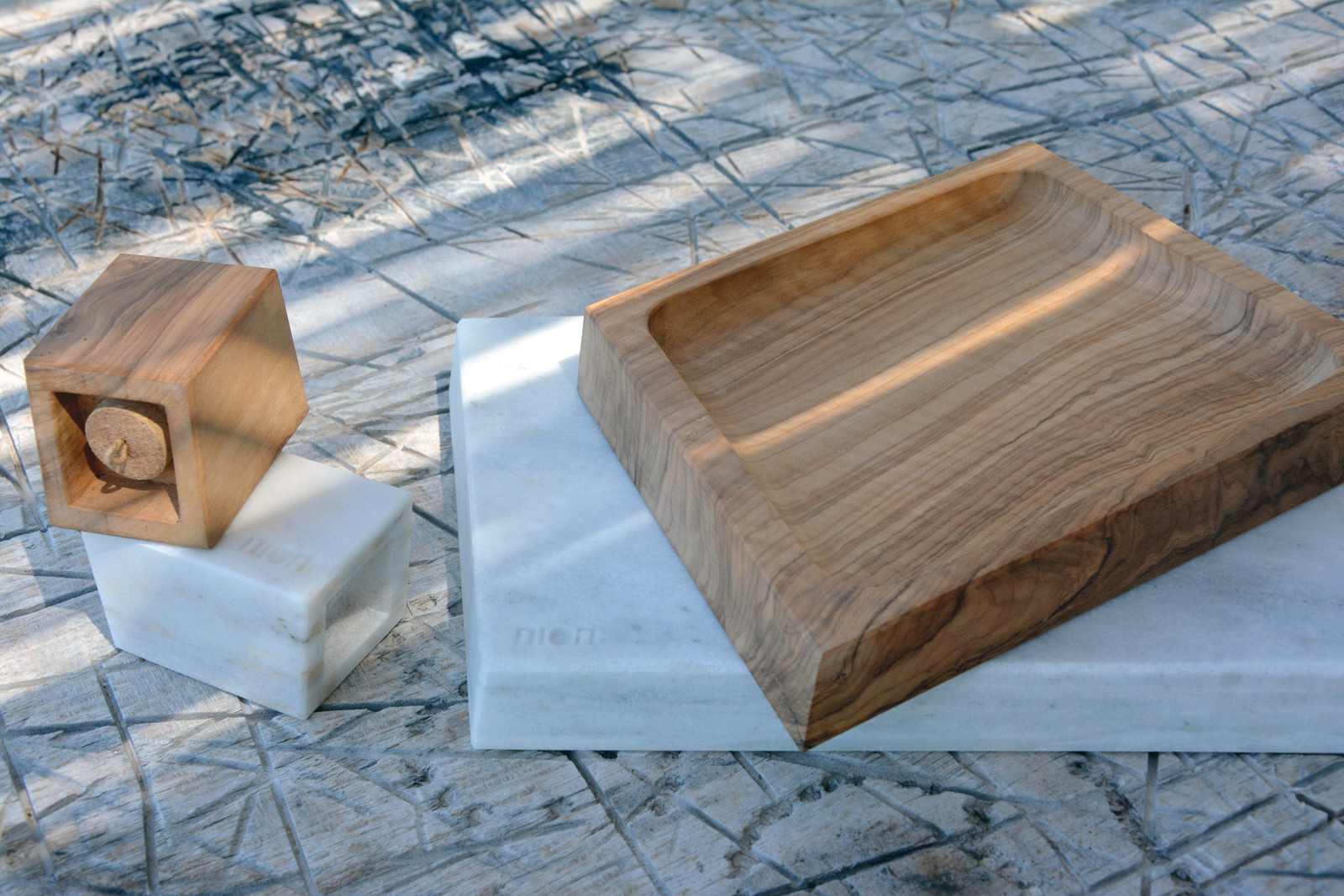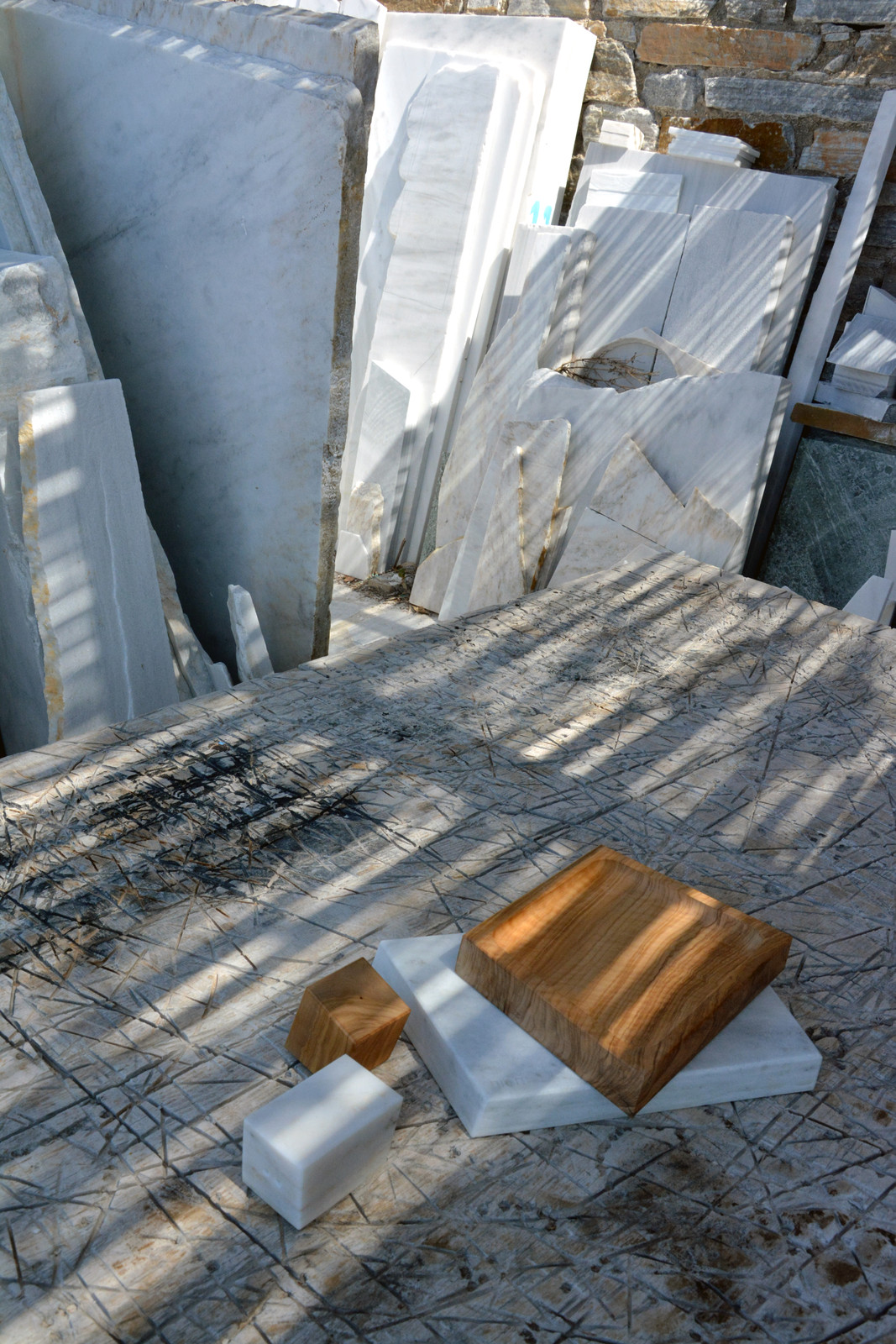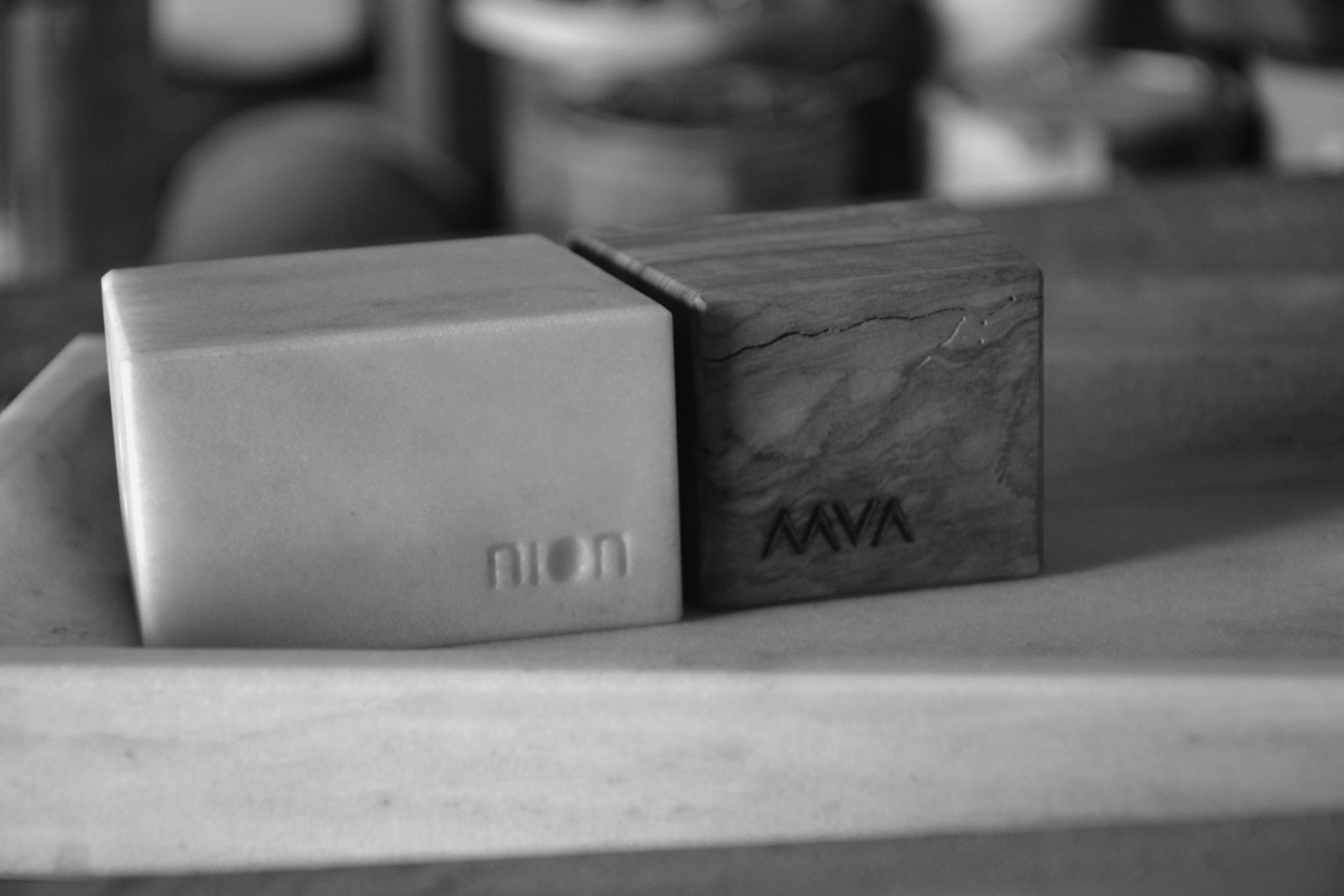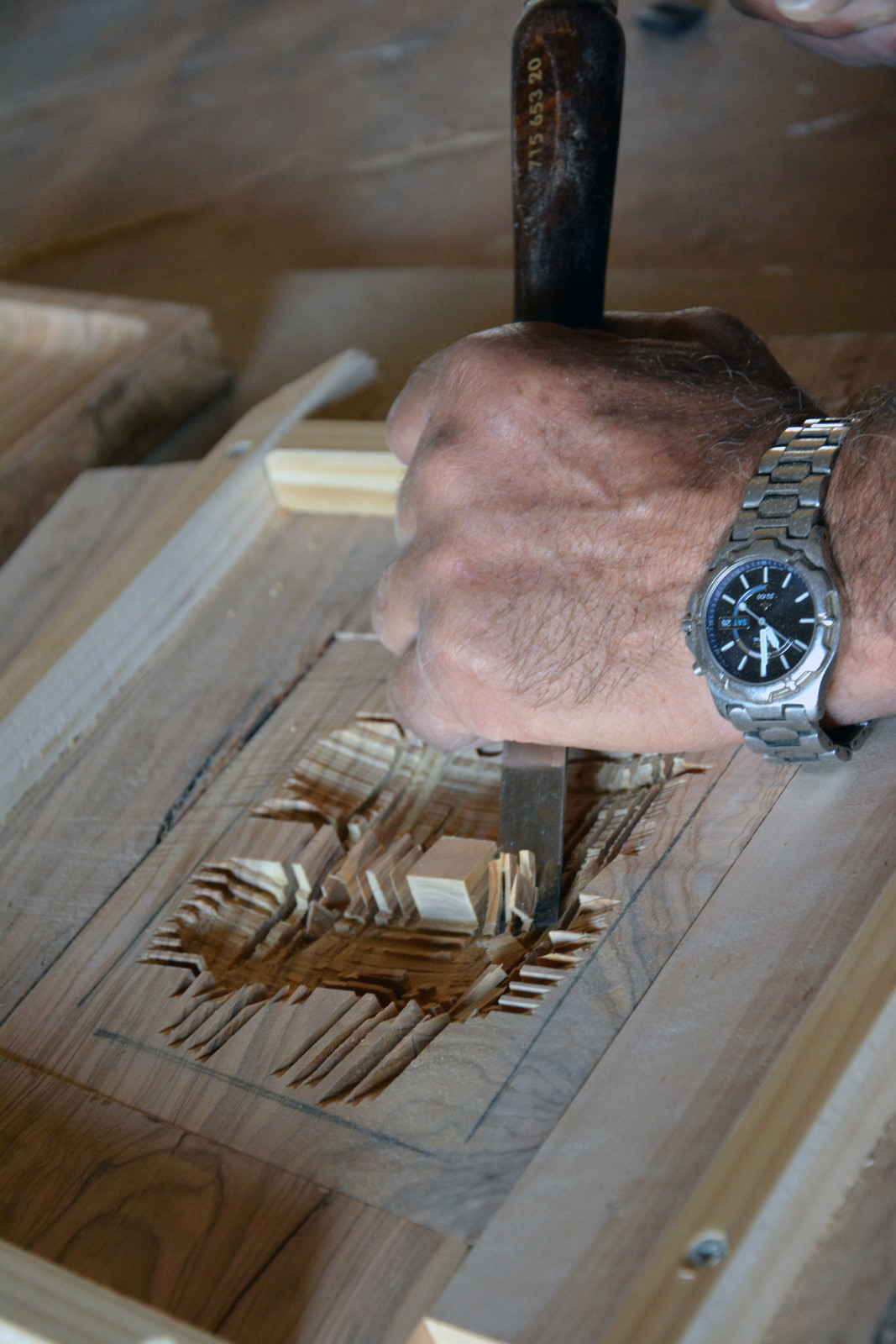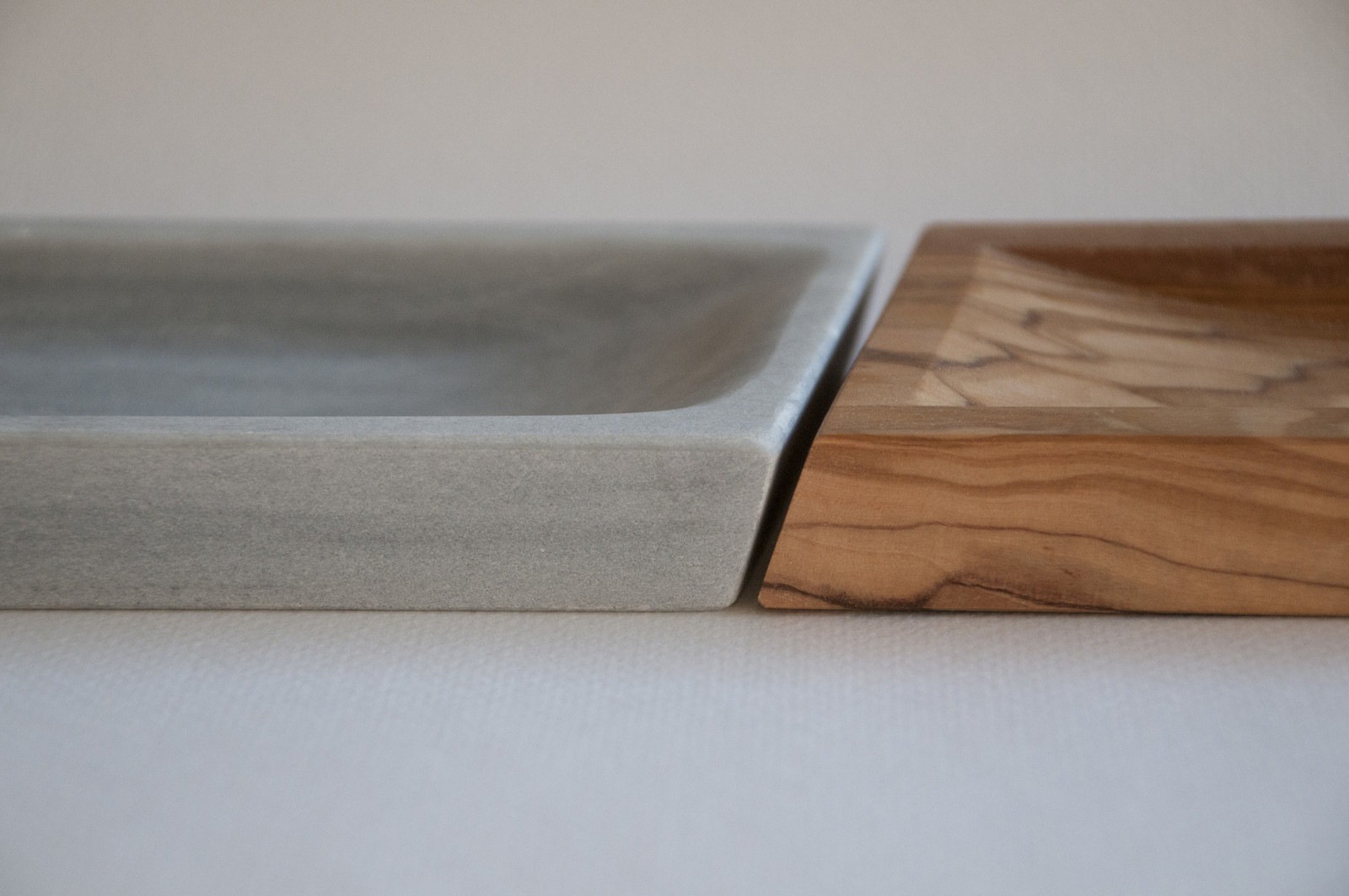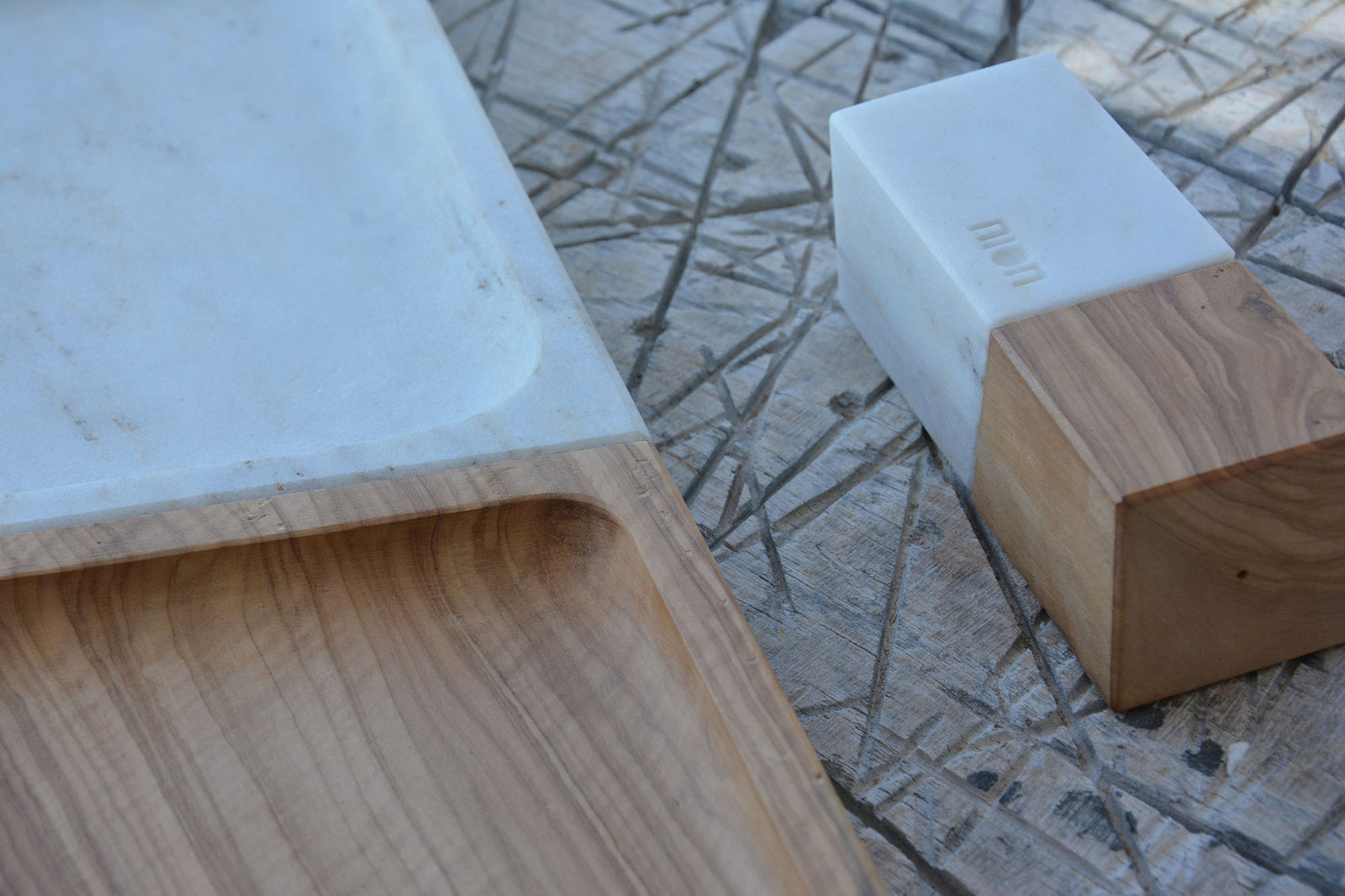 Project Info
PIOP Design Project
2013
Piraeus Design Collection
Tableware objects,
made of olive wood and white Tinian marble
Construction place, Tinos

The objects from olive tree and Tinian marble were designed primarily for the Piraeus Bank Group Cultural Foundation. The design was inspired by our furniture collection "Poetics of Matter" – Tinos Design project. Conceptually, the beginning for this design project was Martin Bouber's work "I and Though", the dialogue, "the meeting, the connection-bridging.": The meeting of "warm timber" and "cold marble". The collection, at the moment, is consisted by "salt & pepper" and "plates". In the timber vessel there is "pepper dust" and in the crystallized marble there are "crystals from salt". The two quadrilateral shapes of the plates connect at their diagonal side, where there the two materials meet.
The objects are available at the shops of the Piraeus Foundation Museums and the shop in Athens at the Spyromiliou Stoa, No 21 at the groundfloor. Also at the Benaki Museum Shop, 1 Koumpary Str. & Vas. Sofias Av. and at Skoufa Gallery in Kolonaki, Athens.
Plates
Olive wood and Tinos' white marble
W: 43 cm D: 16,2 cm H: 2,9 cm
Olive wood and Tinos' grey marble
W: 38 cm D: 7,8 cm H: 1,2 cm
Salt & Pepper
Olive wood and Tinos' white marble
W: 12,6 cm D: 4,8 cm H: 4,8 cm

Project Team:
Industrial design: Maria Vidali
Photography: Markisia Armaou