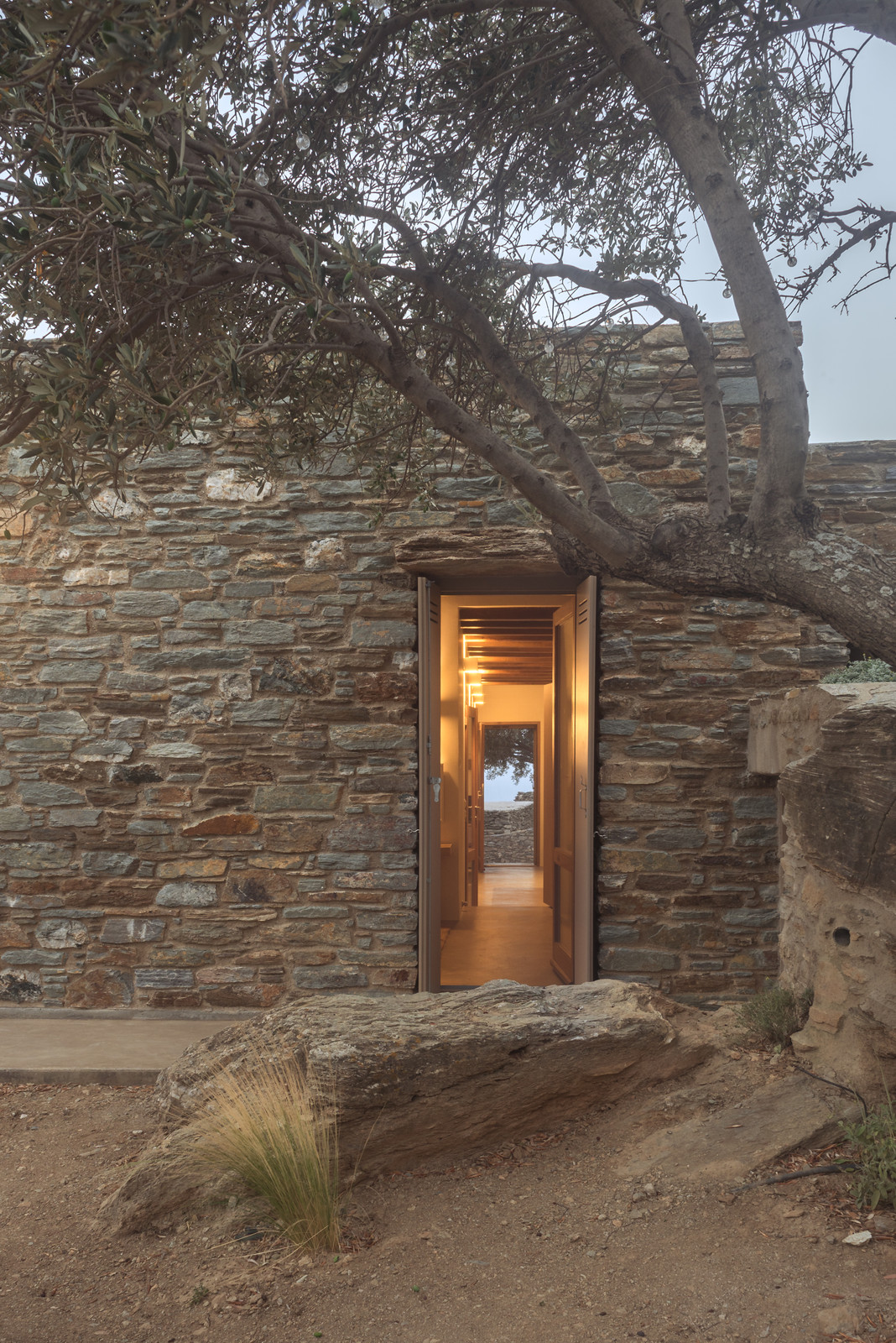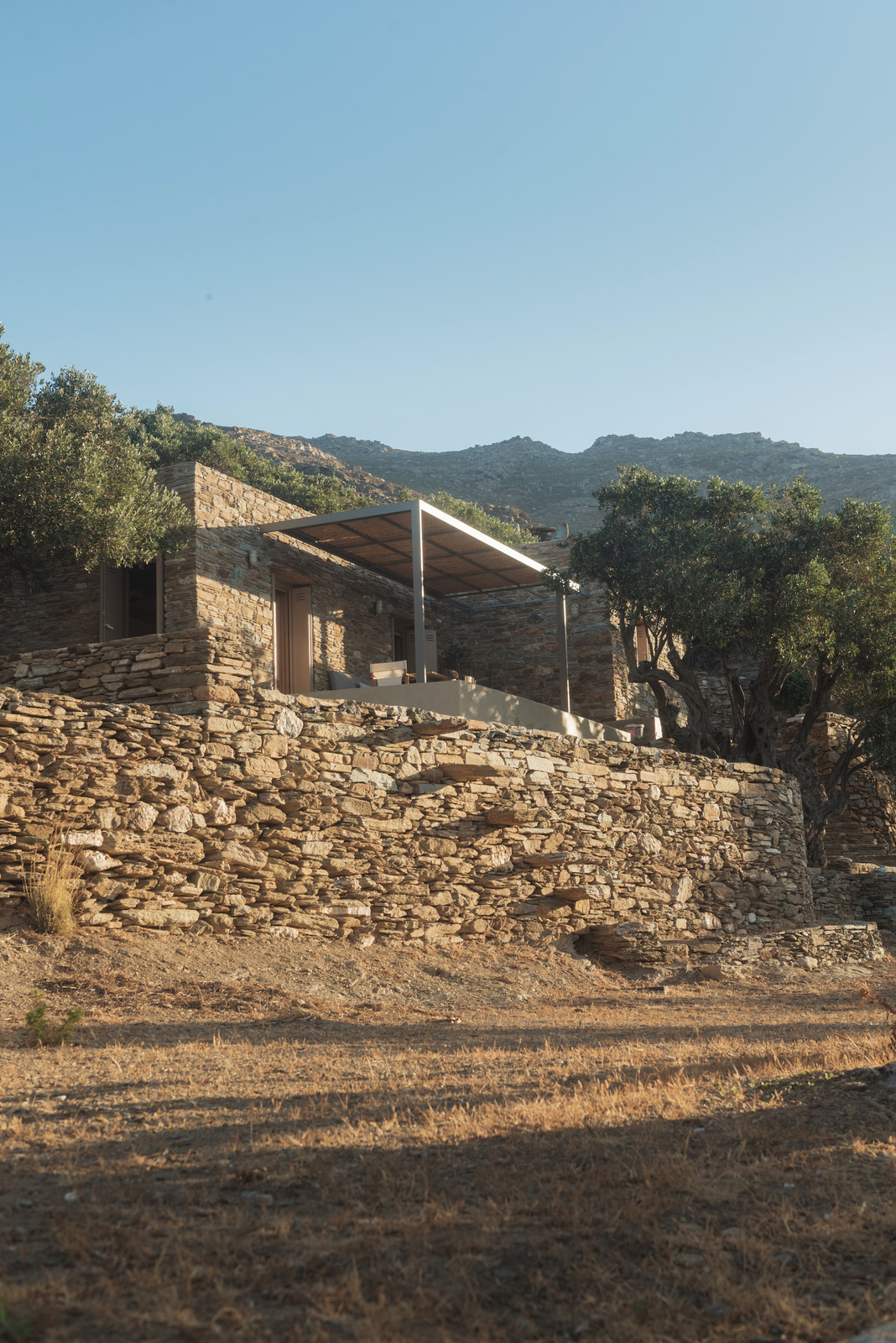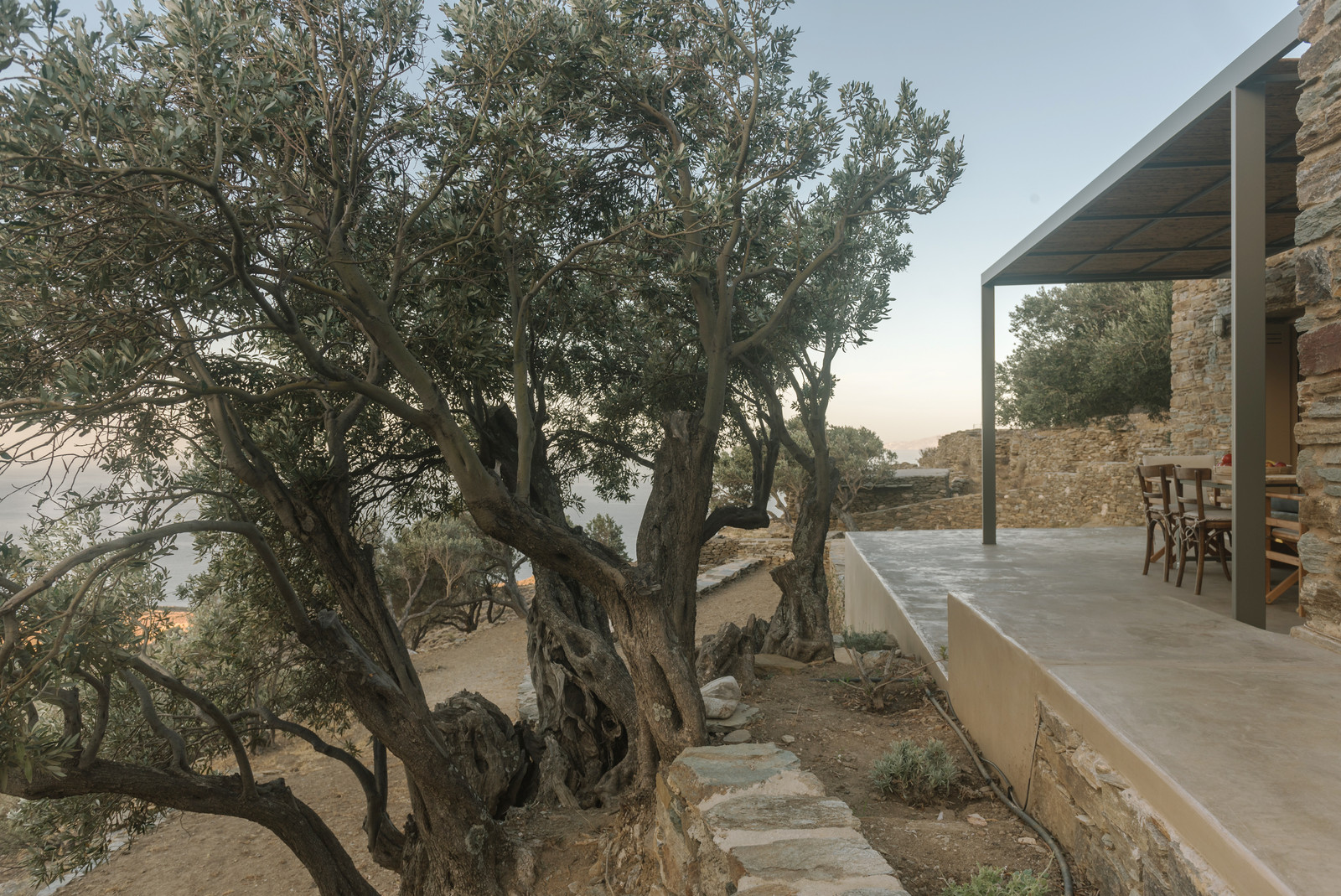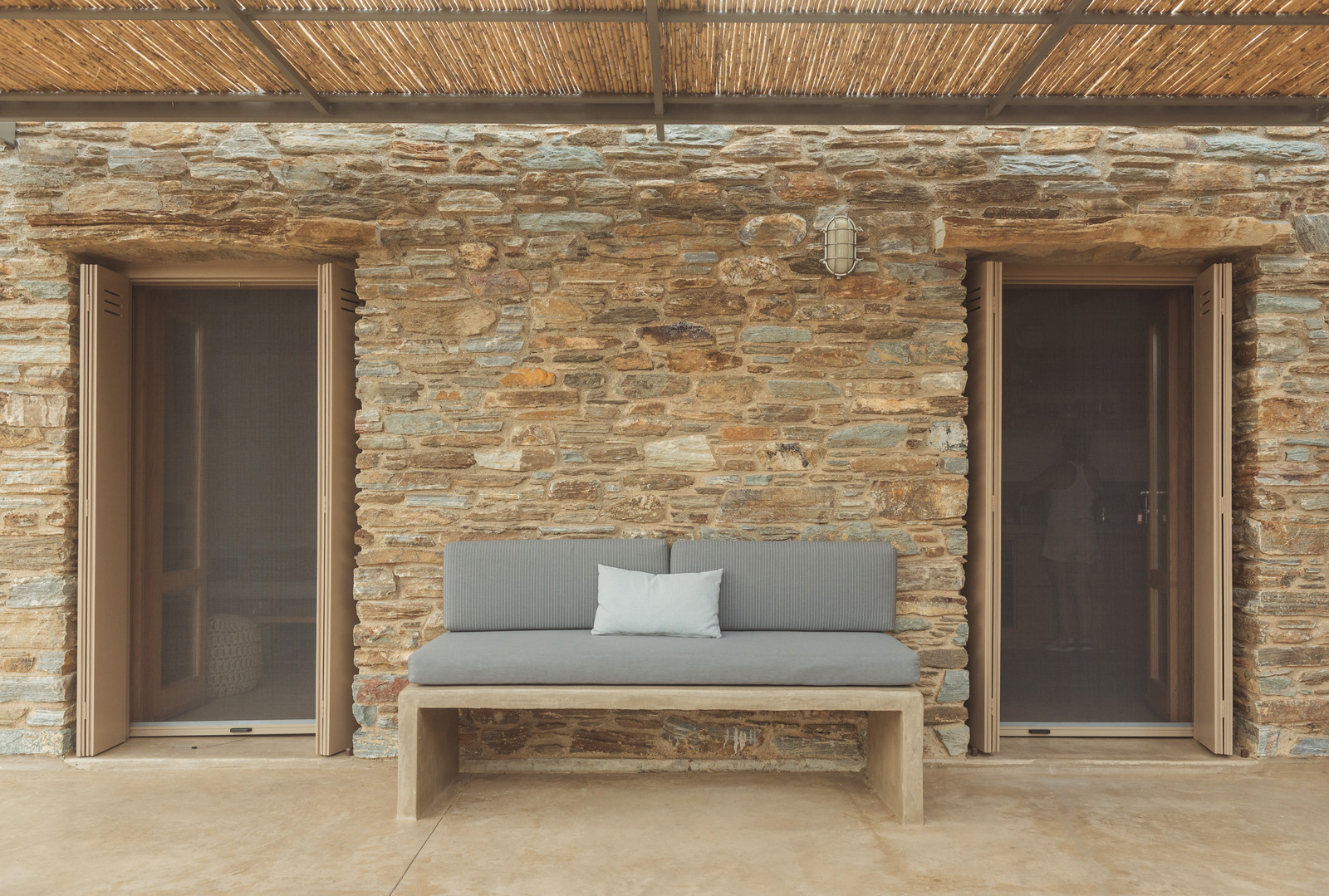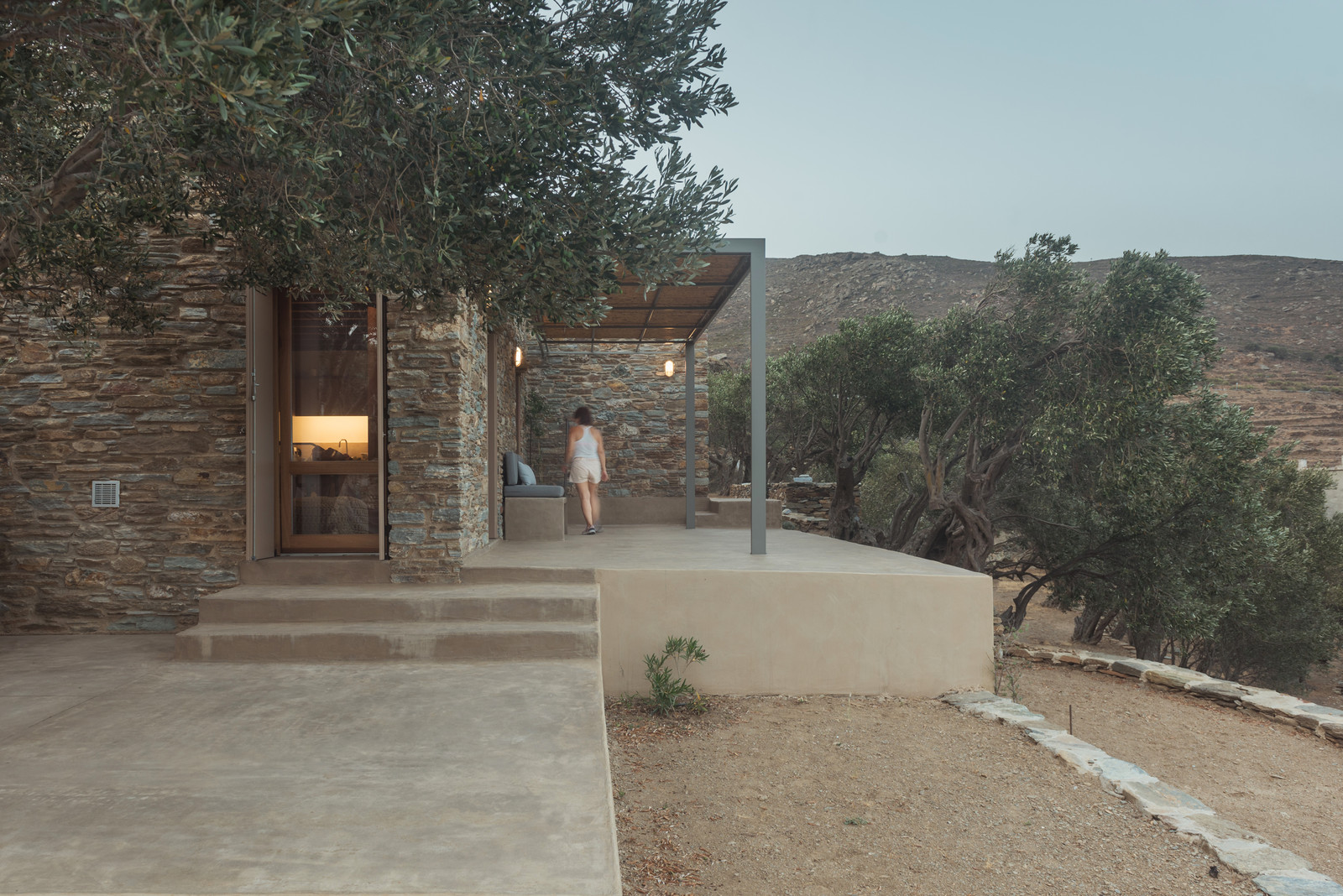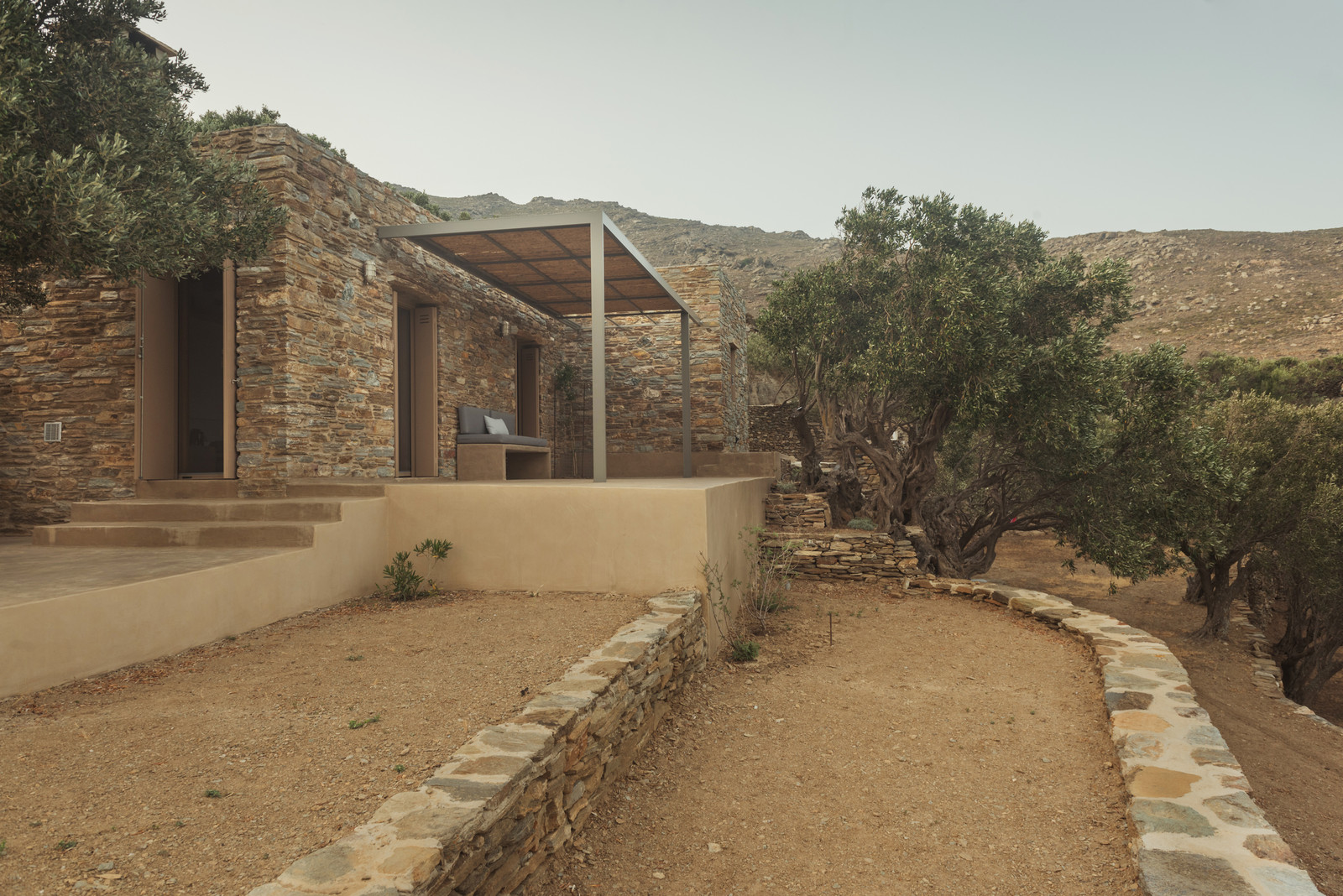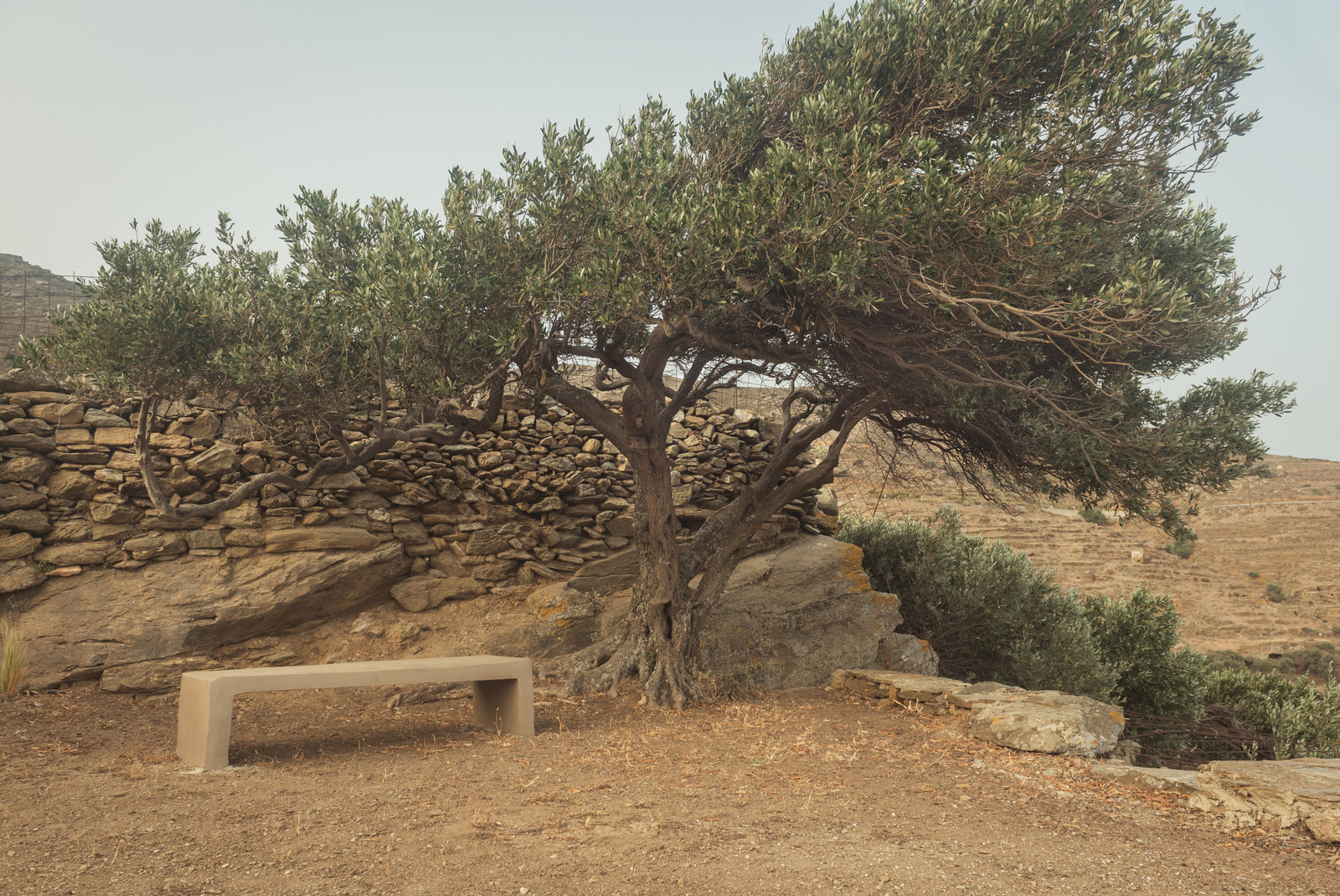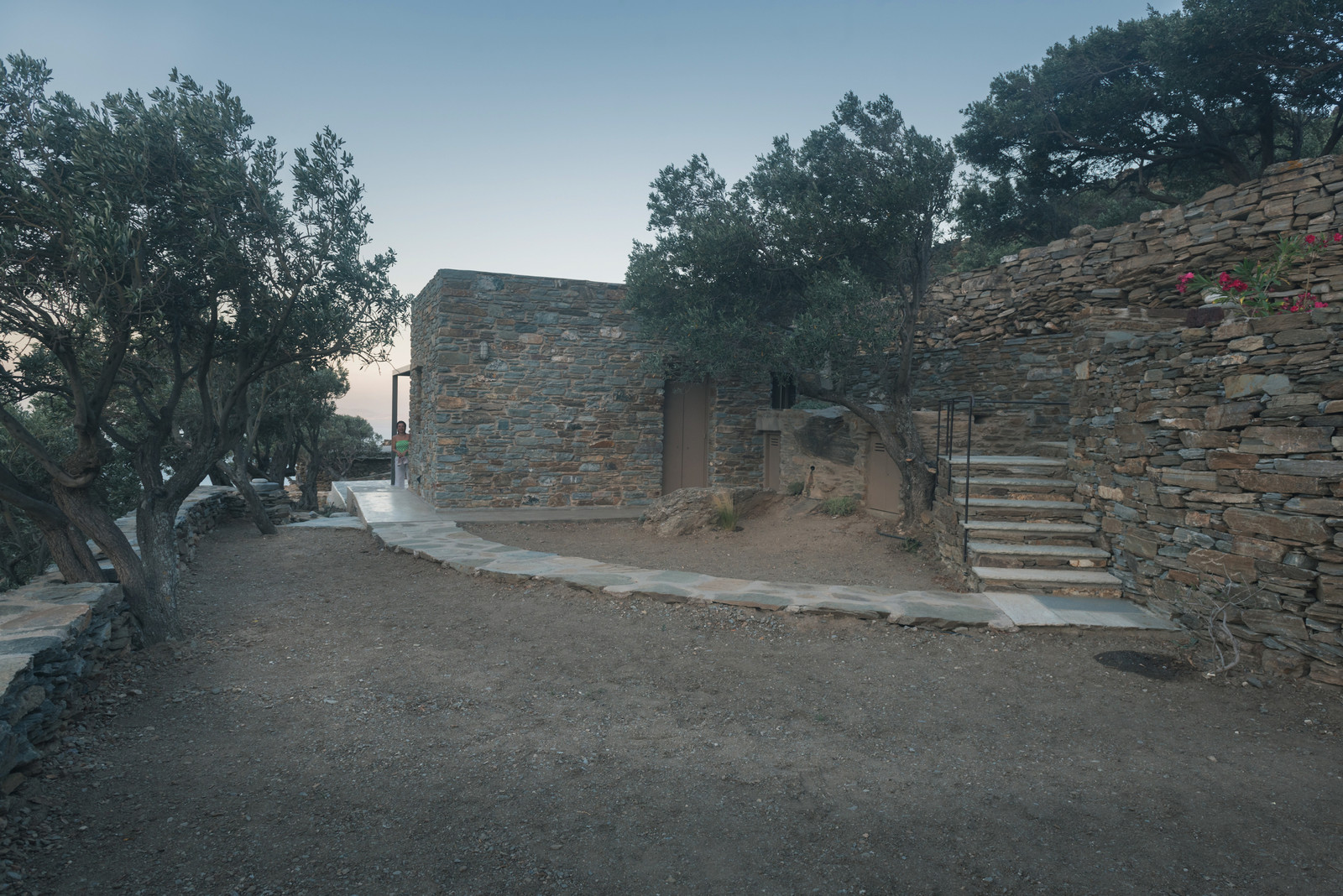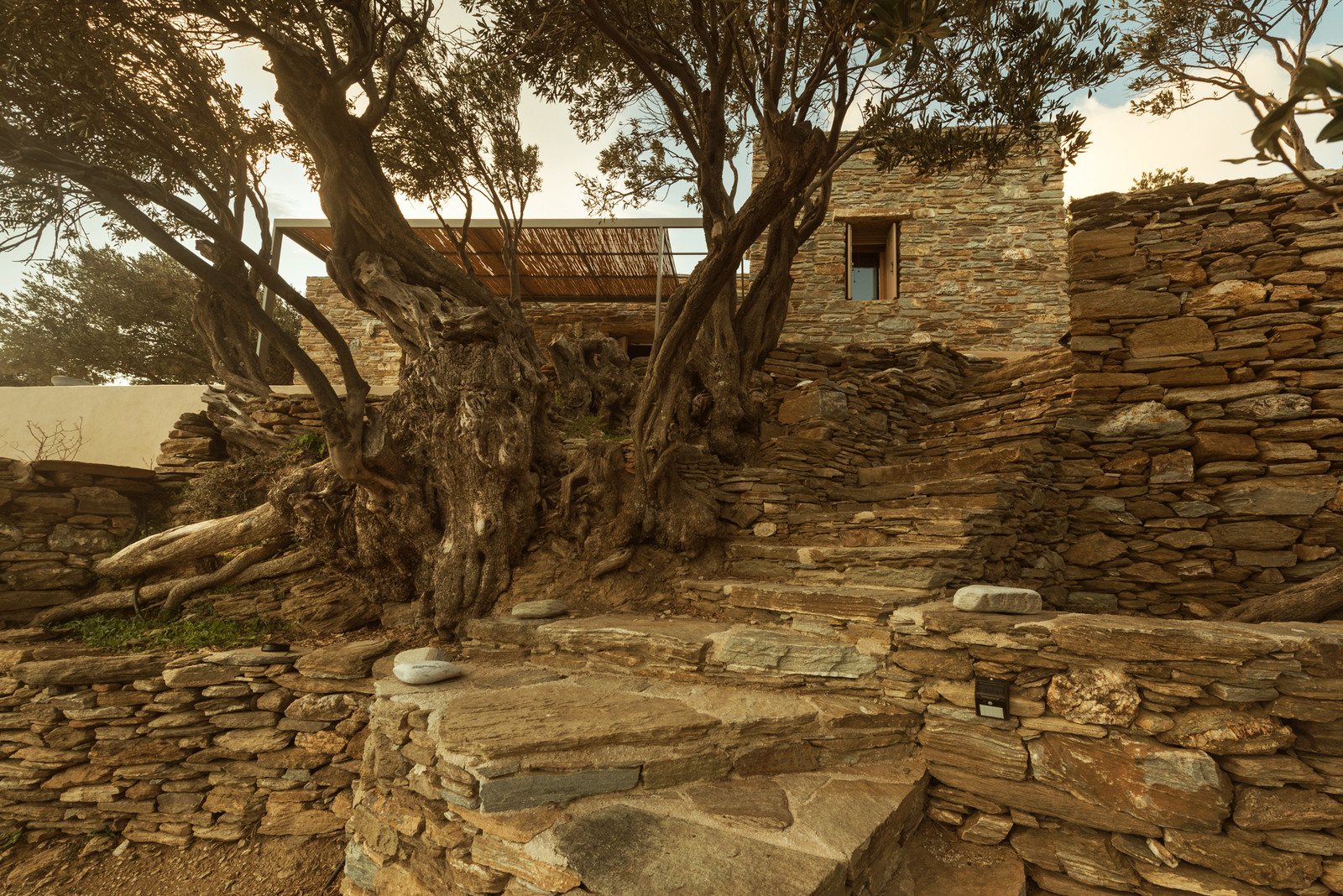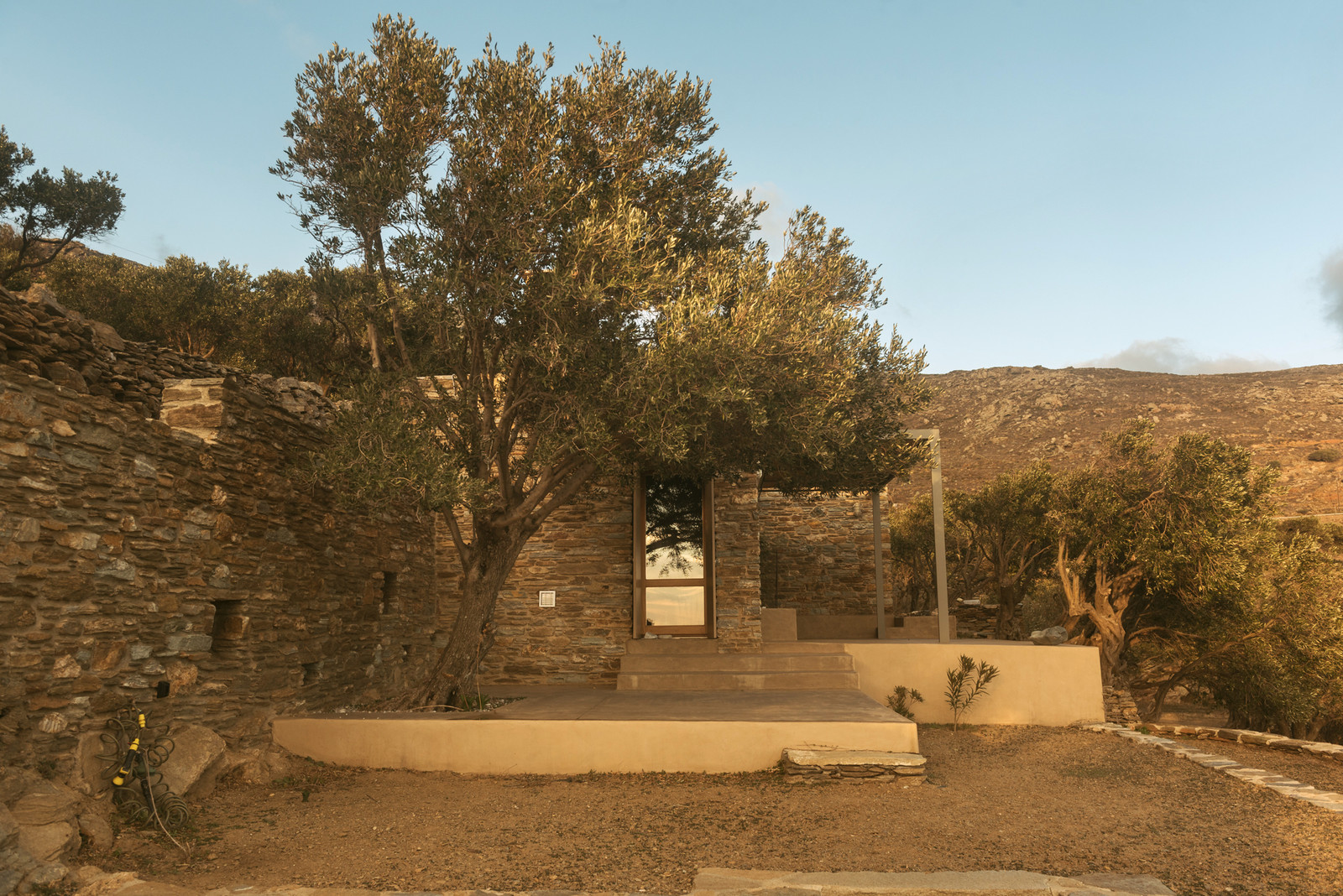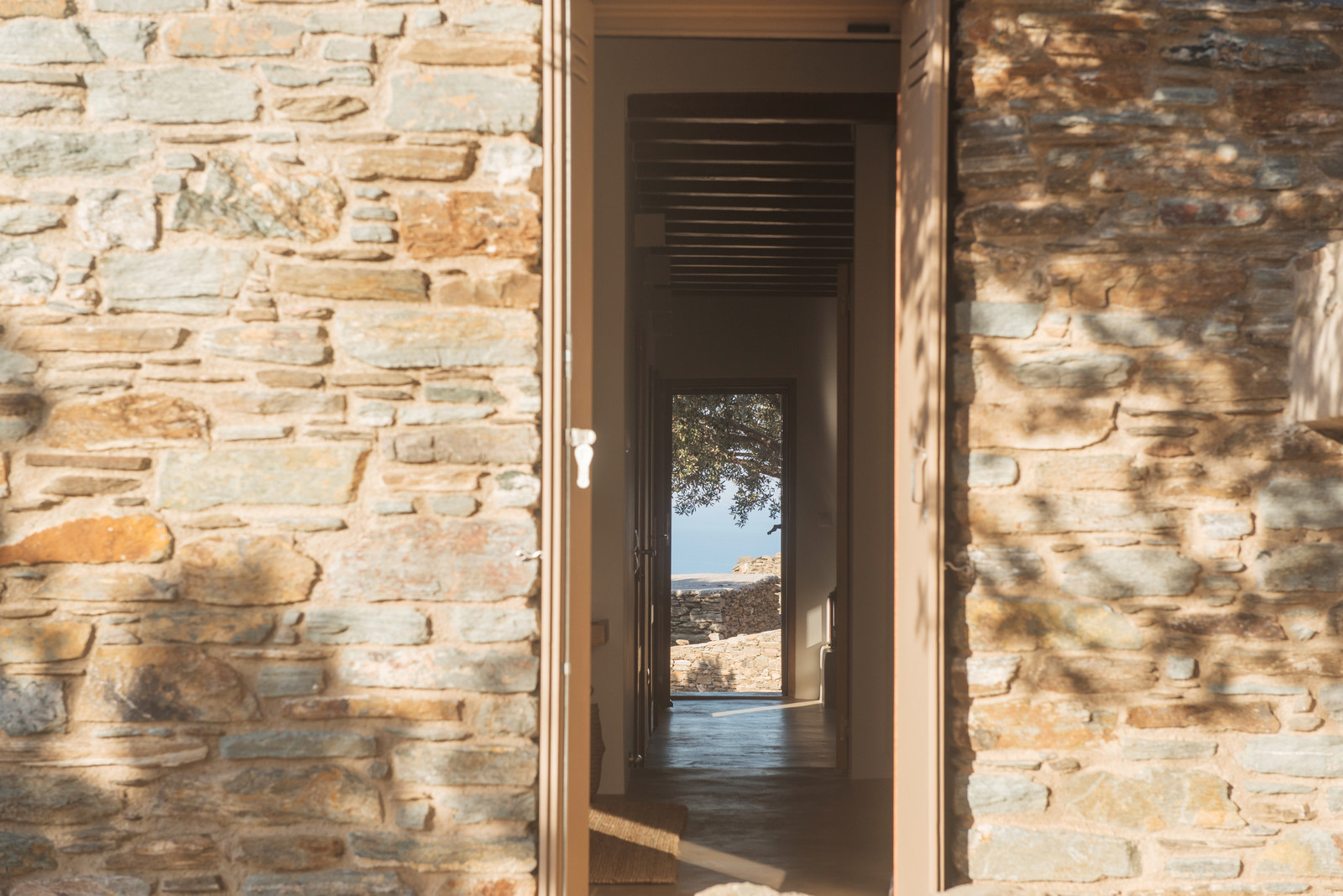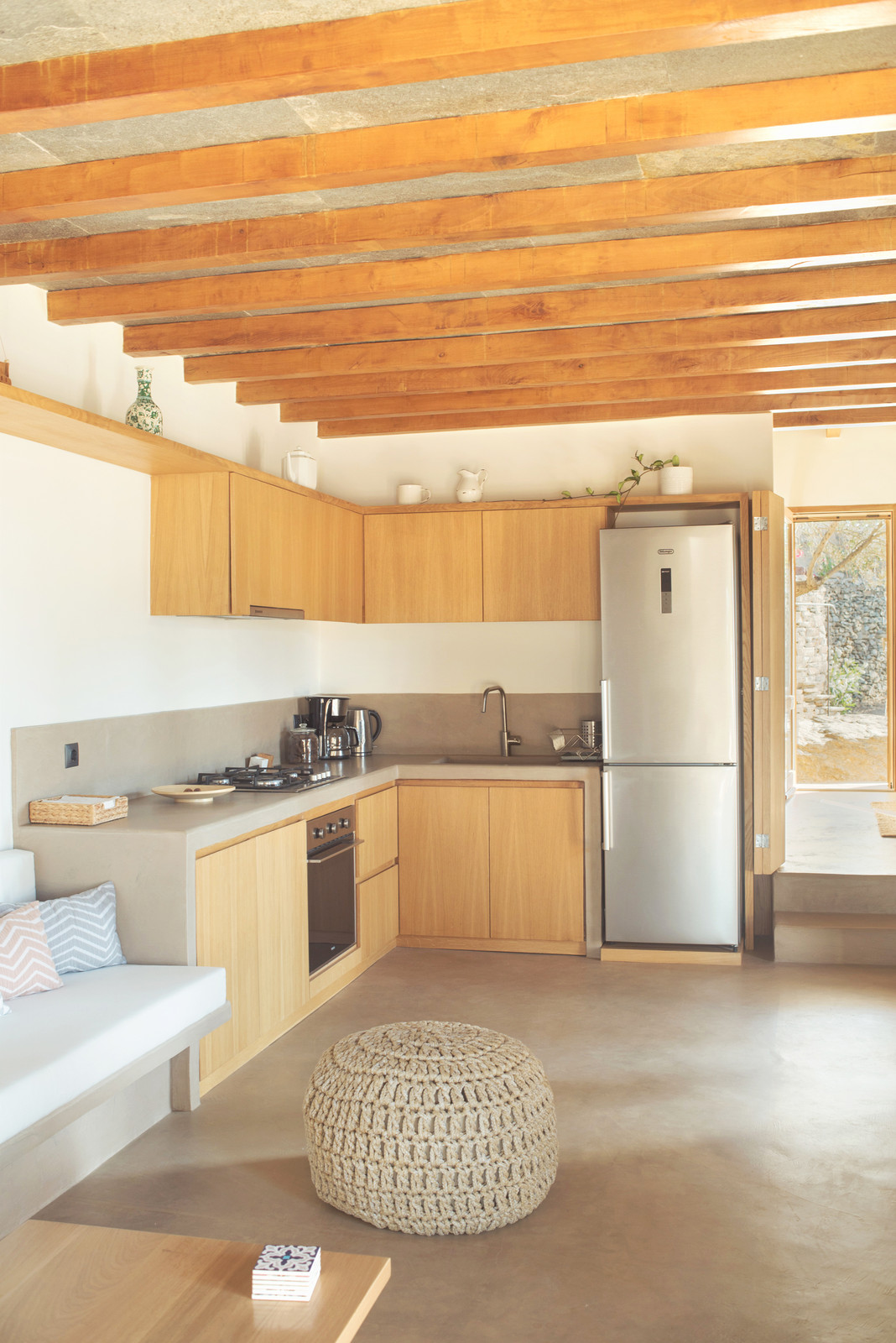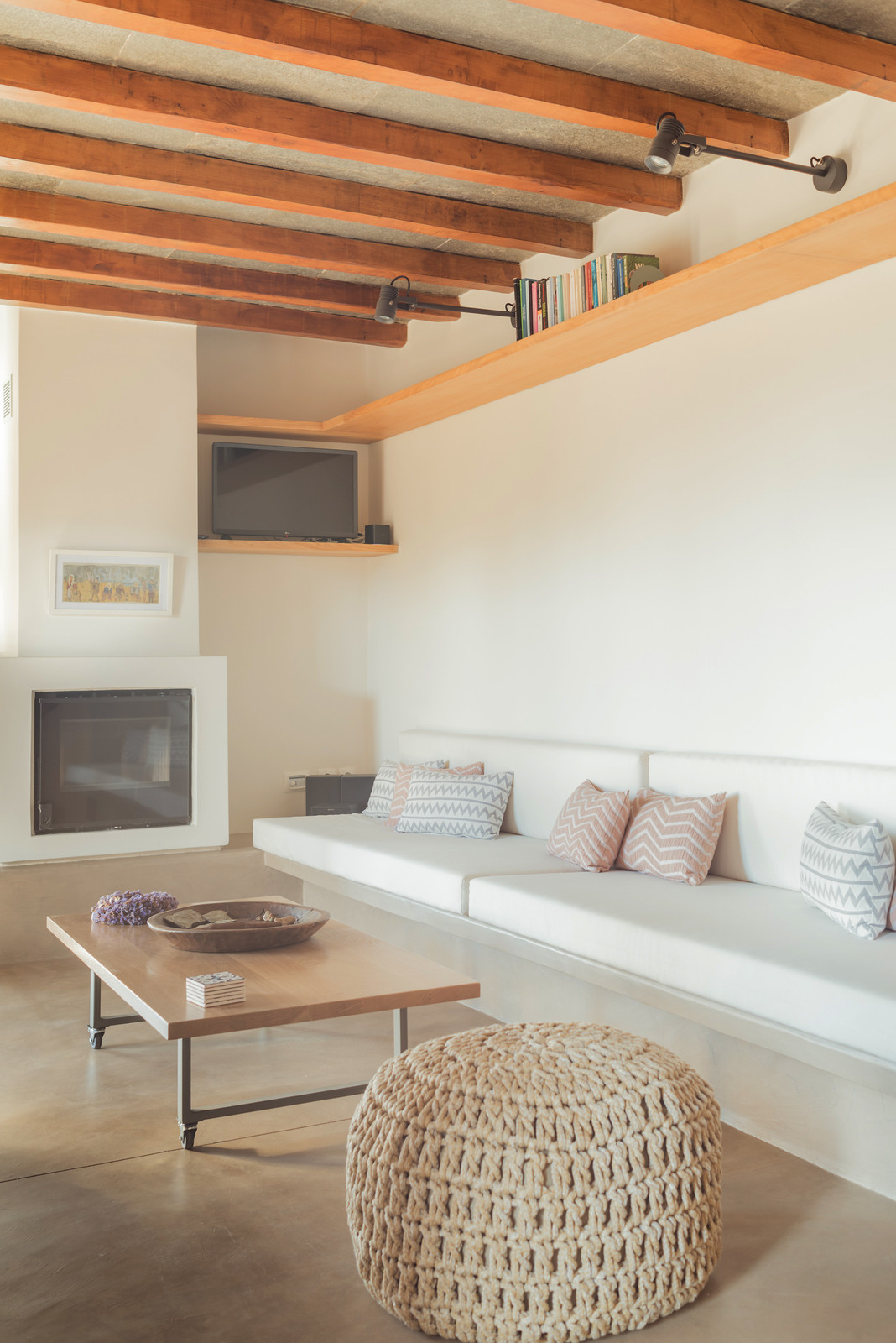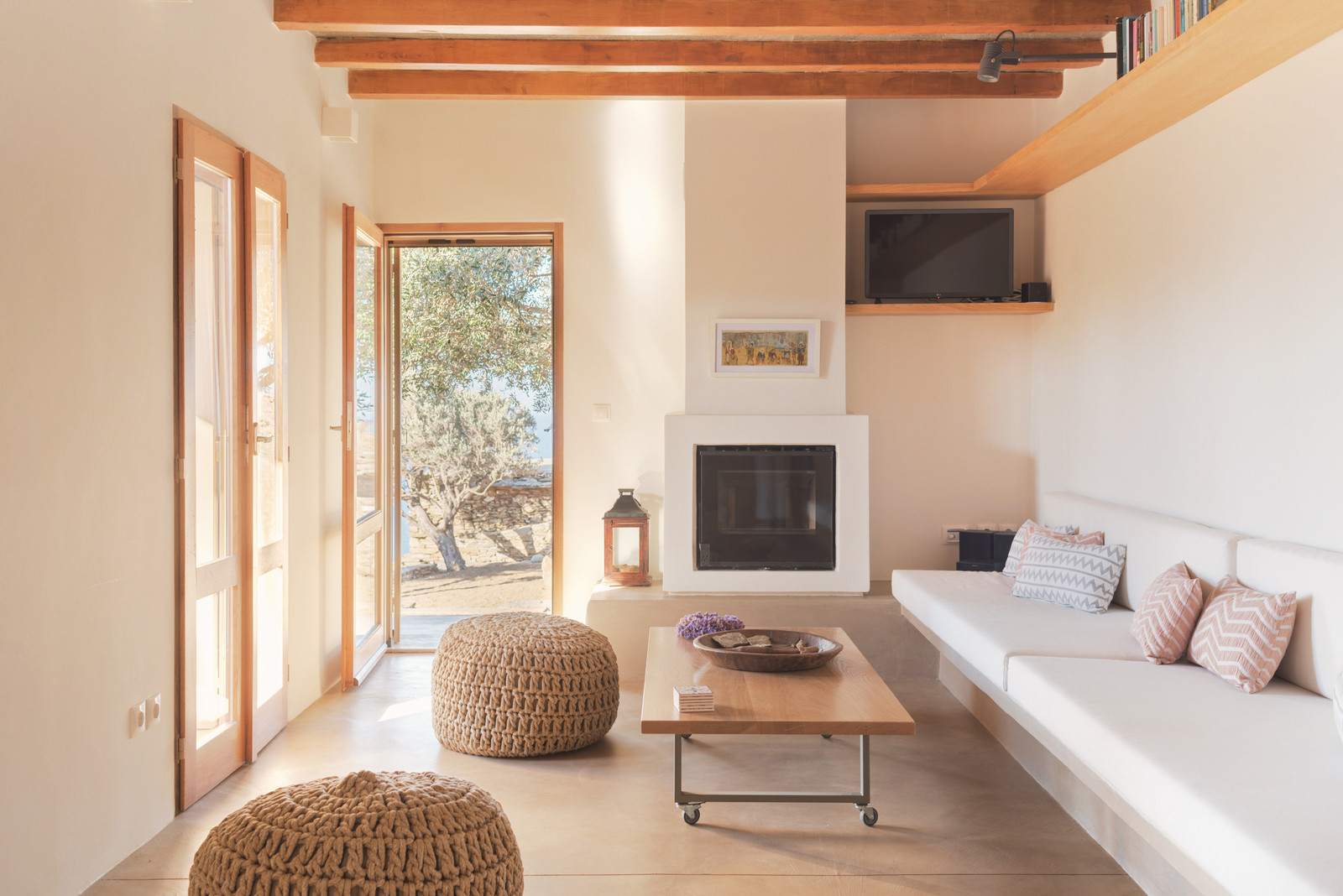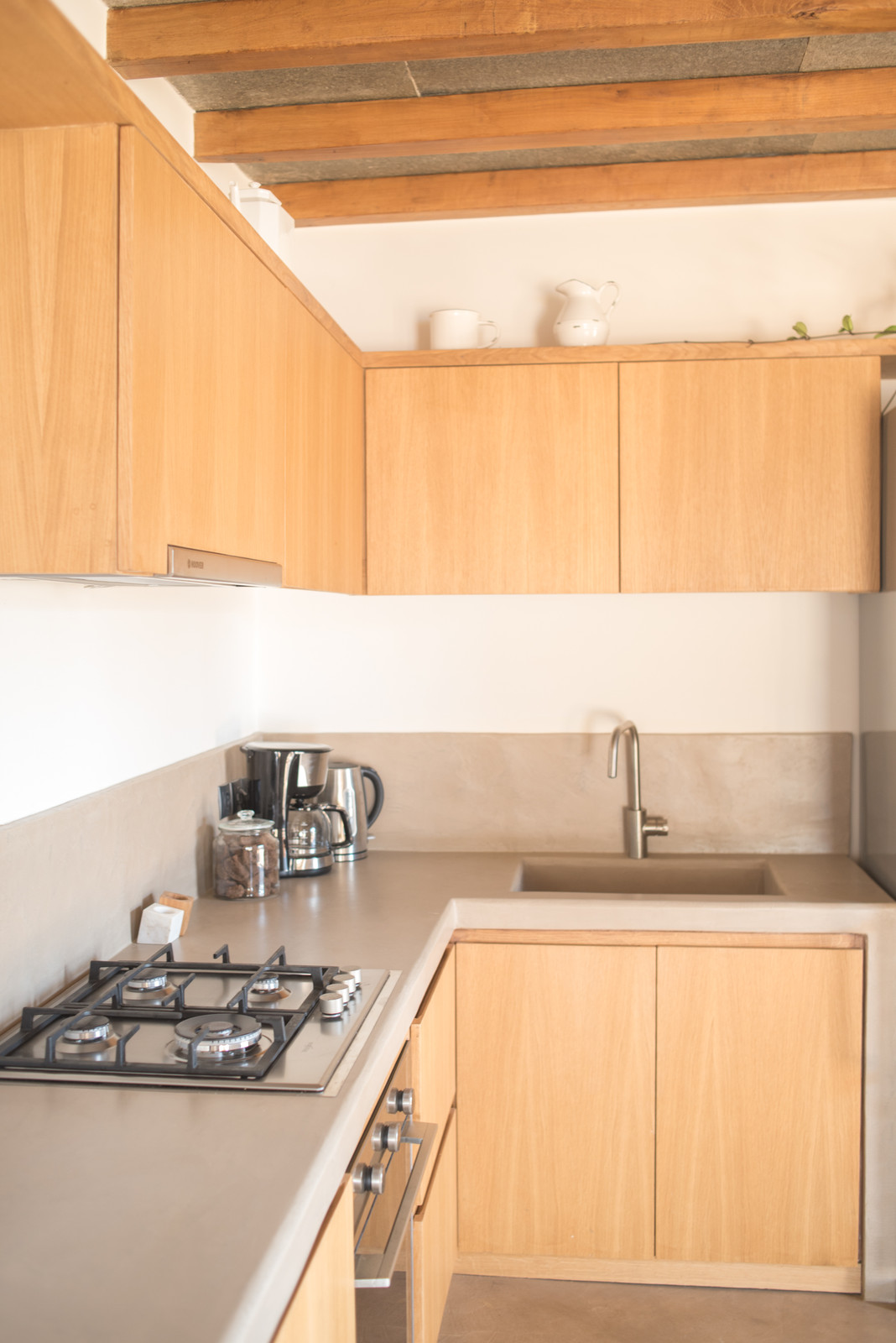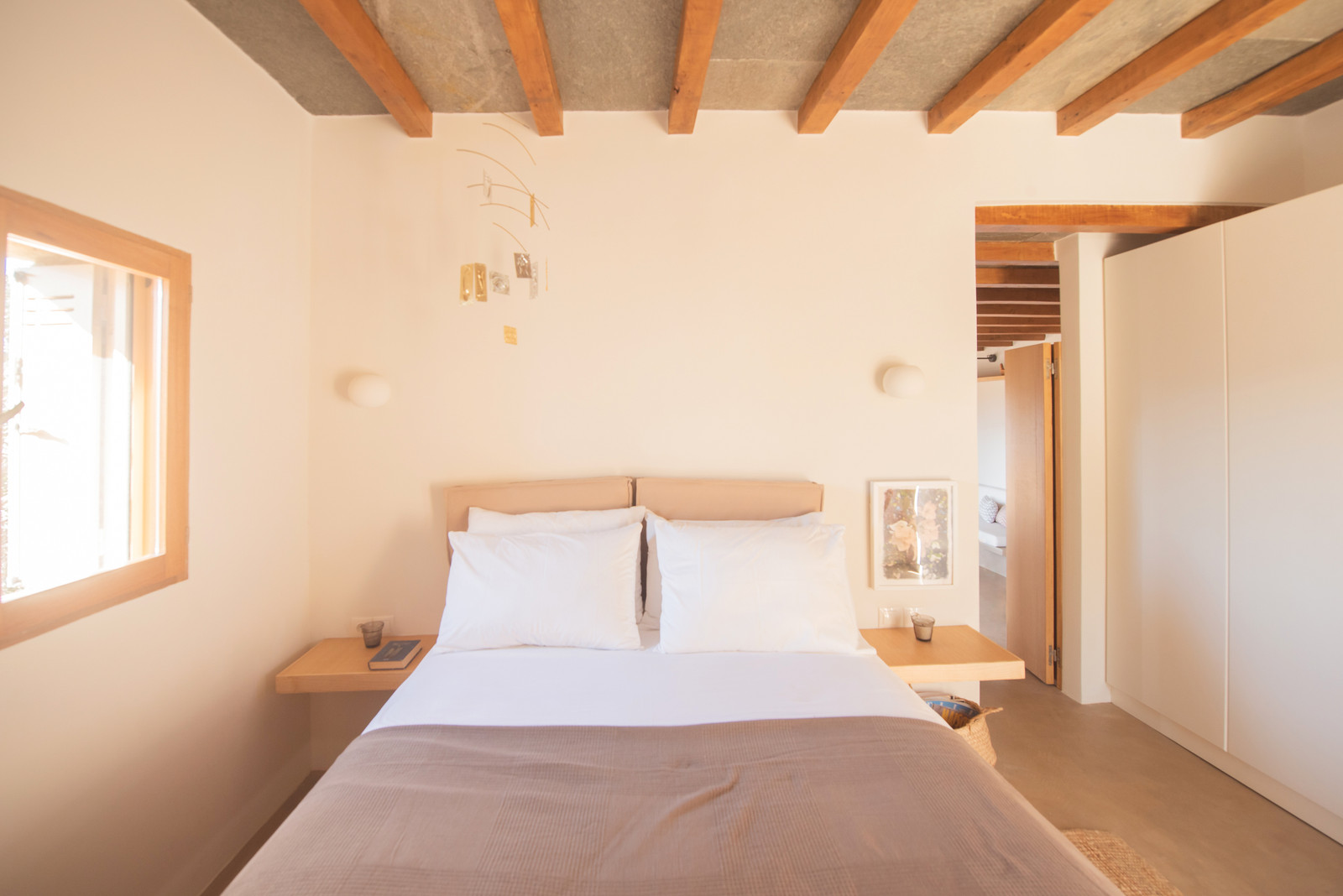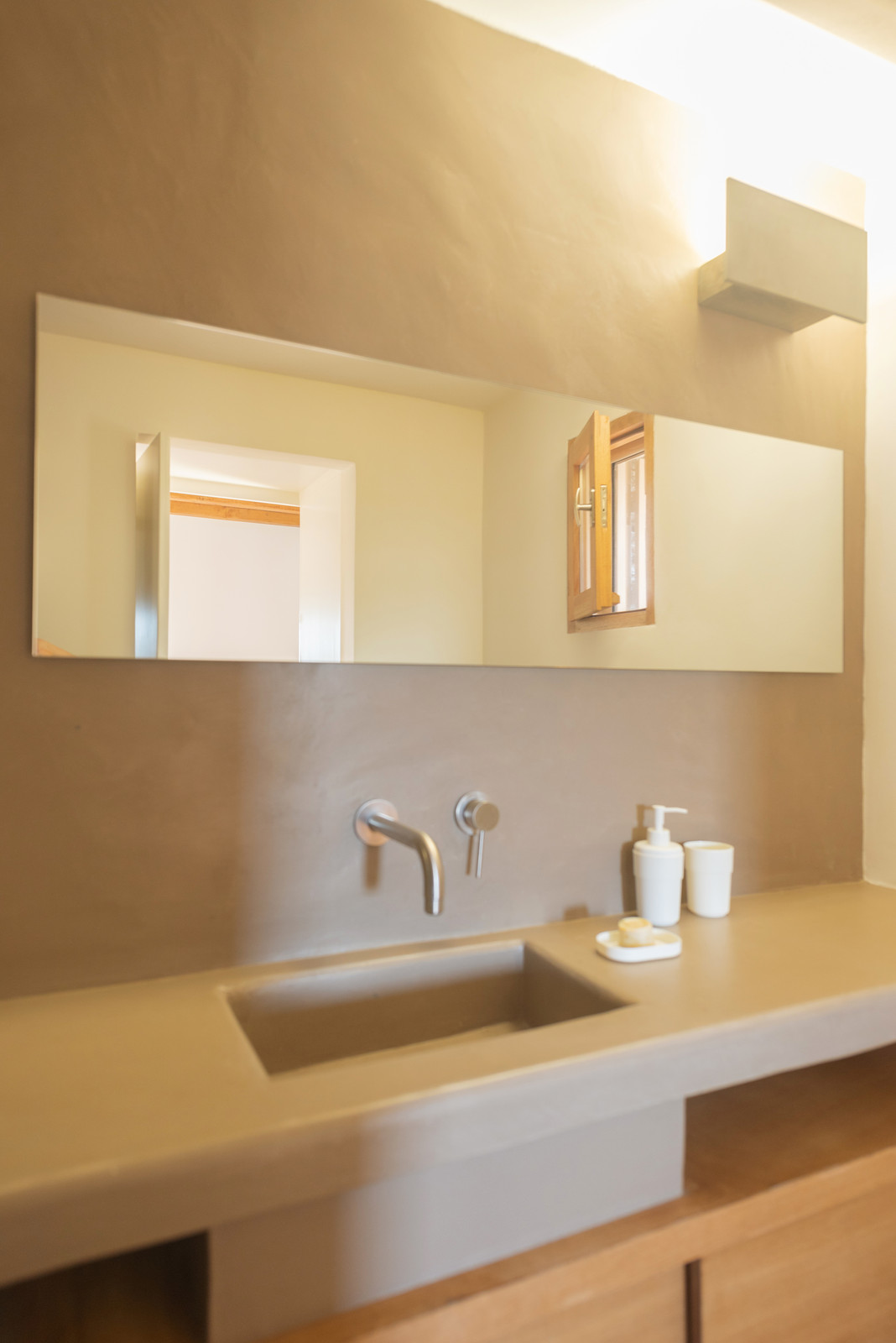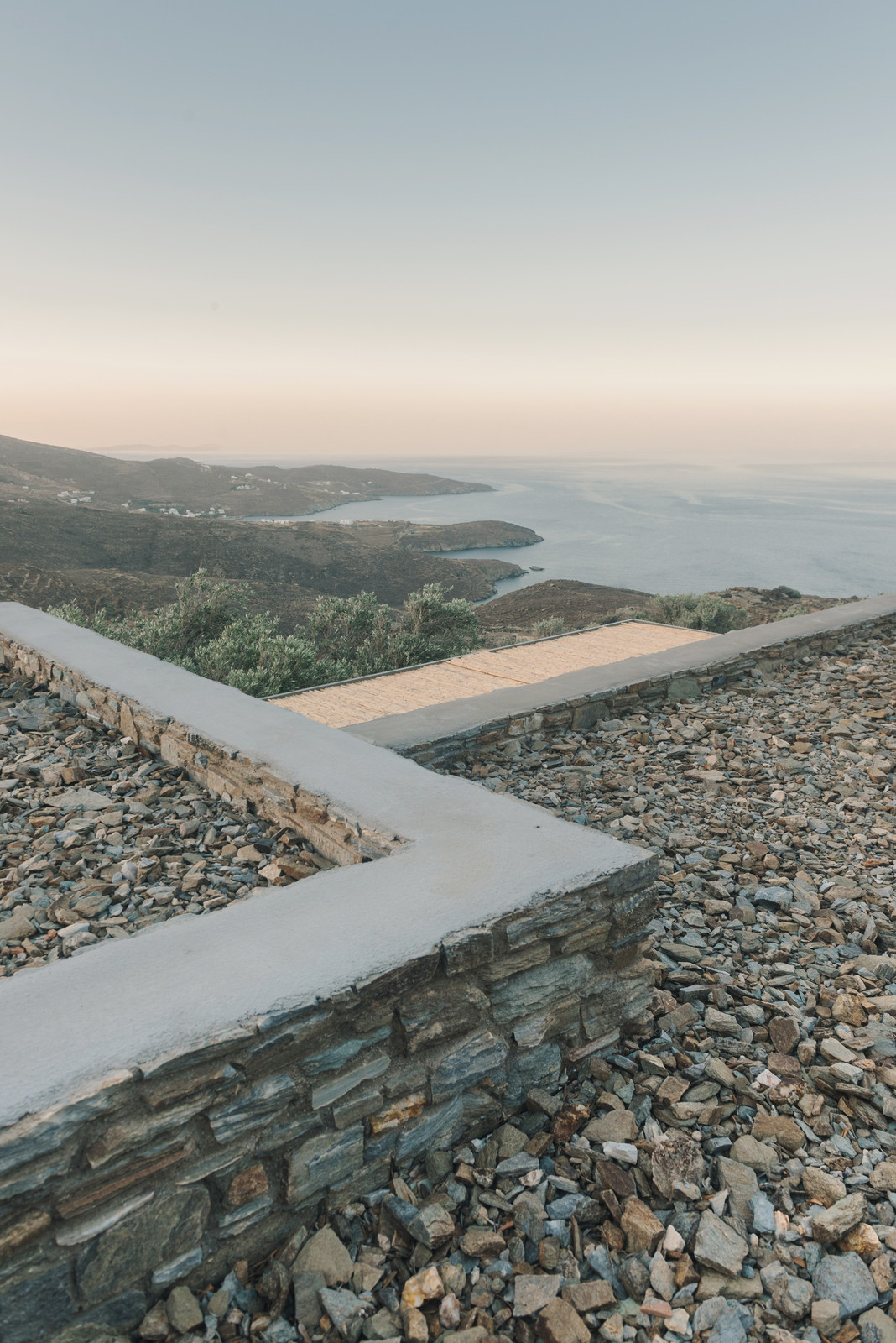 Project Info
Avdos house
2012, 2019-2020.
Refurbishment, reconstruction, interior and furniture design
Refurbishment / reconstruction, interior and furniture design
Avdos, Tinos, Cyclades
55 m²
A project shortlisted by the DOMA Awards 2022 in The Ten Leading Works in the Category 'Best Built Work'.
On the west side of the Greek island of Tinos, in the Cyclades, in an isolated olive grove, traces and ruins of an old farmhouse become the imprint and inspiration for Avdos house. This is a project inspired by the local vernacular, materials, scale and the landscape.
Two connected units stand on a concrete base among the olive trees and rocks and form the area of a 55 sq.m house. Steps of both concrete and stone connect the different levels of the exterior and the interior of the house guiding its guests from the wildness of the surrounding landscape to the shelter of the courtyard, and from there to the living room and kitchen and on to the private space, the darker bedroom. The space was designed for the needs of a couple and as an Airbnb guest house too.
The openings of the house connect the space with the diversity of the landscape. In the open plan of the kitchen and living room, the furniture follows the linearity of the space, while an axis between the northwest and southwest glass doors connects the contrasting features of the landscape. The interior of the house is created mainly out of concrete and timber surfaces. The ceiling imitates the local tradition by incorporating local slates and chestnut beams.
The house also makes full use of the local potential for sustainability. Solar panels provide electricity, and the water supply comes from the local spring and stored in the private tank on the property.
Project team
Architect: Maria Vidali
Photography: Markesia Armaou, Rita Filippousi