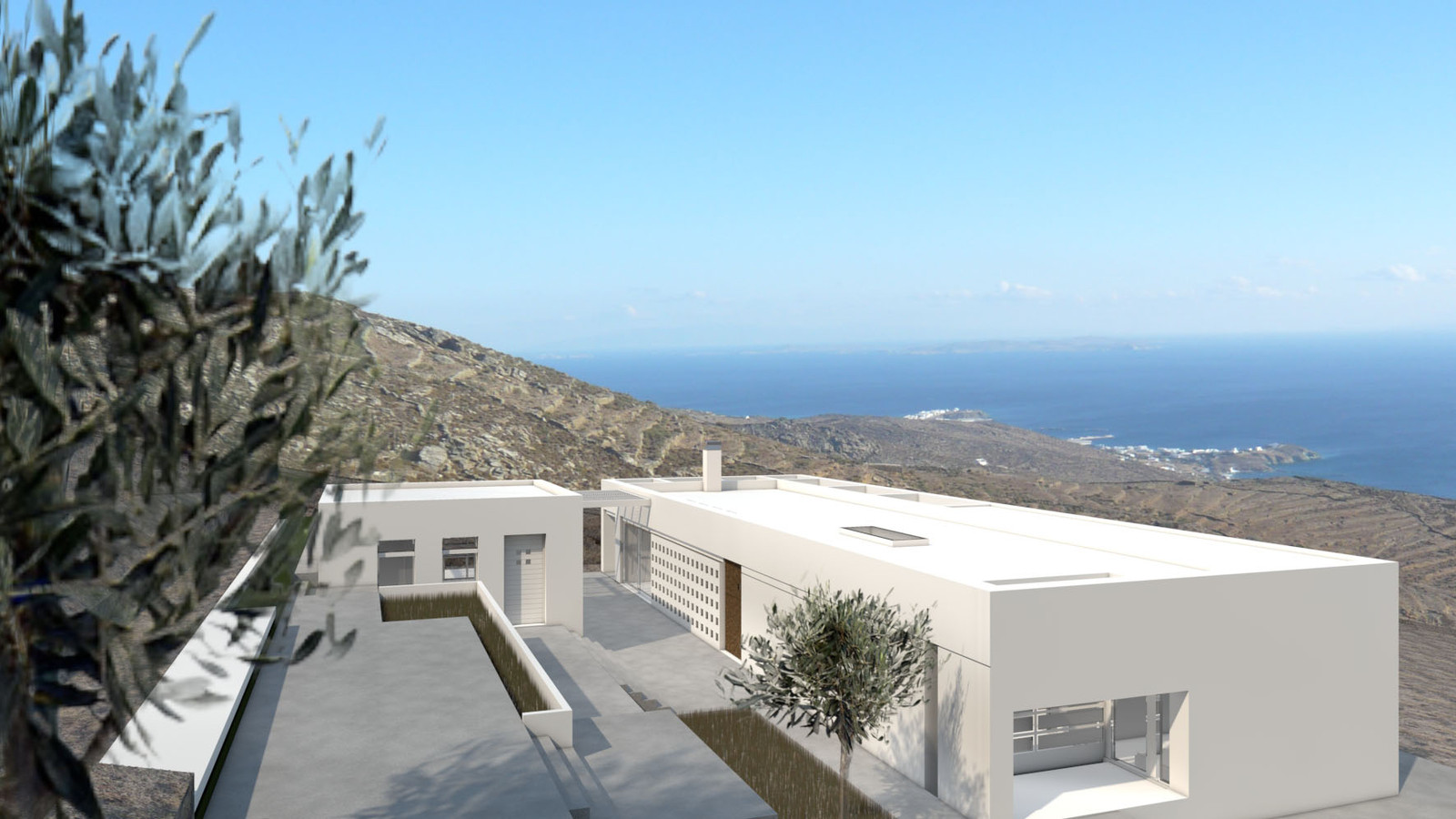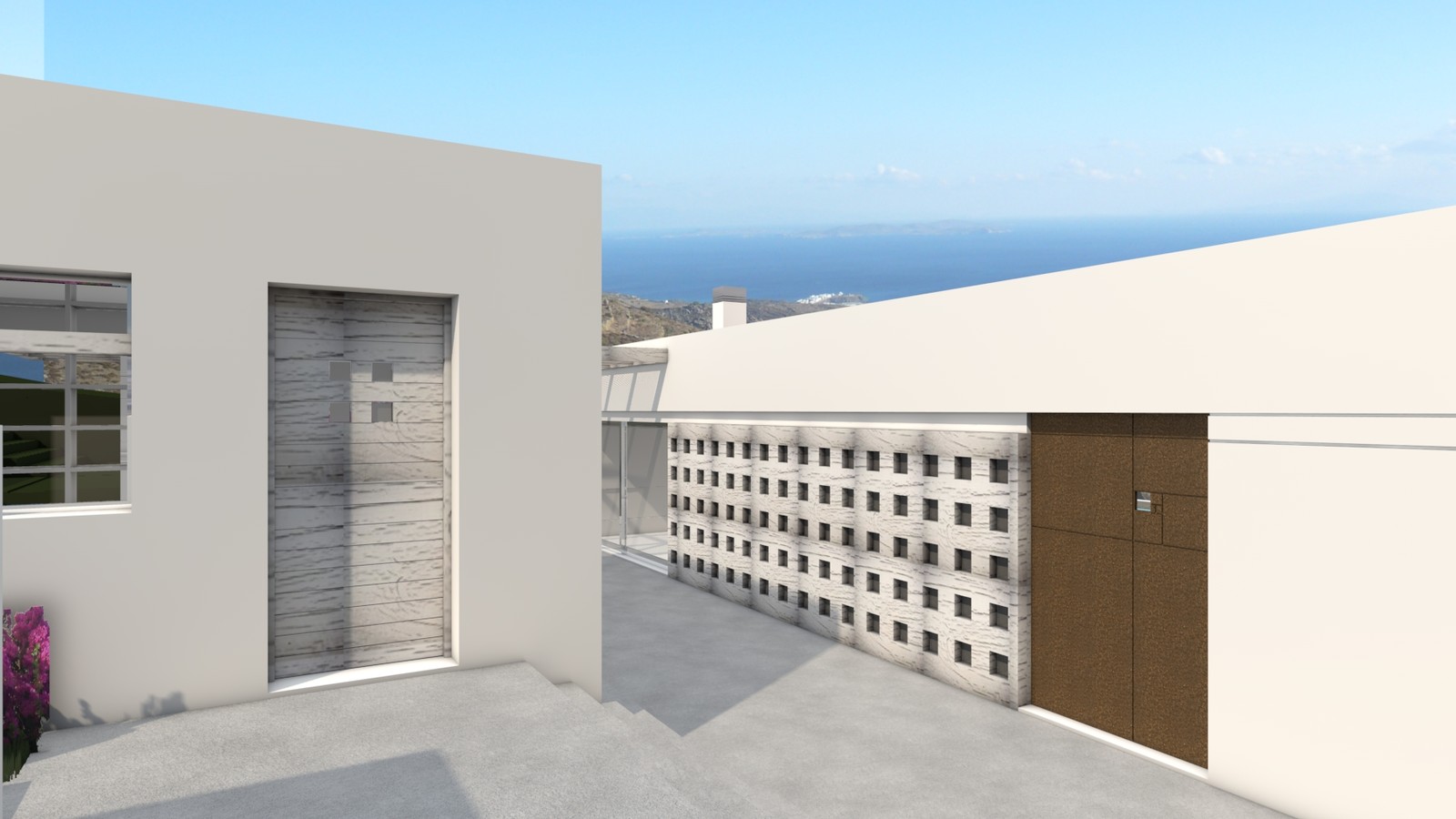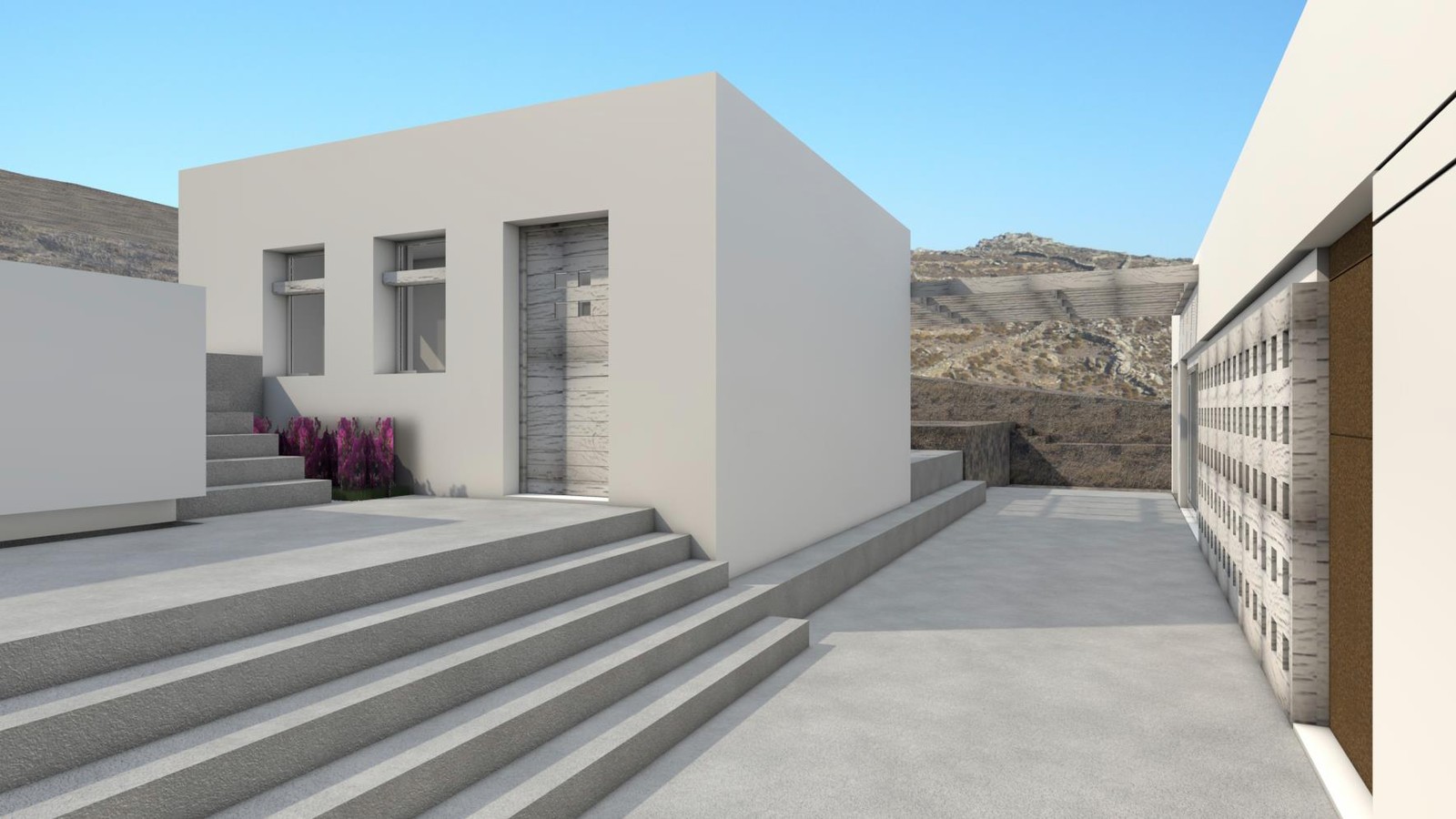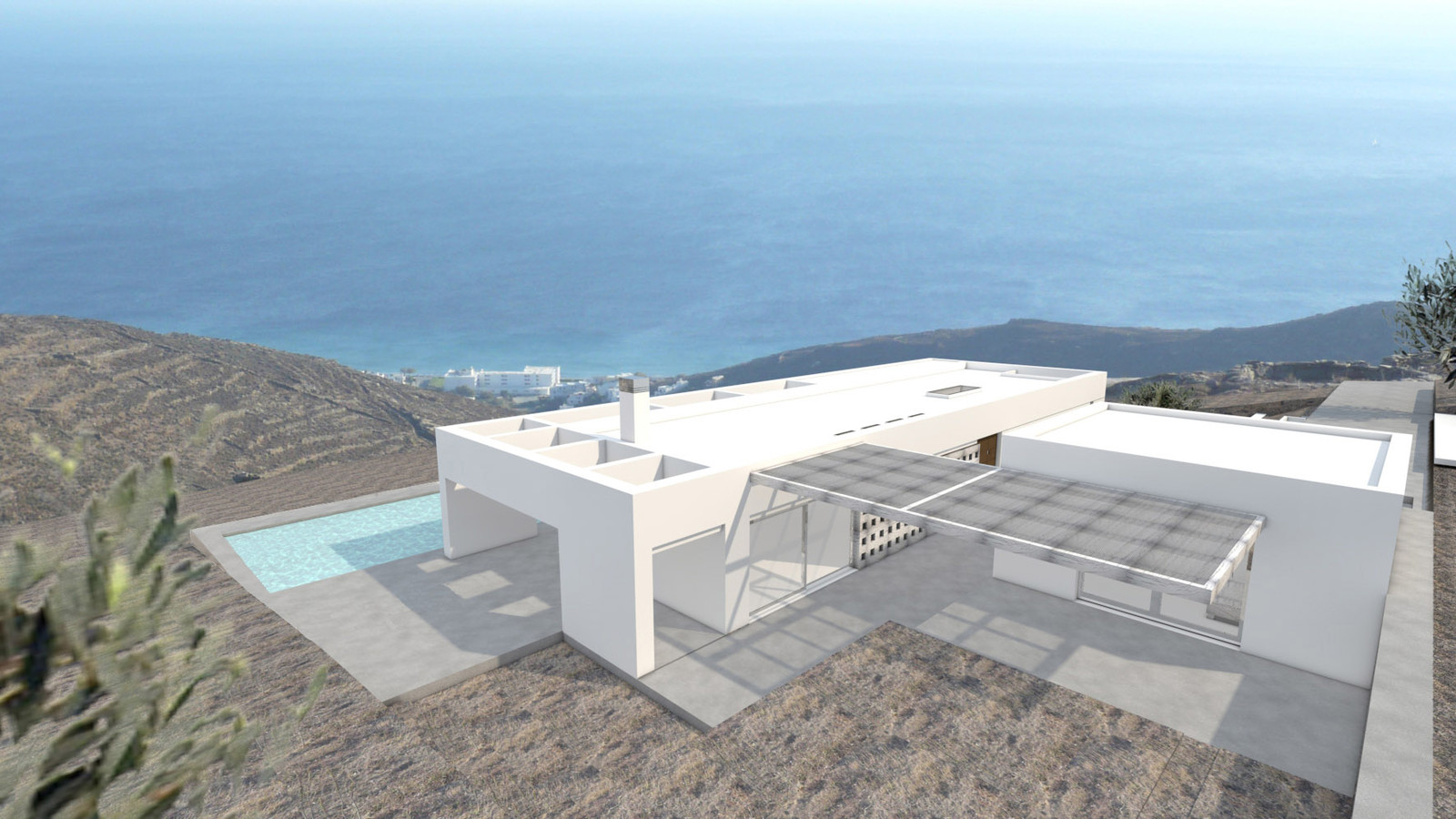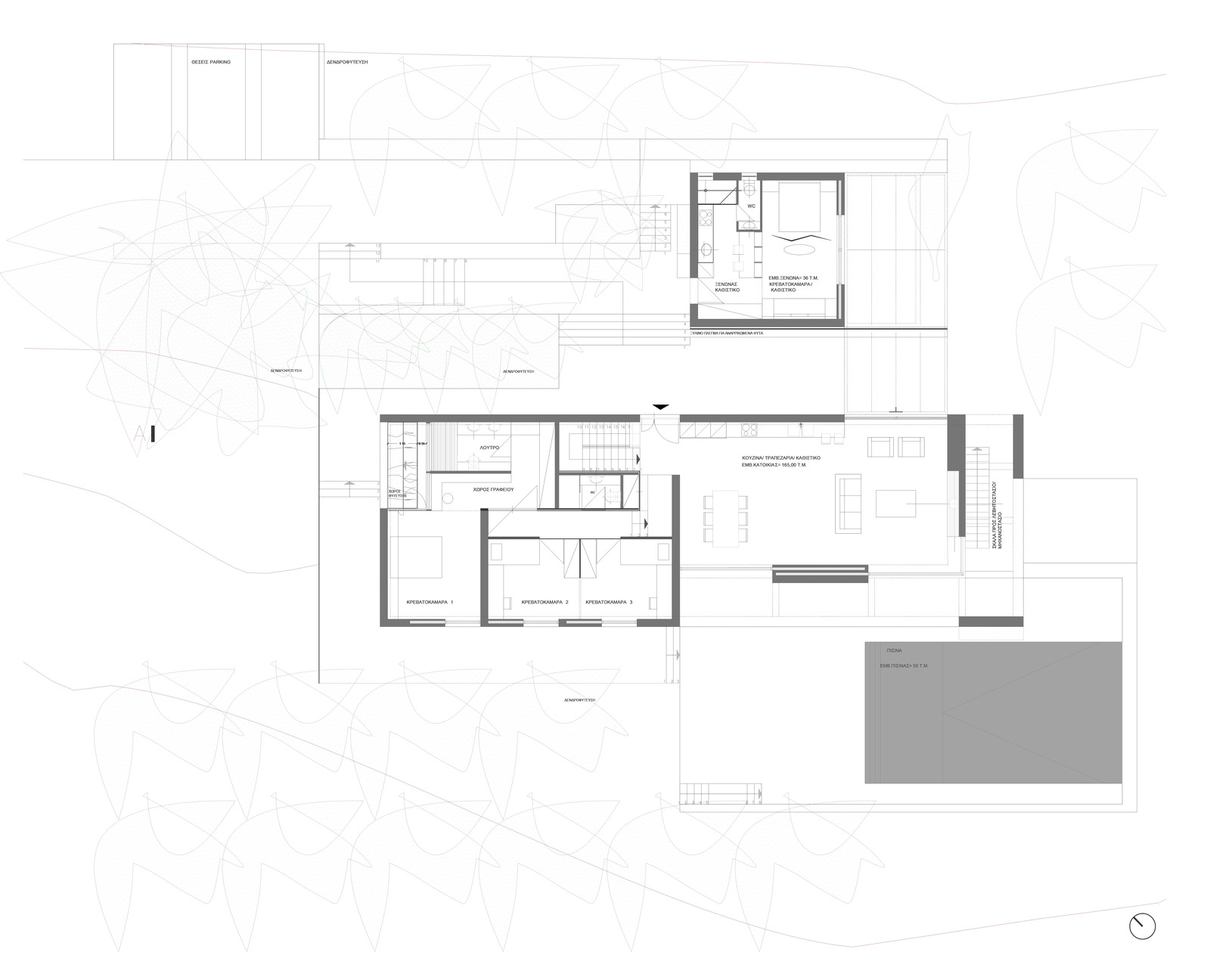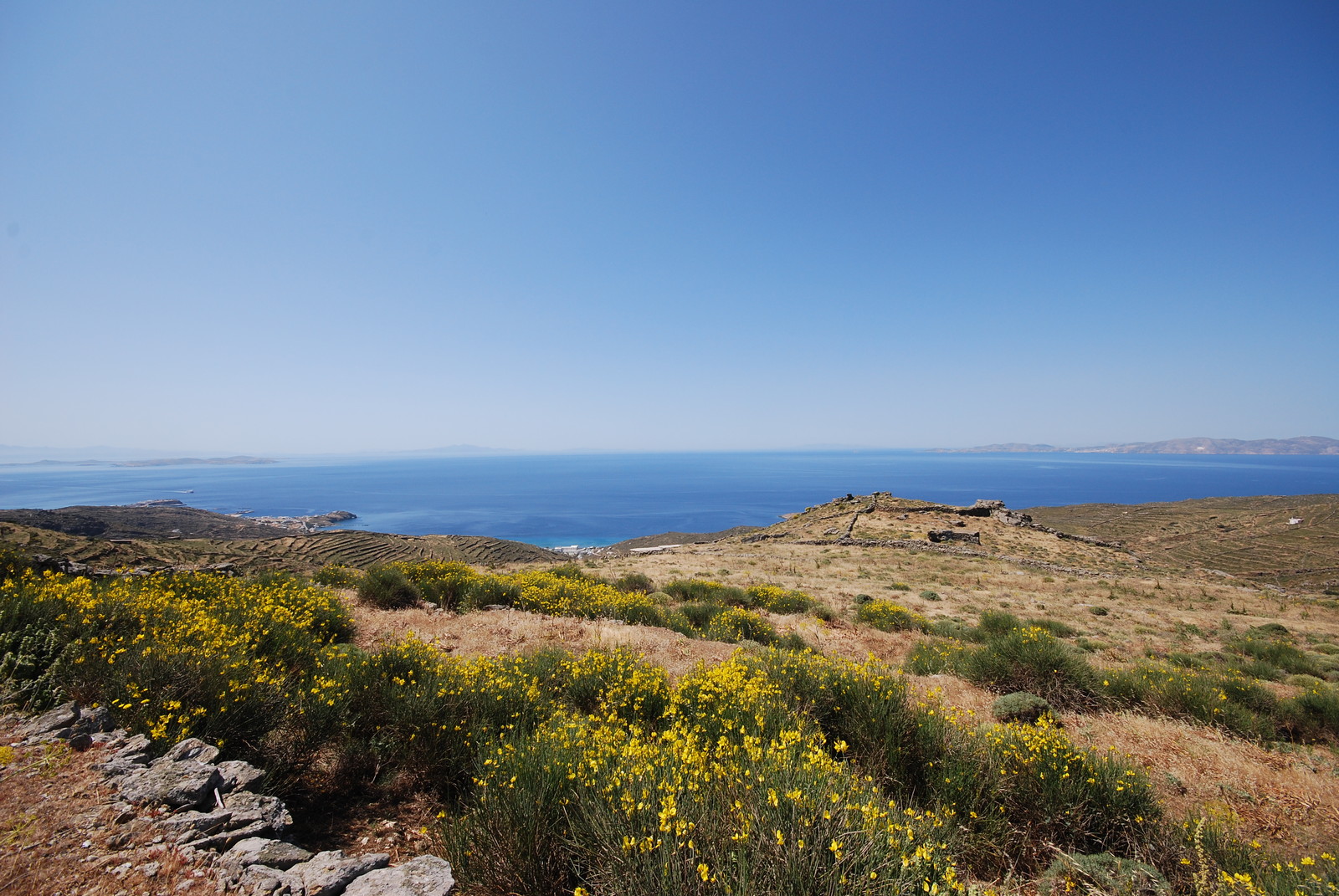 Project Info
Summer house
2011-2012
Private summer house with a guest house
St. Anna area - farming landscape of Tinos island.
Design and planning permission
House: 165 m², guest house: 36 m²
This property looks over the south west of Tinos island, towards the Aegean Sea. To the south east of our site, Exombourgon Rock can be seen in the distance, and to the north the arid land meets the sea and sky.
Access to the site starts from the north where an old pathway links the property with the main farming road.
The site connects a single-storey house and basement with a single-storey guest house in complete harmony with the landscape and the surrounding views. We used characteristics of the traditional architecture interpreted with the needs of a contemporary house in mind. The single volume of the house is set against the rich inclinations of the dry land, and the proportions of a traditional house have been adapted to meet the daily needs of its inhabitants. The house is designed in a way that the owner can reconstruct it in three different phases depending on the family needs. The path to leading to the steps down to the property entrance is on a level with the roof of the house affording a view of the horizon and the Aegean sea.
Project team
Architects: Iannis Zachariades, Maria Vidali
3D Images: Ismini Meliou