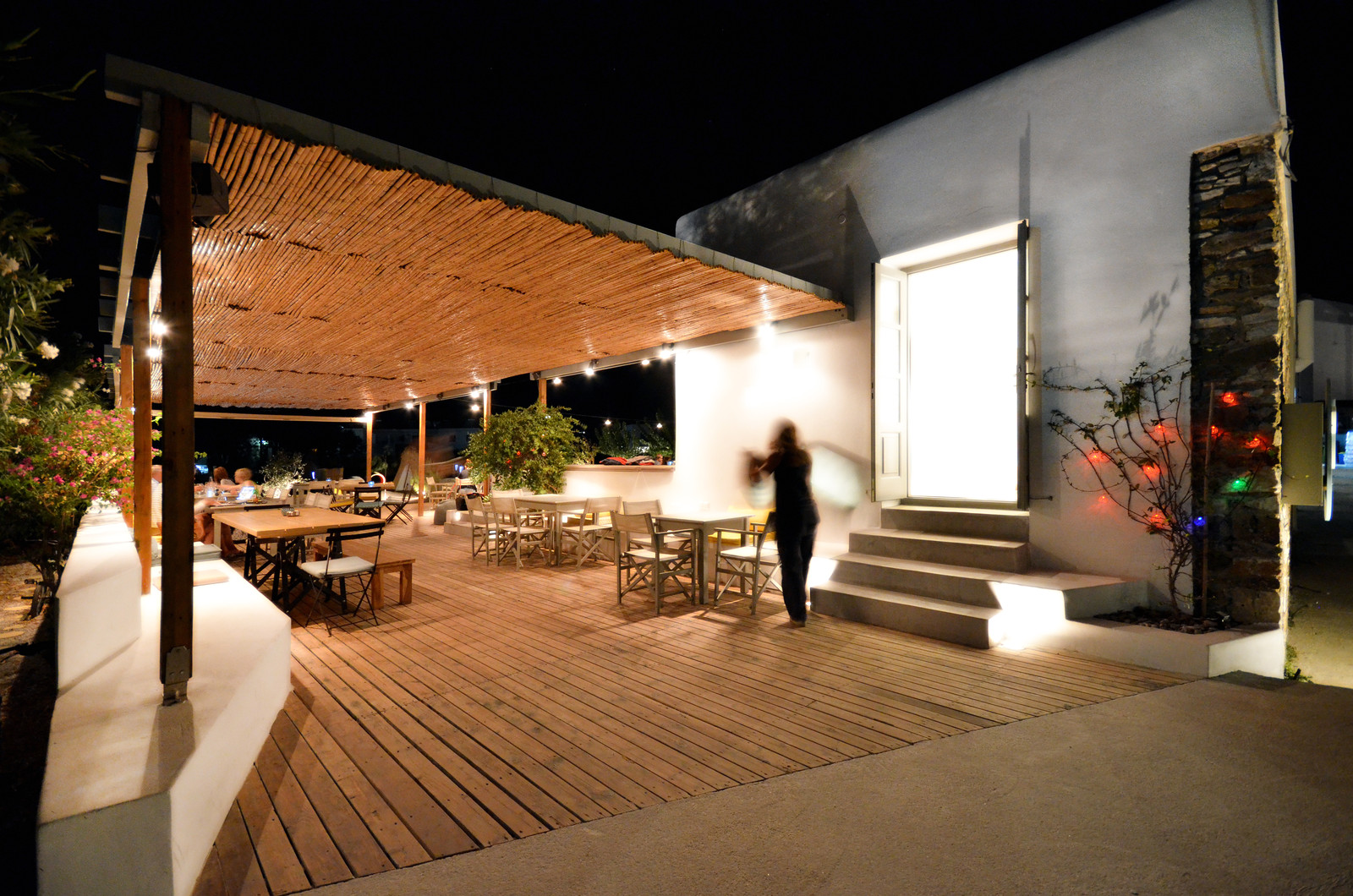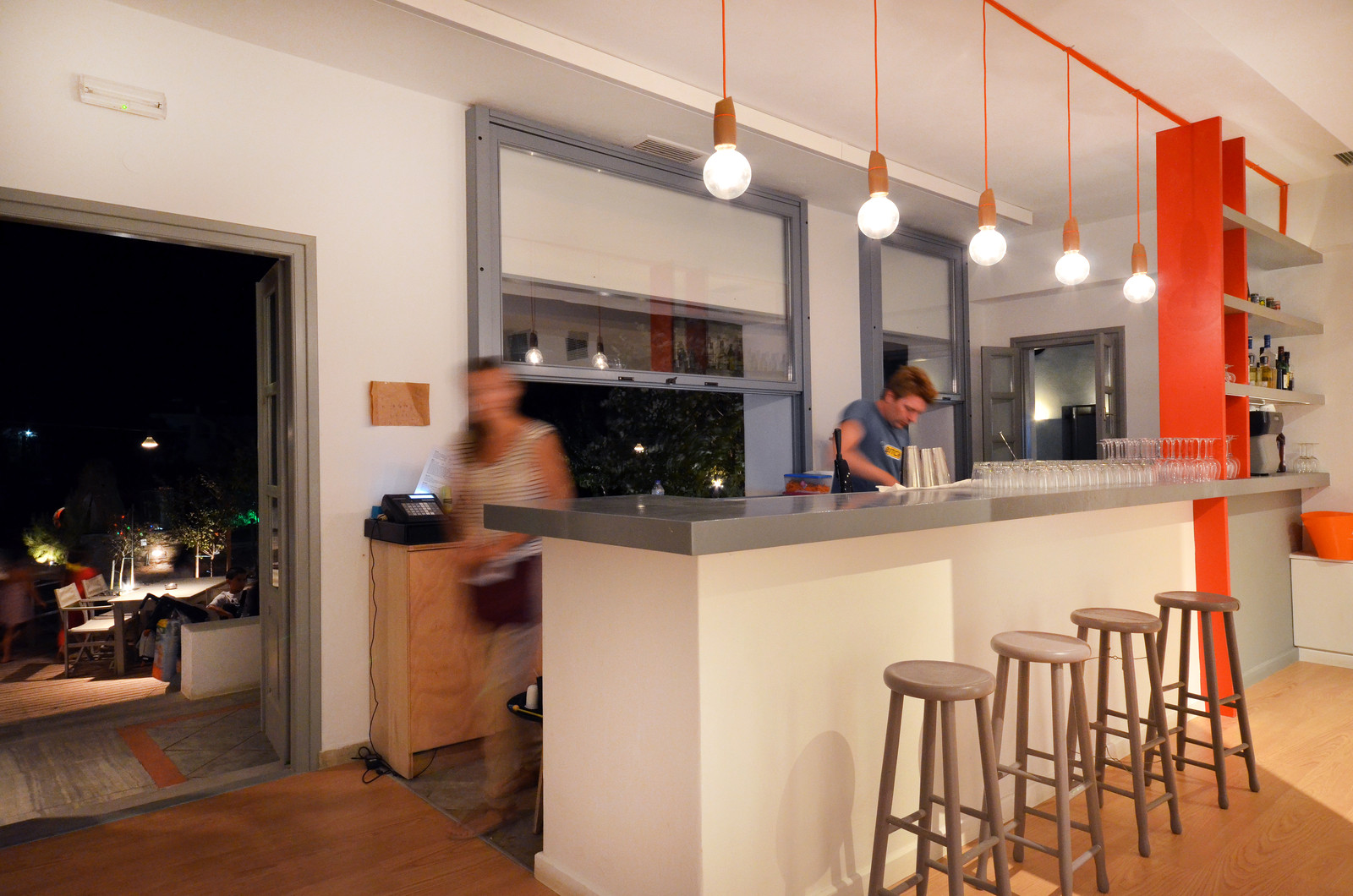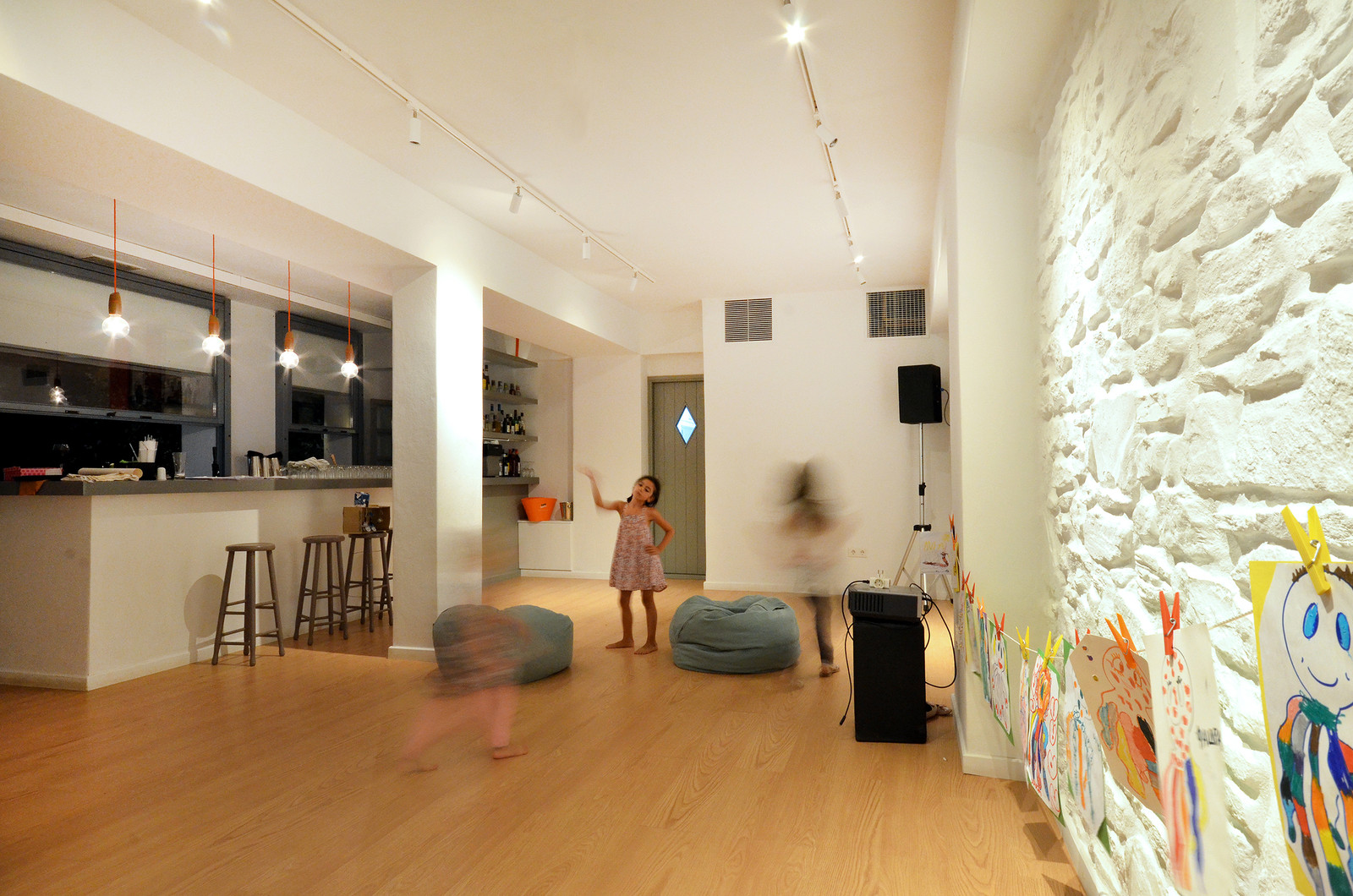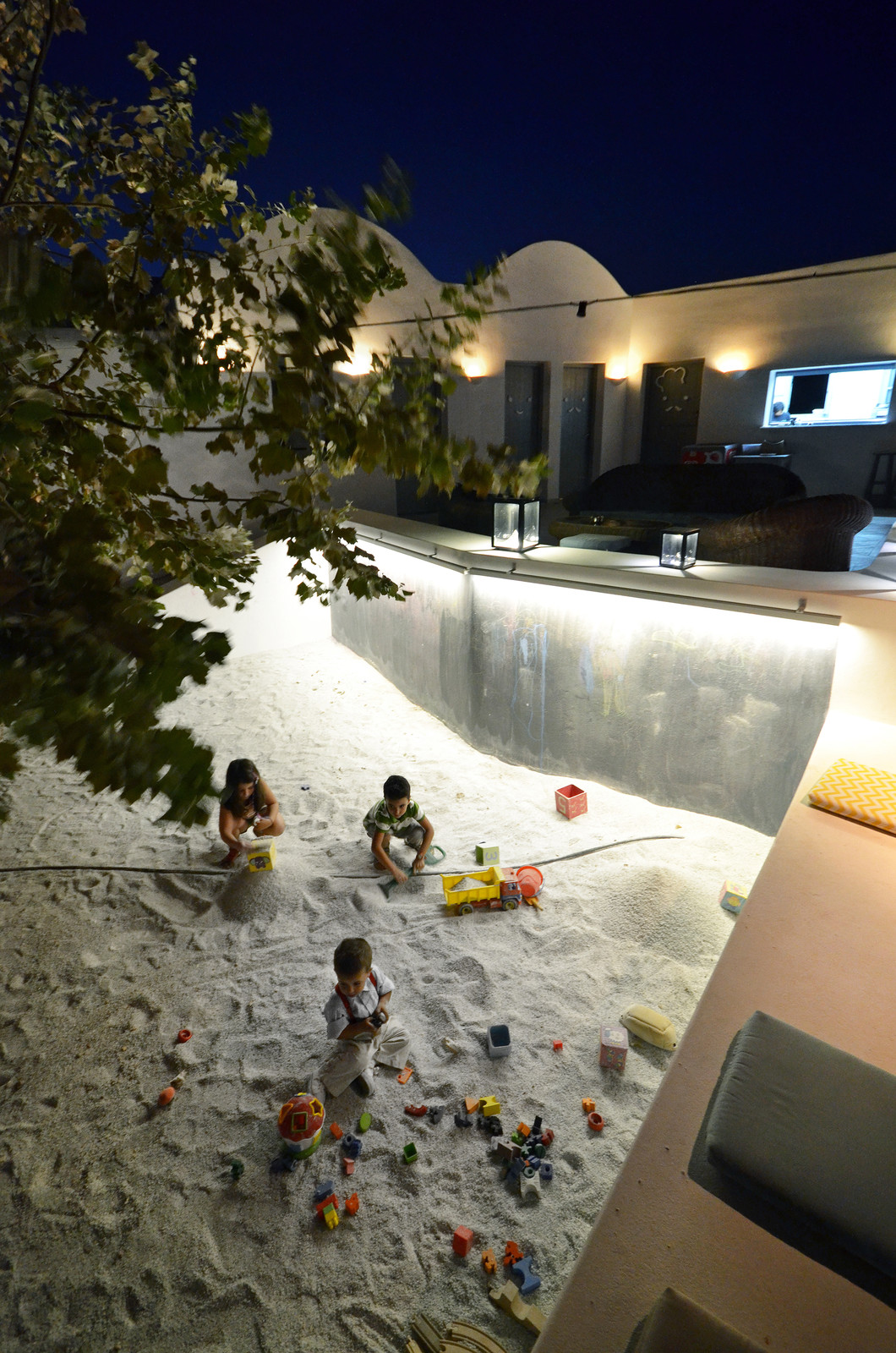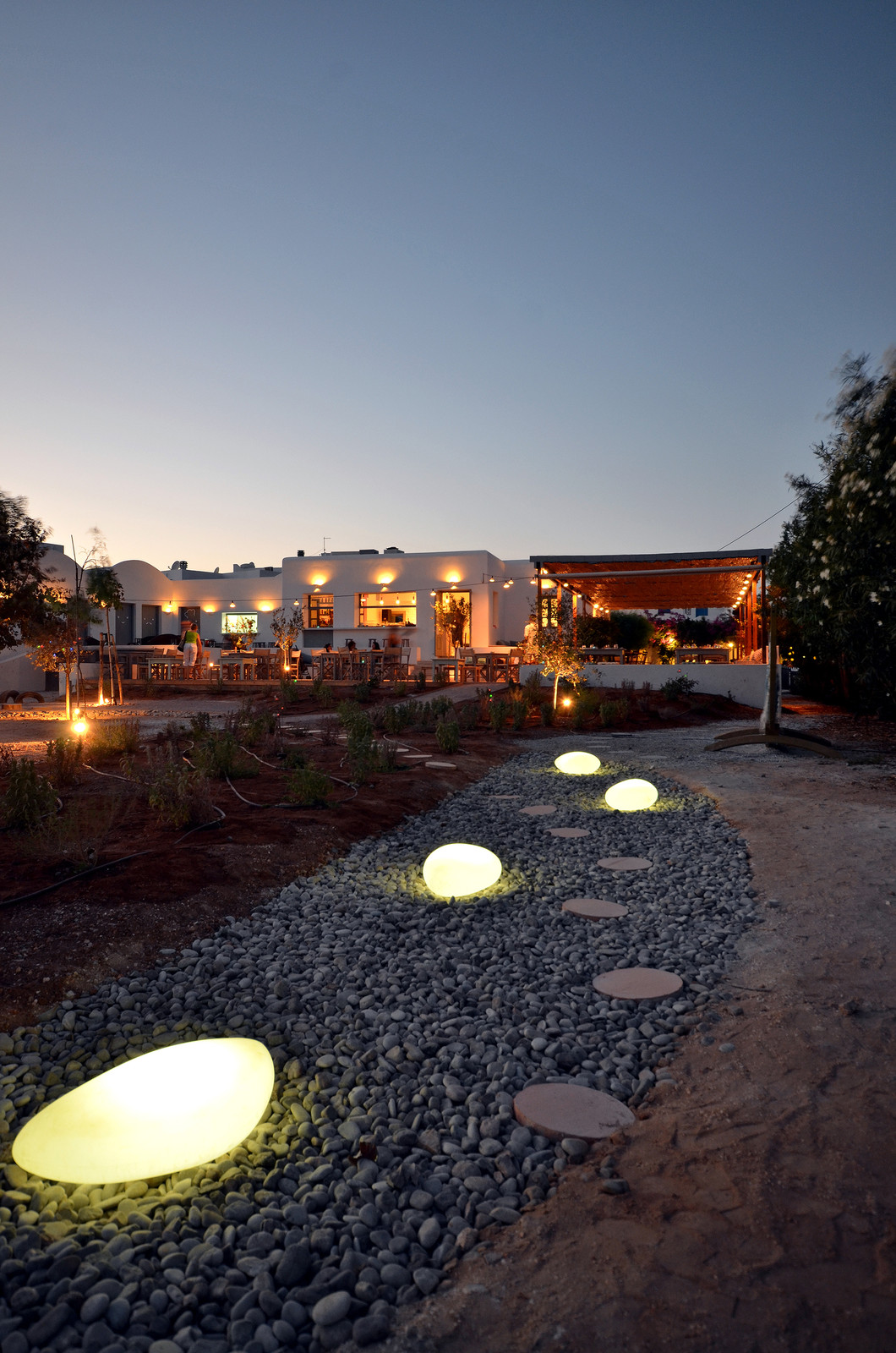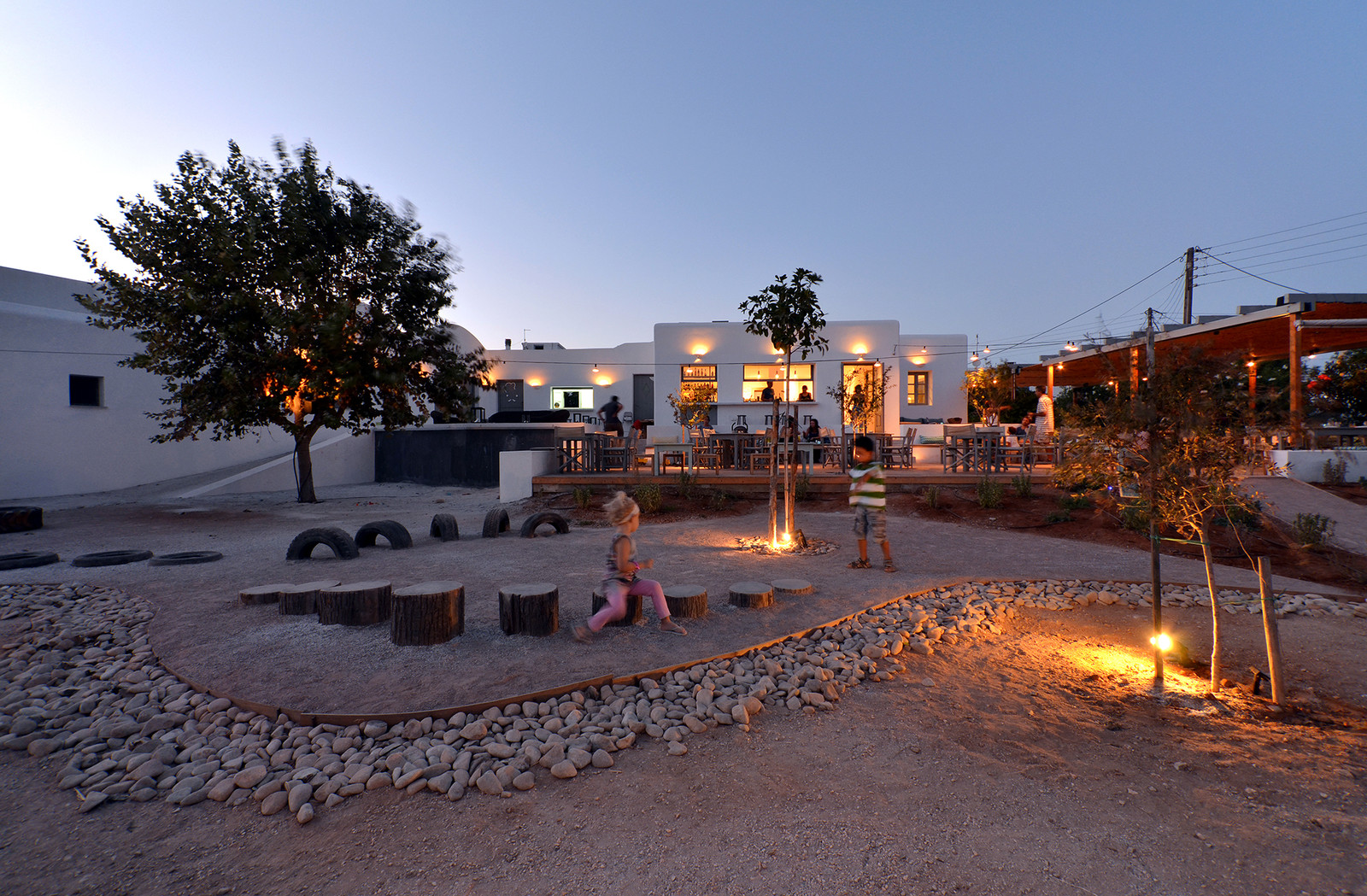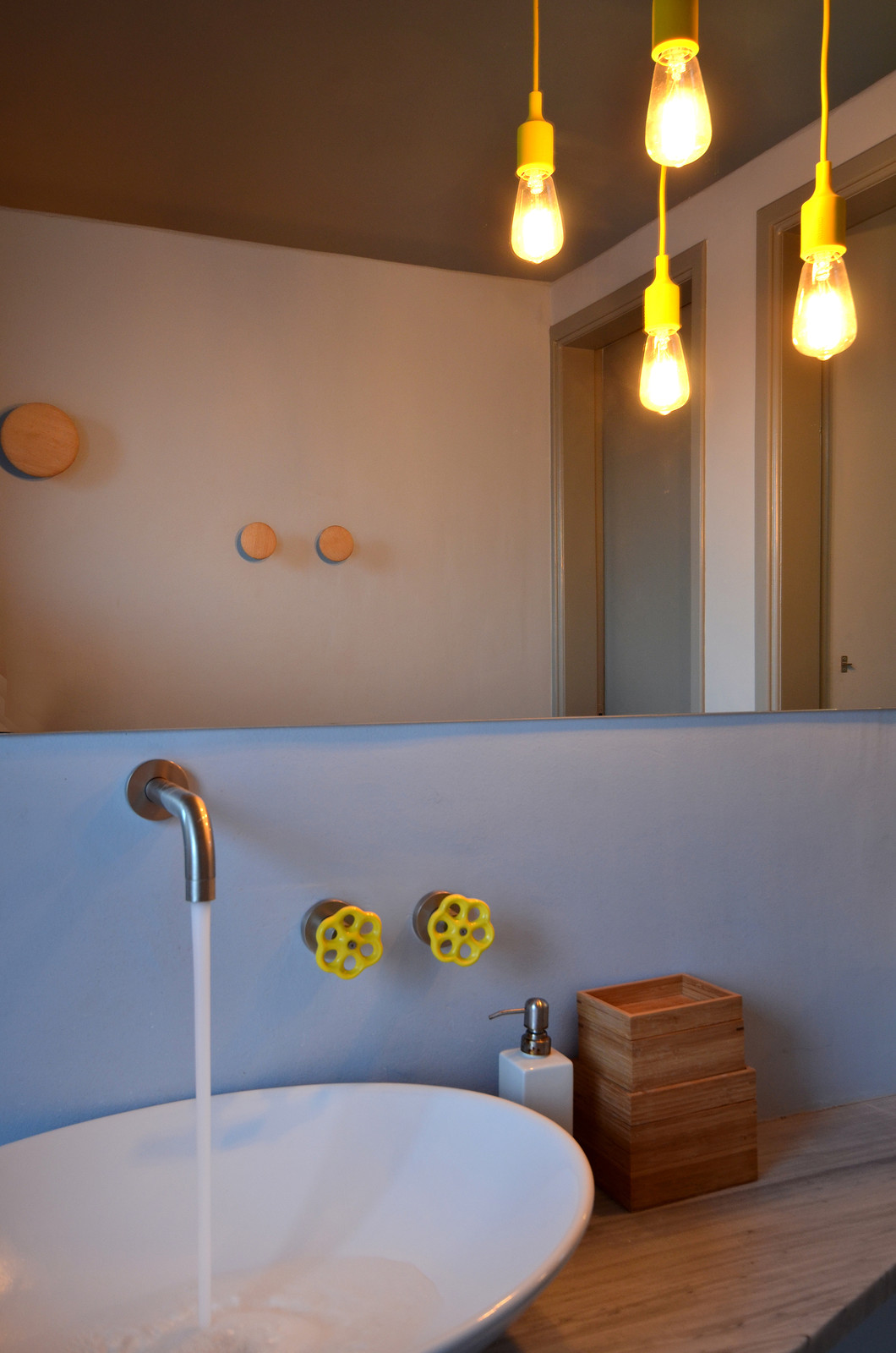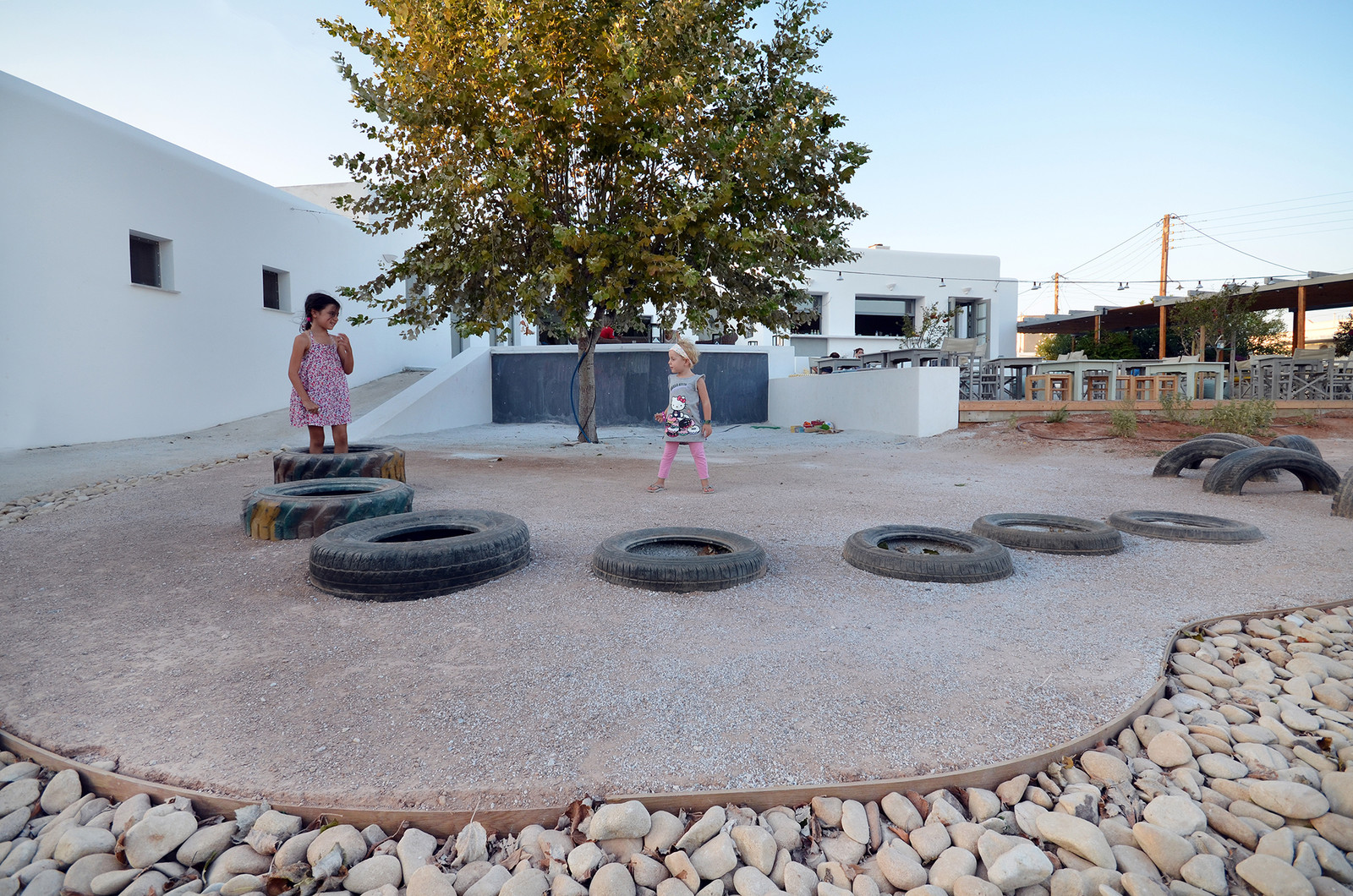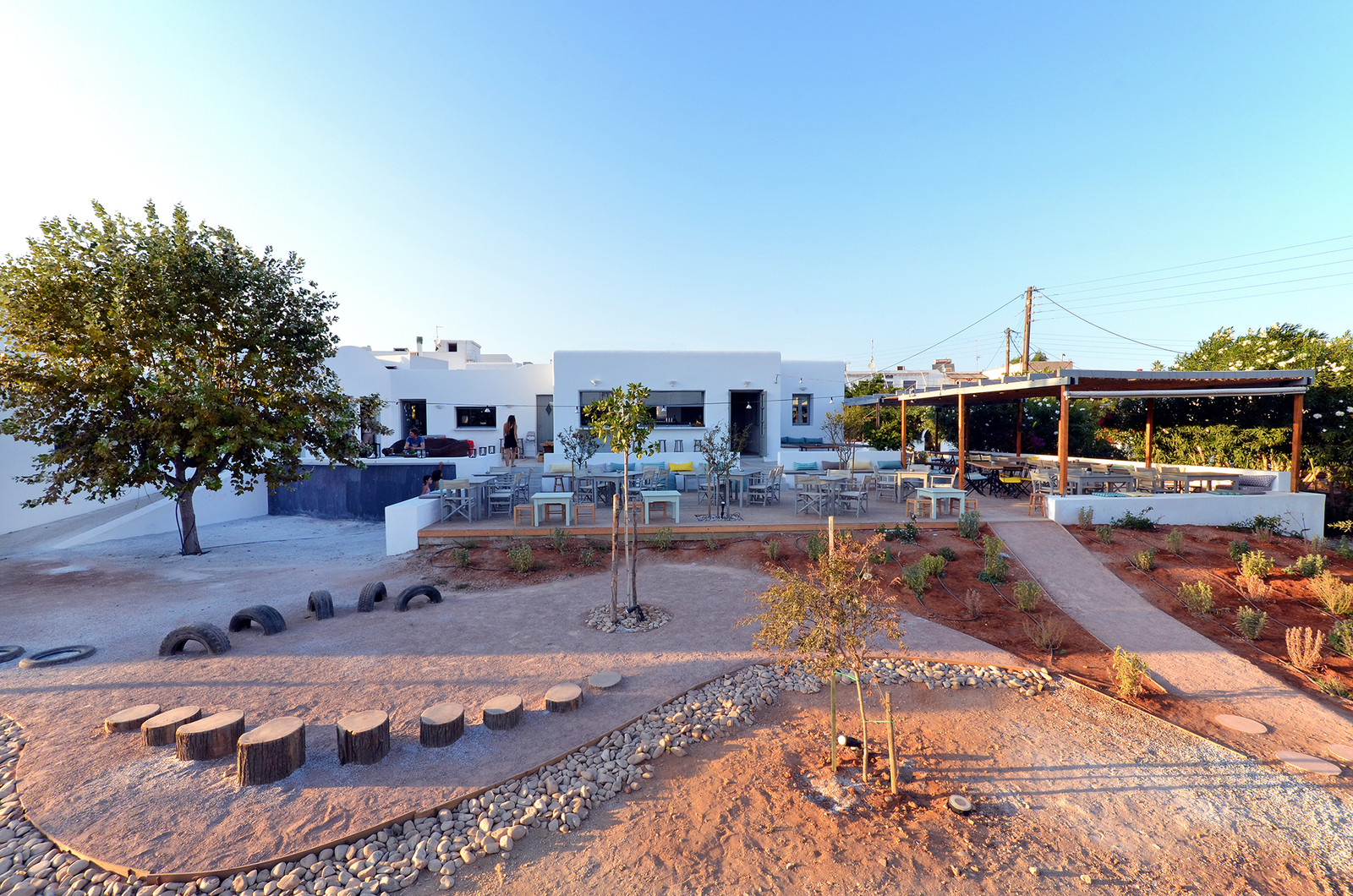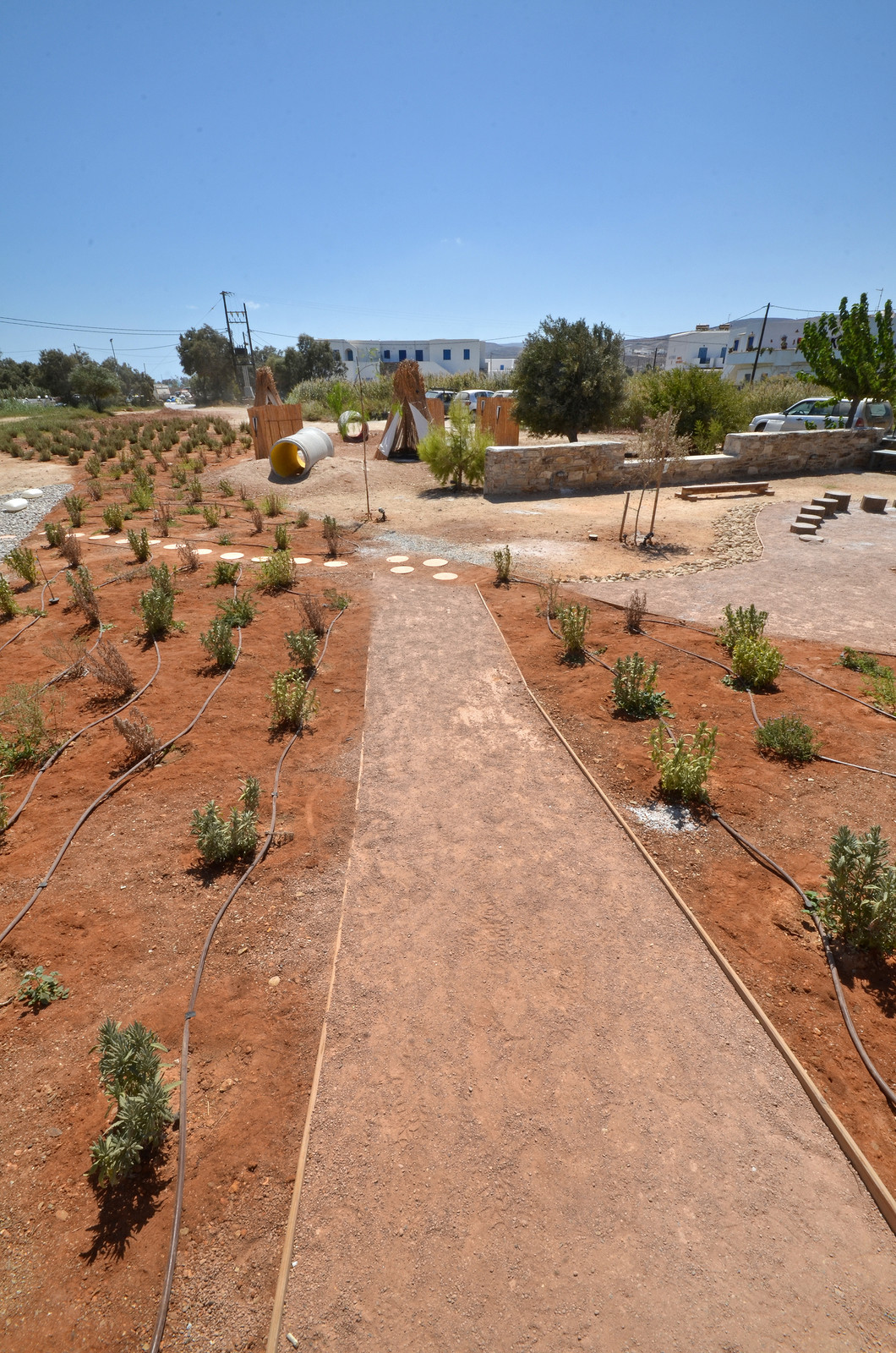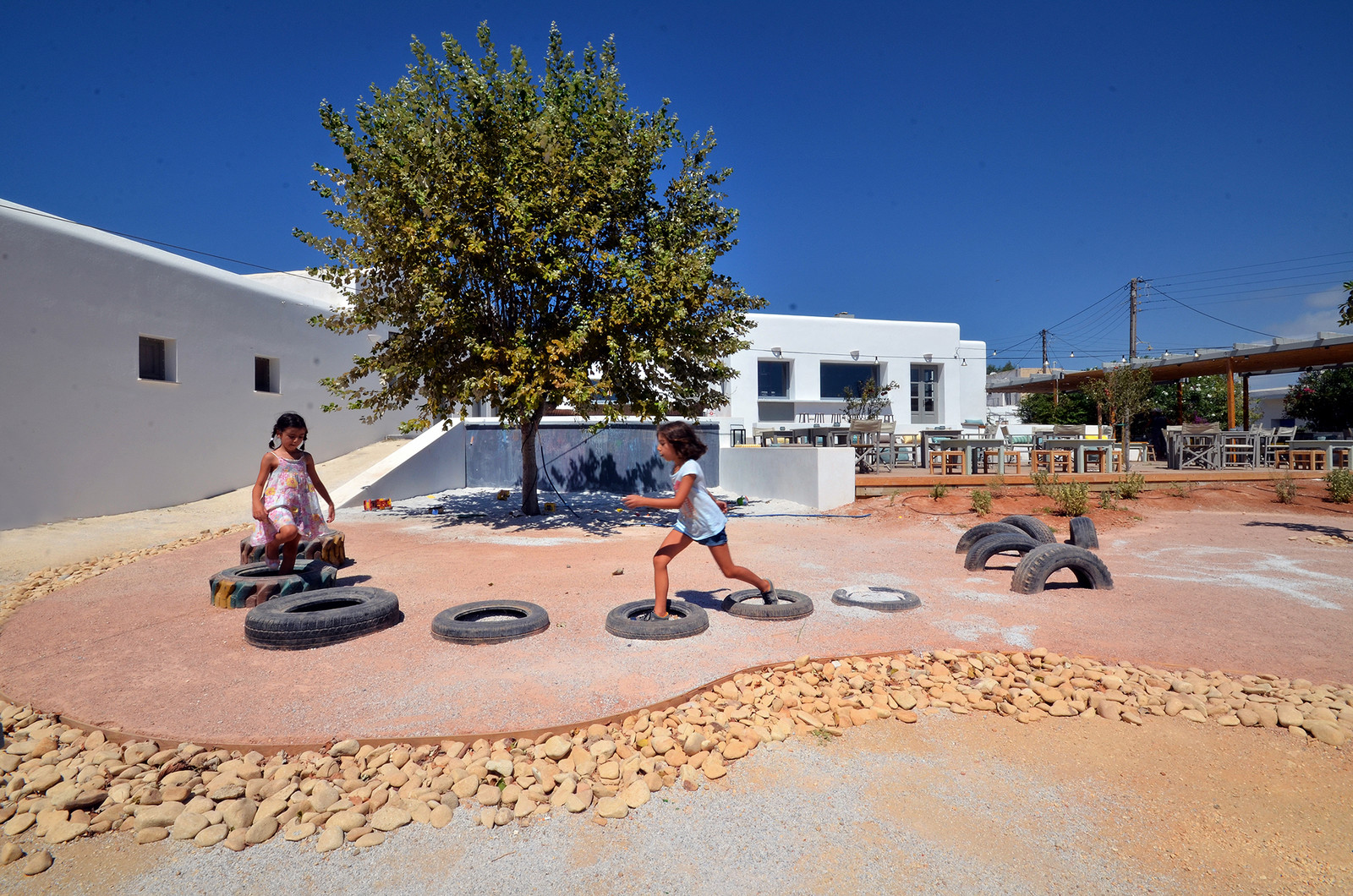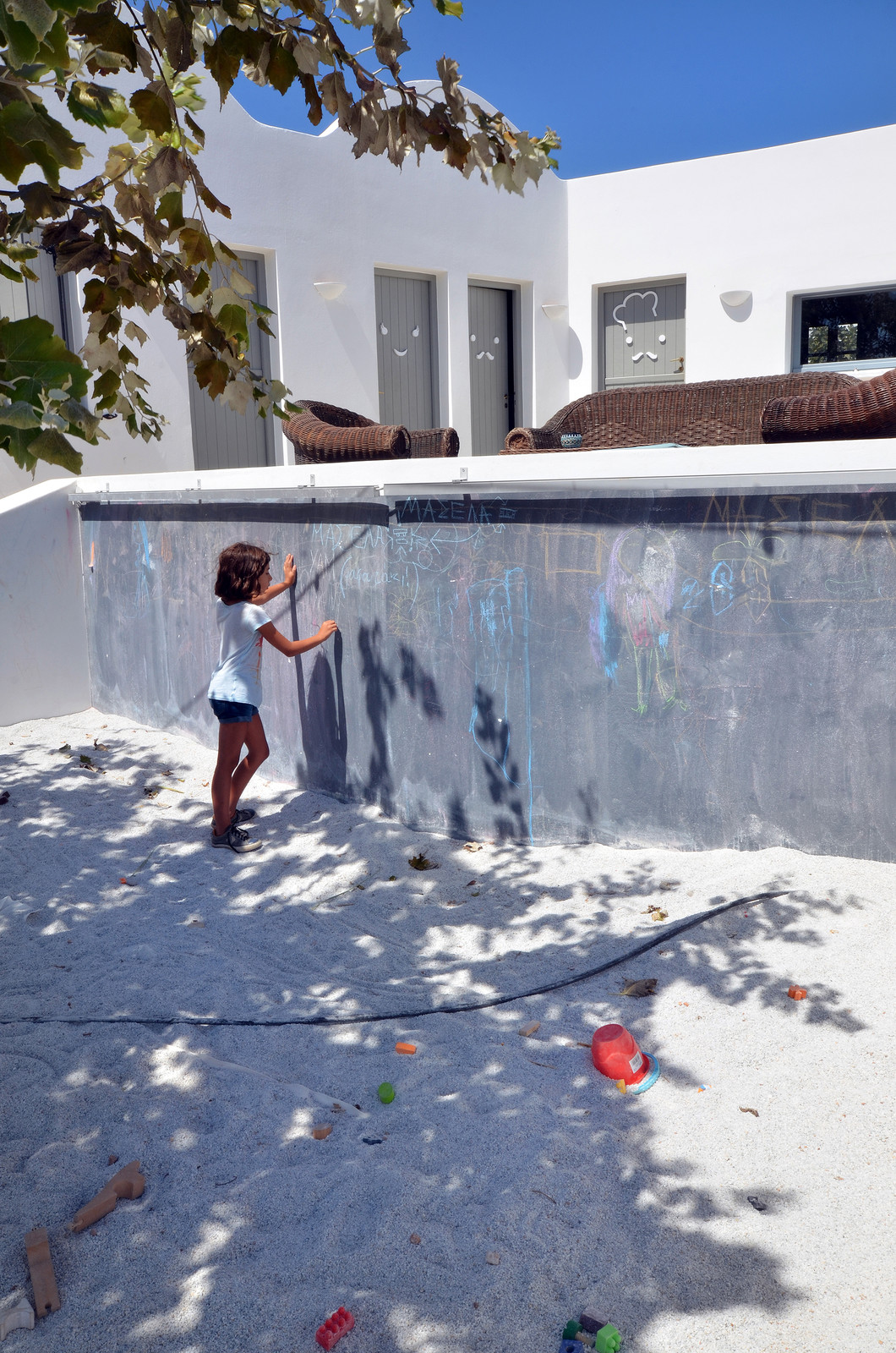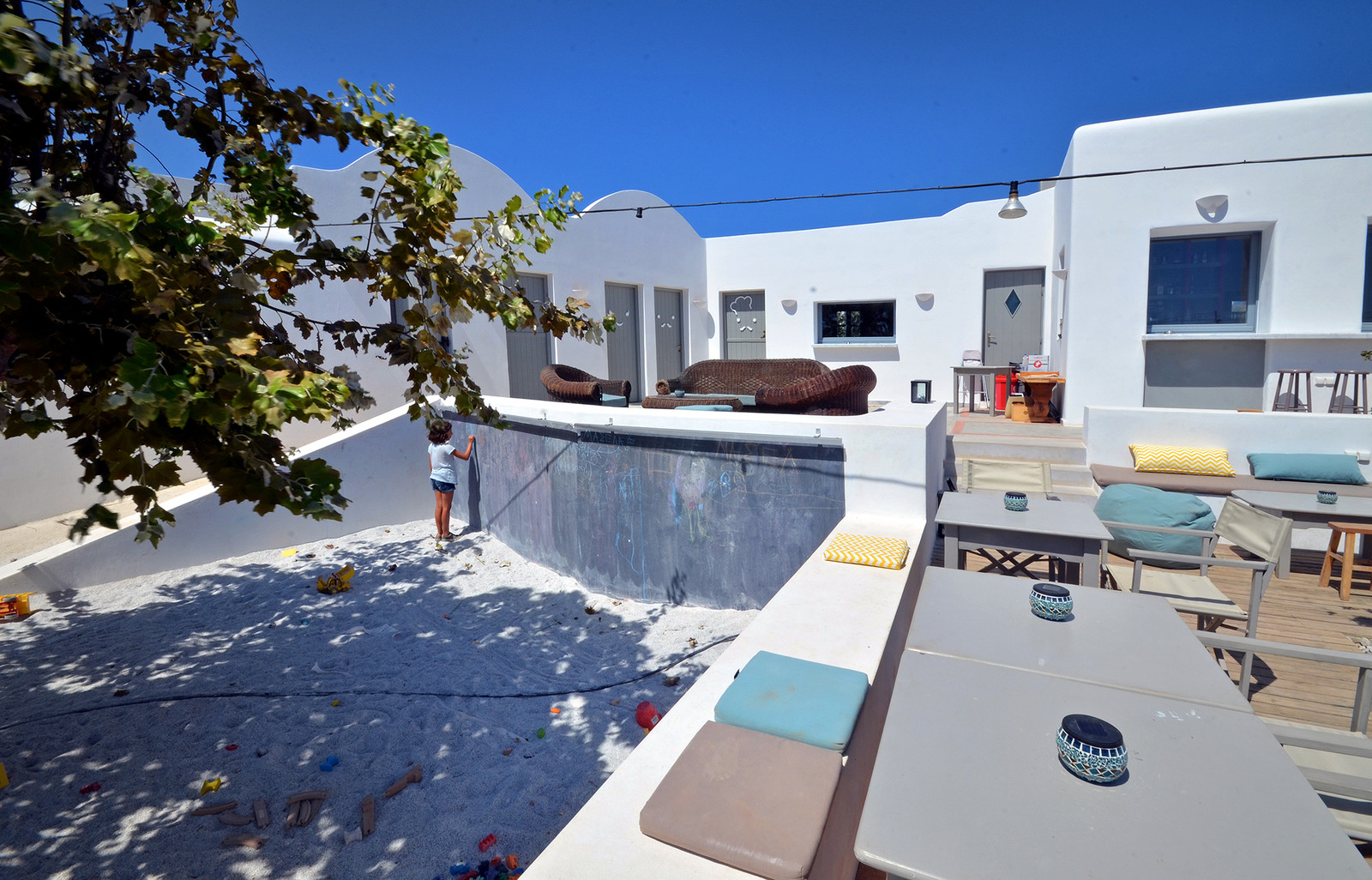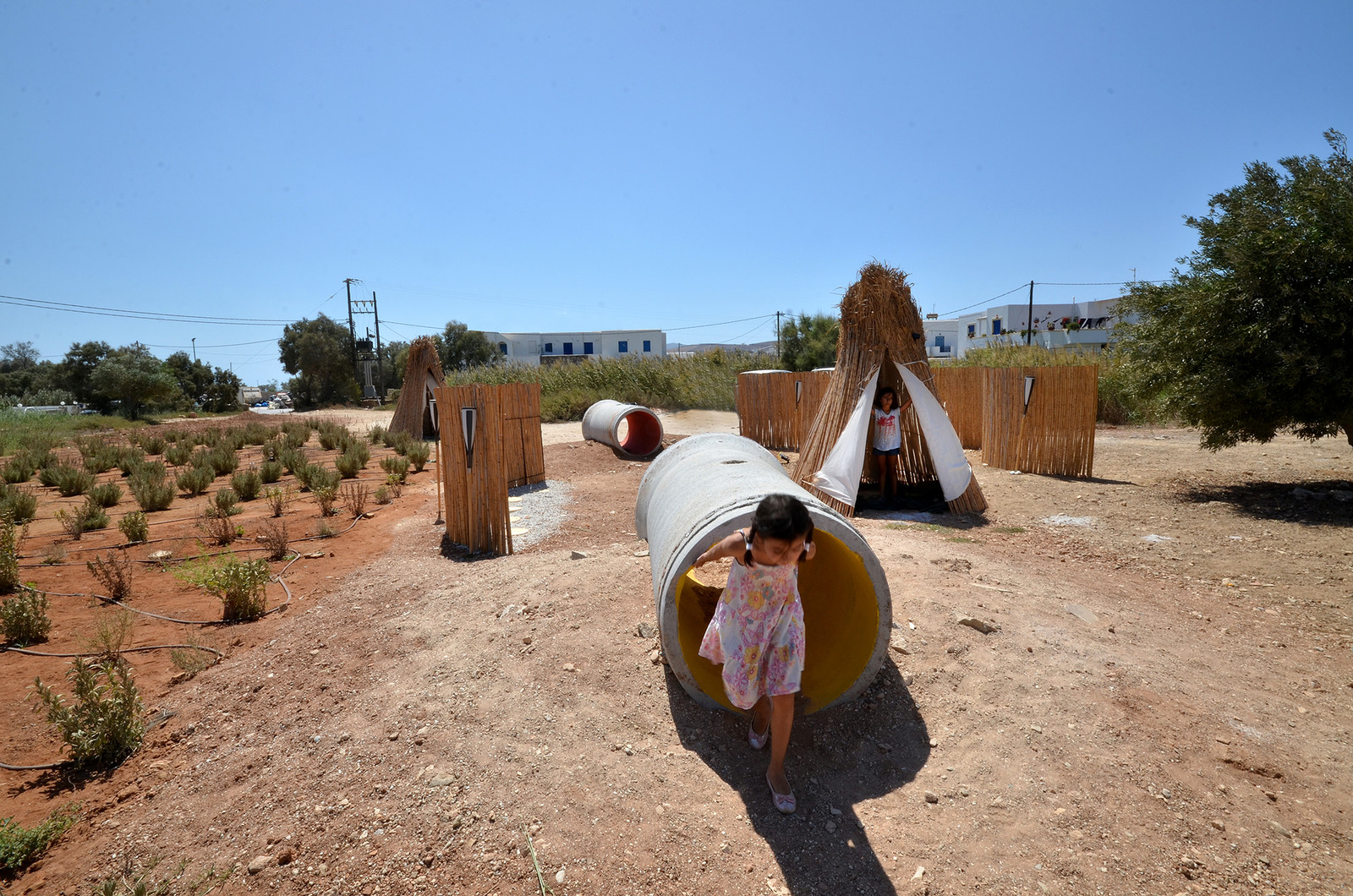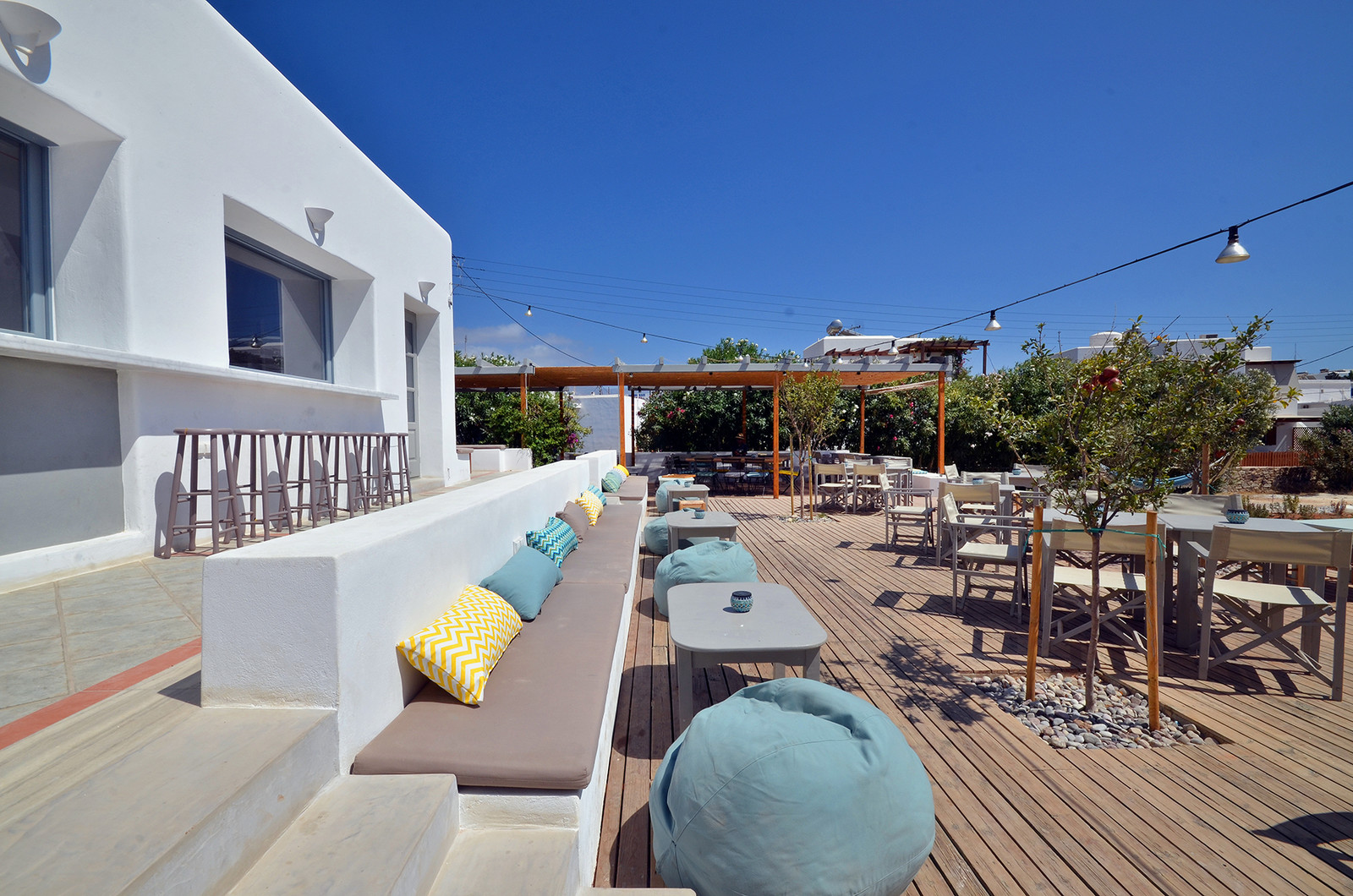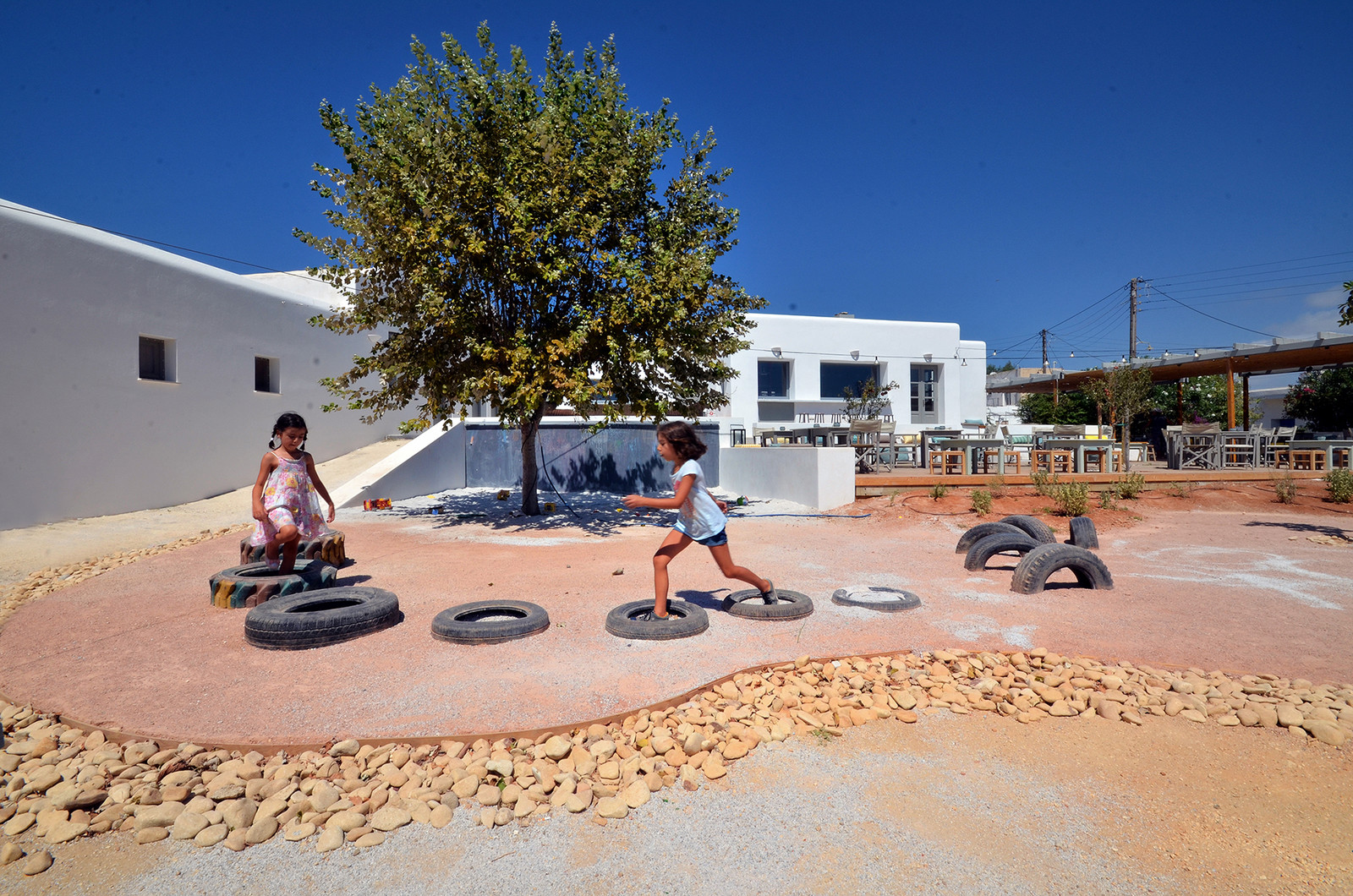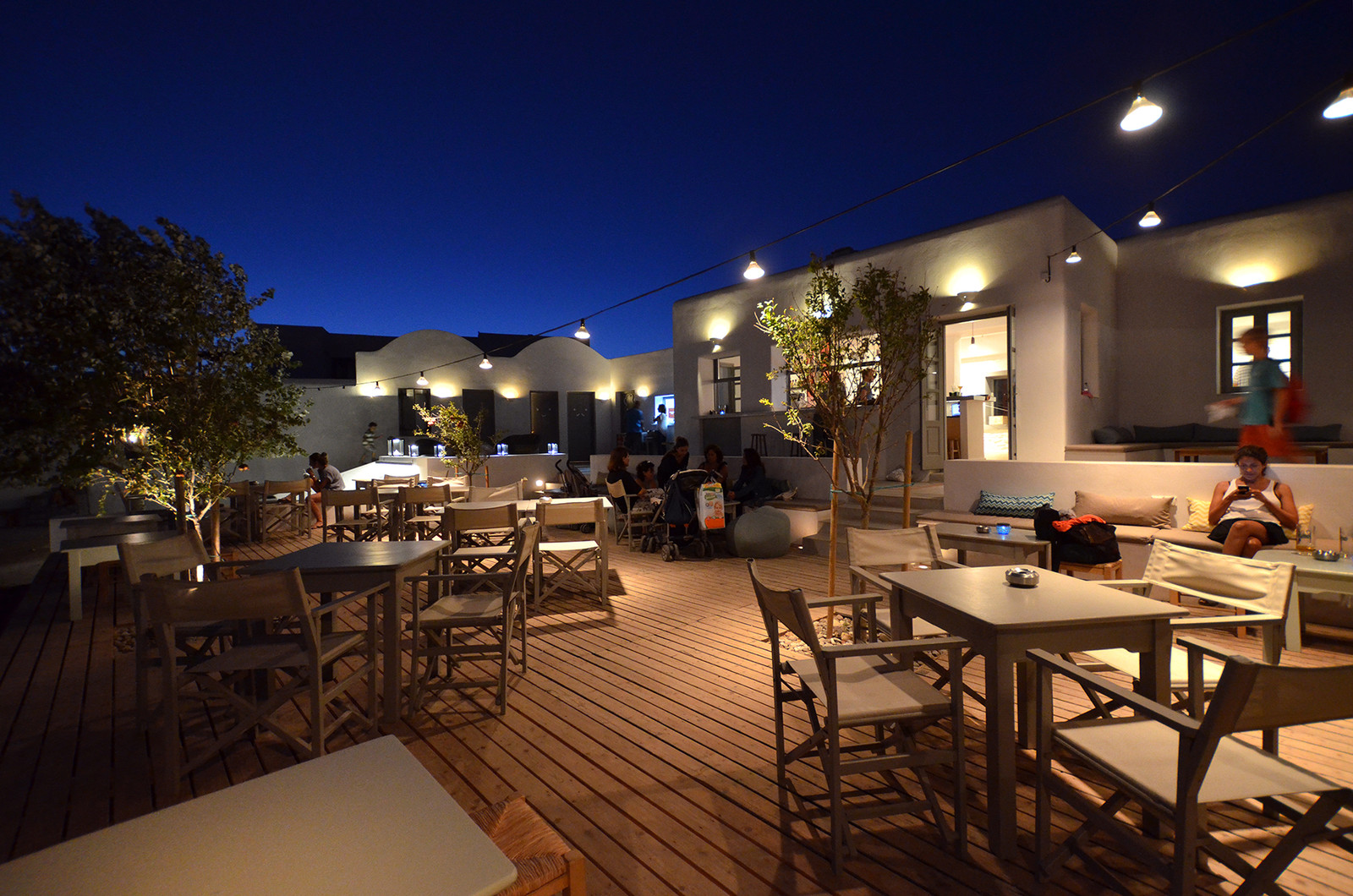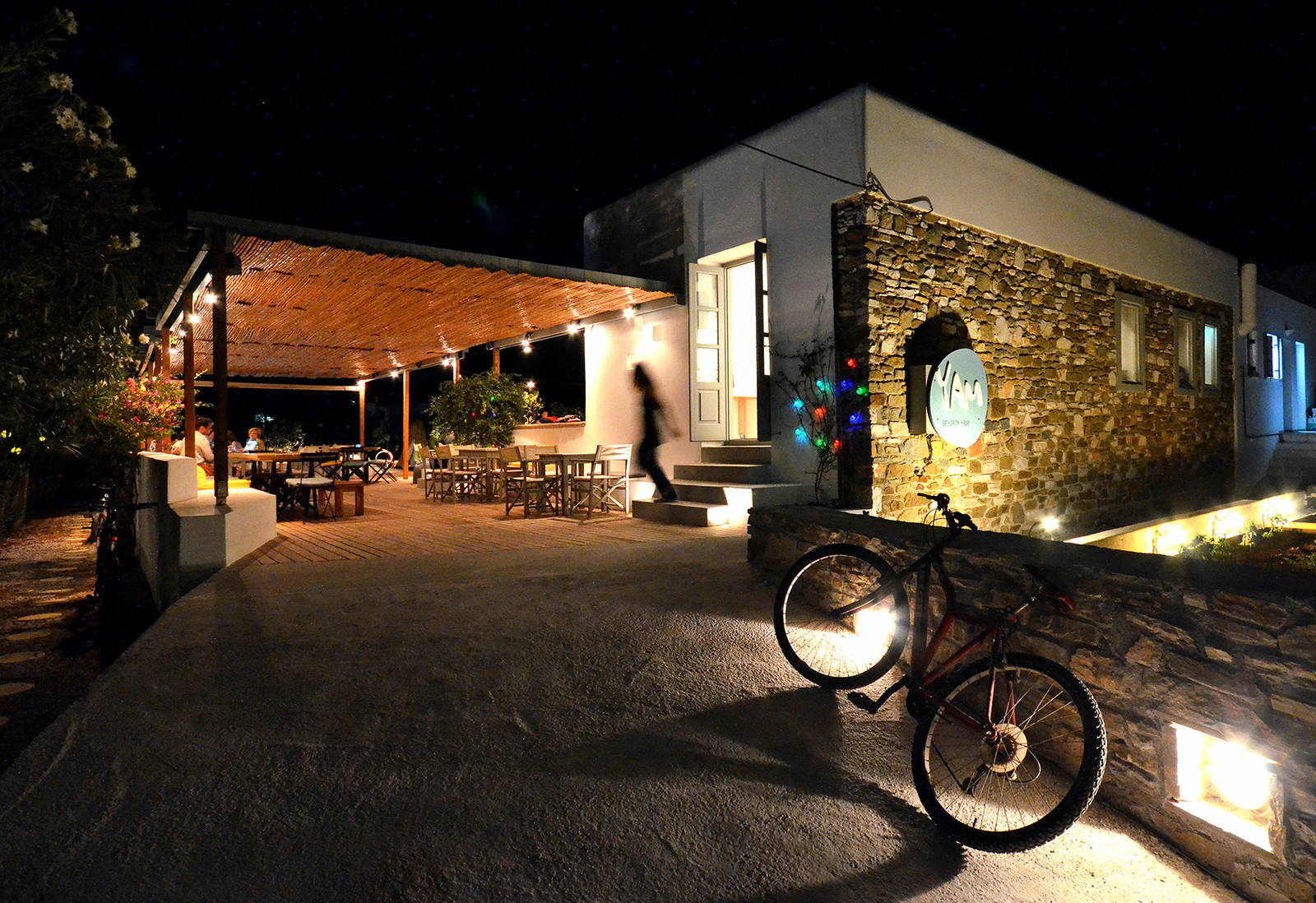 Project Info
Playgrounds
2014
Landscaping and architectural design of an 'outdoor activity space' for children. and renovation and appropriation of adjacent existing interior and exterior café/restaurant areas.
Antiparos island
3000 m²
The project, assigned by Tinos-Andros Port Fund, is related to the enhancement of the old port jetties of the island. Today the jetty hosting Elli's monument offers spaces for parking, the arrival and departure of the speedboats, a travelers' shelter, and the lighthouse. The central jetty—and the third jetty alike—offer mainly spaces for parking, a space for the arrival and departure of the ferries in bad weather, a kiosk, a fish stall and a bus station.
In general, we see the coexistence of disconnected elements, while the promenade by the sea does not include any stοpping/seating areas.
In the preliminary study of the first jetty, one suggestion is the creation of a new public space connected with Elli's monument and its historical memory: the torpedoing of the cruiser Elli and part of this jetty, which signaled the beginning of the Second World War in Greece. The plan includes a public space 'dipping' gradually into lower levels. The creation of a deep well with an underground connection to the sea allows the sound of the sea to reach this inner spot and enhance the historical character of the monument already existing on the jetty.
In this area we have also included the redesigning of the travelers' shelter into a metal construction with metal surfaces, again as a reference to the historical cruiser. The use of different materials—mainly concrete—on the ground suggests our intention to differentiate areas of the public space. On this jetty there is also a car park which is repurposed during winter time.
On the second jetty there is again a new public space with the intention to "view" and "be viewed". A volume of steps—not higher than 2.20—the hollow part underneath can be used as storage space—creates a seating area and a performance space in front of it. The materials used are mainly local marble and concrete. Another part of this project area is the redesigning of the fish market with a canopy which hosts the fishermen's stalls.
The third jetty is divided into two parts: a seating area reformed by the use of Tinian marble and linked to the entertainment and parking area.
Project team
Architects: Maria Doxa & Maria Vidali
Landscape Architects: Maria Doxa & Maria Vidali
Lighting Design: Christina Giaxa
Photography: Xenia Papadimitriou